IDOLiSH7 Third Beat! Part 2 - What We Know So Far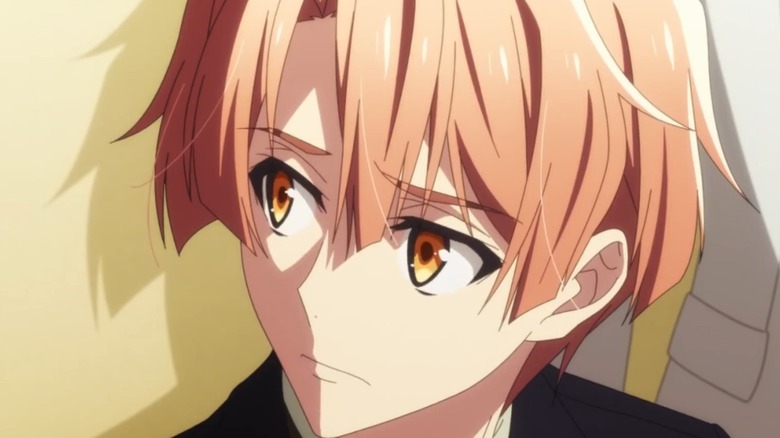 Troyca/Crunchyroll
While Bandai Namco is known for producing gaming hits like "Tekken" and its "Tales" series of games, the company has also dipped its hands in the Japanese idol group phenomenon. In 2015, Bandai Namco started a rhythm game series titled "IDOLiSH7." Initially beginning as a smartphone title, the game series centers on players managing a seven-member boy band named IDOLiSH7 and turning them into the ultimate idol group. The game series evolved into a full-fledged franchise that has spawned manga, music videos, and even studio albums. In fact, one of the albums from the series became popular enough to top Japanese charts and set a record for a number-one album by a fictional male character group (via Anime News Network).
The anime world also got the "IDOLiSH7" touch, thanks to a series that first premiered in 2018. A few years later, the anime series just produced its third season, which began airing earlier this summer. Titled "IDOLiSH7 Third Beat!" the first 13-episode span for this season finished in September 2021. But fortunately for fans, that's not the end for this season, as it's been split into two cours, or sections, and the planned second part already has an official release year.
Here's everything we know so far about "IDOLiSH7 Third Beat!" Part 2.
When is the release date of IDOLiSH7 Third Beat! Part 2?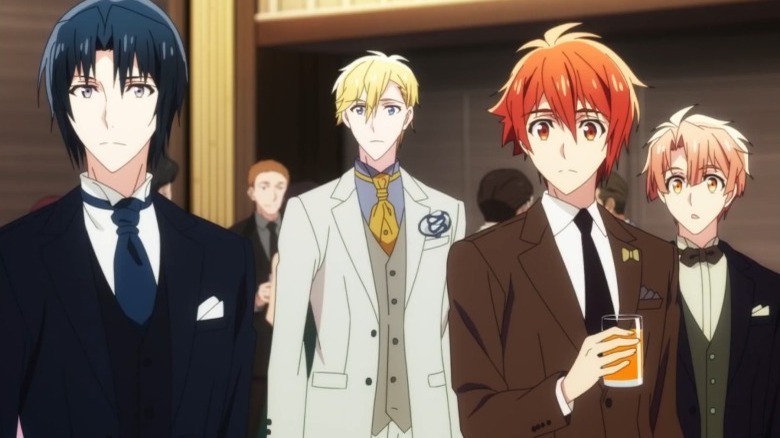 Troyca/Crunchyroll
When Season 3 of "IDOLiSH7" got announced earlier this year during a special anniversary event for the franchise, fans initially learned that instead of receiving one complete season at one time, they'd get it as two cours (via Crunchyroll). This differed from previous seasons, which had not been split up into different parts. Yet, with Episode 13 of "IDOLiSH7 Third Beat!" wrapping up with the surprise reveal of yet another idol group being added to the series, it's obvious why the split parts were planned for this season. Waiting potential years for a Season 4 could feel like agony at this point, given where the story has the potential to go.
Fortunately, the wait for the second cour won't be too long. Shortly after the 13th episode of Part 1 of "IDOLiSH7 Third Beat!", it was announced that the second cour is scheduled for 2022 (via Anime News Network). With no specific month given yet, the second part could likely follow Season 2 or the first cour of Season 3 by premiering in spring or summer 2022. As for western fans, we should expect Crunchyroll to stream Part 2, as the anime streaming site did a simulcast for Part 1 of "IDOLiSH7 Third Beat!".
Who are the characters of IDOLiSH7 Third Beat! Part 2?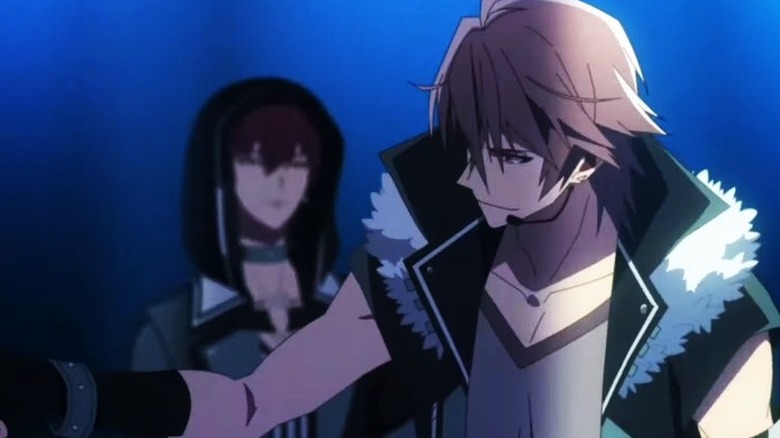 Troyca/Crunchyroll
"IDOLiSH7 Third Beat!" focuses on a team of different individuals brought together under their shared dream of being the top idols in the world. This is the group IDOLiSH7, composed of members Yamato Nikaido, Iori Izumi, Mitsuki Izumi, Tamaki Yotsuba, Sogo Osaka, Nagi Rokuya, and Riku Nanase. Each member brings something unique to the group, whether it's Tamaki's dancing prowess or Iori's managing skills. Suffice to say, the seven young men rely on each other to make it to the top of the idol world.
But what's a race to the top without some worthy competition? The Backstreet Boys had NSYNC, and the K-pop wars of EXO and BTS still rage among fans. So, in this regard, IDOLiSH7 often battles for idol supremacy against their friendly rivals from Trigger, a three-member group composed of Gaku Yaotome, Tenn Kujō, and Ryūnosuke Tsunashi. But "IDOLiSH7 Third Beat!" Part 2 will alter the dynamic between IDOLiSH7 and Trigger thanks to a new group that makes its debut in Episode 13 of "IDOLiSH7 Third Beat!" Part 1 (via Crunchyroll). 
Both groups will contend with newcomers ŹOOĻ, who, based on the new key image released of the group (via Anime News Network), look like the edgiest idol artists out there. ŹOOĻ consists of Minami Natsume, Haruka Isumi, Toma Inumaru, and Torao Mido. We'll see more of ŹOOĻ, who made it clear that they're bad news for IDOLiSH7 and Trigger, in Part 2.
What is the plot of IDOLiSH7 Third Beat! Part 2?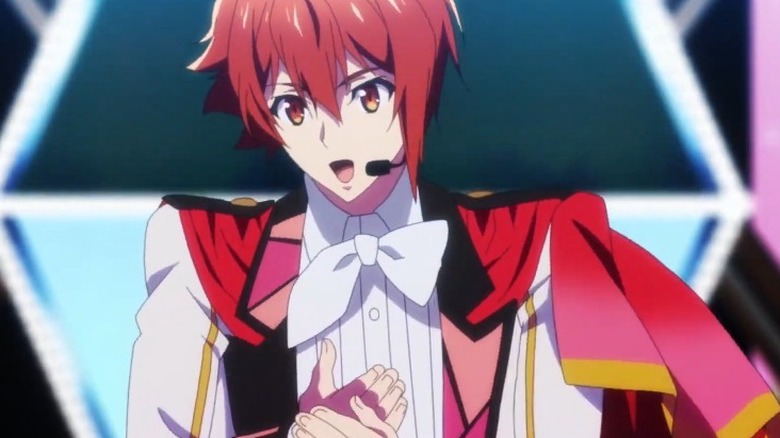 Troyca/Crunchyroll
We can expect "IDOLiSH7 Third Beat!" Part 2 to focus on the fallout from the last episode of the first part of the season. Trigger's popularity with the public takes a massive downturn as the first part of Season 3 ends. 
To make matters worse for the group, ŹOOĻ decides to capitalize on Trigger's plummeting public appeal and premiere their new song "Poisonous Gangster." The audience reacts smashingly to the new group, and we'll probably see the new idols continue their meteoric rise in the second part. While the crowd eats up "Poisonous Gangster," the reactions of IDOLiSH7 are also seen in the episode. And if we are to surmise the group's feelings about the new kids on the block, it's a deep bowl of stress topped with an unhealthy dollop of dread.
Part 2 of "IDOLiSH7 Third Beat!" isn't just going to present a clash of melodic tunes and eye-catching choreography, but also a clash of philosophies. While IDOLiSH7 presents themselves as the good guy group that innocently wants to win the hearts of their fans, ŹOOĻ makes it clear in their debut that they're willing to do anything to become top dog. And what about Trigger? Perhaps, "IDOLiSH7 Third Beat!" Part 2 could have us witness an unexpected comeback from this group as well.