They Haven't Acted Since Empire Ended. Here's Why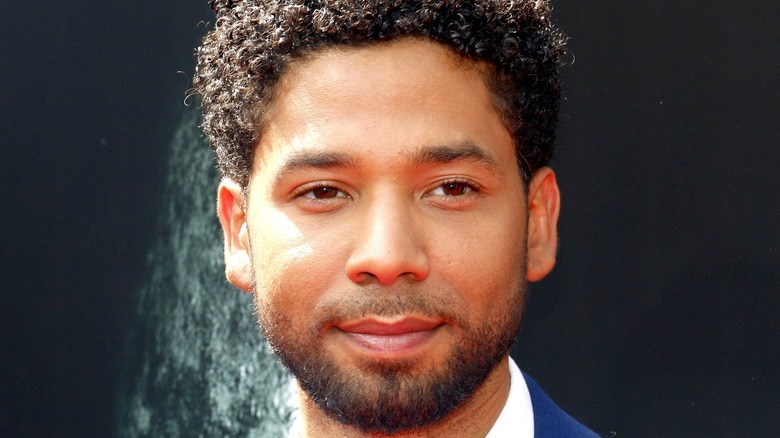 Tinseltown/Shutterstock
During the latter half of the 2010s, "Empire" was one of the most widely-watched TV shows on Fox. The hit hip-hop program gained so many viewers throughout its first few episodes that it shattered a 23-year record for ratings growth, per Entertainment Weekly. Unfortunately, the musical drama's meteoric popularity could not save it from getting the ax in 2020 during the height of the COVID-19 pandemic. "Empire" ended abruptly in its 6th season before storylines and character arcs could be brought to satisfying conclusions.
Throughout its 103 episodes, a variety of talented actors enriched the set of "Empire." The main characters, Lucious Lyon and Loretha "Cookie" Lyon, were respectively portrayed by Academy Award nominees Terrence Howard and Taraji P. Henson. The performers who played the founders of Empire Entertainment have plenty of projects in production. However, some actors who appeared as part of the Lyon family have not been seen on screen since the Shakespearean series' last episode aired on April 21, 2020.
Jussie Smollett - Jamal Lyon
Like his sister Jurnee, Jussie Smollett began his career in Hollywood as a '90s child star. The young performer was in Disney's 1992 sports classic "The Mighty Ducks" and Rob Reiner's critically reviled "North." As an adult, Smollett gained significant attention and acclaim for his role as Lucious and Cookie's middle son Jamal — a singer-songwriter who often clashed with his father.
The talented crooner made his final appearance in "Empire" during the 2019 episode "Never Doubt I Love." The producers of the show eliminated Jamal's presence from the 5th season's penultimate episode and finale, as reported by CNBC. Smollett did not appear at all in the 6th and last season of "Empire."
Smollett's sudden removal from the Fox drama series resulted from his arrest in February 2019. He was accused of orchestrating a fabricated racist and homophobic attack on himself. According to the actor-singer's IMDb page, he has not performed in anything since his dismissal from "Empire." Smollett's absence from acting is most likely due to his current legal troubles. While charges were initially dropped, his disorderly conduct case will now go to trial, per a recent NBC report.
Bryshere Y. Gray - Hakeem Lyon
Bryshere Y. Gray, who also goes by Yazz the Greatest, debuted on television as the Lyon clan's youngest child, Hakeem. Gray's character was that of a promising young rapper and eventual CEO of Empire Entertainment, though his reign does not last long. The actor is also a rapper off-screen; he released the song "Respect" in March 2013. His smattering of additional acting credits includes the 2017 miniseries "The New Edition Story," where he played Michael Bivins, a member of the iconic '80s boy band who also co-founded Bell Biv DeVoe with fellow New Edition alumni Ricky Bell and Ronnie DeVoe (via AllMusic).
Gray was a member of the "Empire" cast until the show came to a close in the spring of 2020. As of this writing, the last time he acted was in its series finale "Home Is on the Way." Like his co-star Jussie Smollett, criminal behavior may be to blame for Gray's lack of recent TV and film roles. In July 2020, police apprehended the young entertainer for attacking his spouse (via People). He pleaded guilty to the charges and was given a 10-day sentence in an Arizona county jail for his actions.