The Major Star Wars Character Joseph David-Jones Almost Played - Exclusive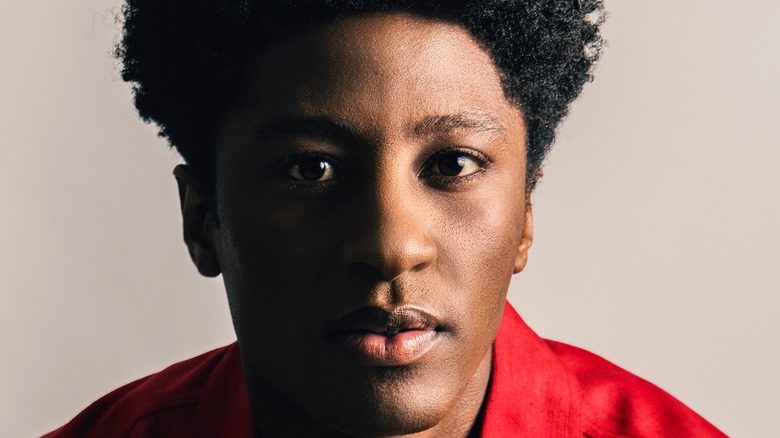 Kirsten Miccoli
Joseph David-Jones is no stranger to sci-fi, having come from the Arrowverse as Connor Hawke, aka Green Arrow, and his current role as social worker Jharrel Mateo on The CW's "4400." As a massive comic book and "Star Wars" fan, however, David-Jones almost landed a significant role on J.J. Abram's "Star Wars" sequel film, "The Force Awakens." 
While he didn't snag the role, David-Jones is thrilled to be a part of "4400," — a series that tackles a number of timely social issues like racism. Following his brother's disappearance, Jharrel explores why 4,400 missing and marginalized people throughout the past 100 years show up in the present day, seemingly out of the blue. To boot, some happen to wield mysterious superhuman abilities. So, while David-Jones isn't fulfilling his Jedi dreams quite yet, he's continuing to take on roles that make a statement about the world at large. But, hey, there are a lot of "Star Wars" projects in the pipelines — so never say never.
During an exclusive interview with Looper, David-Jones revealed which "Star Wars: The Force Awakens" role he almost snagged. He also shared his dream superhero project and discussed what it was like working with John Boyega. 
Joseph David-Jones was 'so close' to playing this Star Wars character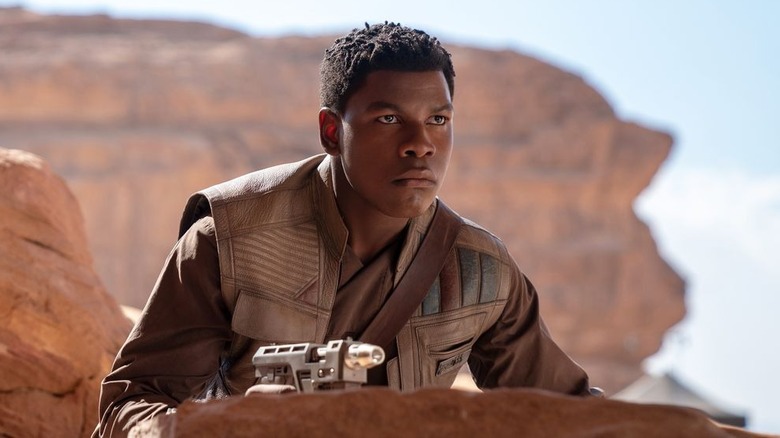 Disney/Lucasfilm
On whether or not he'd be interested in taking on a "Star Wars" role, Joseph David-Jones said, "Oh, I'd love to be on 'Star Wars.' I was close. I was close to being Finn on the new movies. Yeah." Anyone who's seen the "4400" actor in his vast catalog of work can absolutely see how he almost won the role of Finn. In fact, he was really close. David-Jones continued, "It was like top three or four for [the part]. And then, like the top two was, well, John Boyega and this other actor, Dayo Okeniyi, but I was right in the freaking mix."
Though David-Jones ultimately lost out on the role of Finn to John Boyega, the two actors had a chance to work together in the Civil Rights-era film "Detroit." David-Jones noted how much the cast and the movie as a whole helped him as an actor, saying, "We all felt like what we were doing was important on that film just from day one." He added, "However, working with John Boyega, Anthony Mackie, a lot of the other cast of it, even Kathryn Bigelow and the writer, Mark Boal, like, I don't know, it taught me so much about this industry."
He'd also like to get back to his comic book roots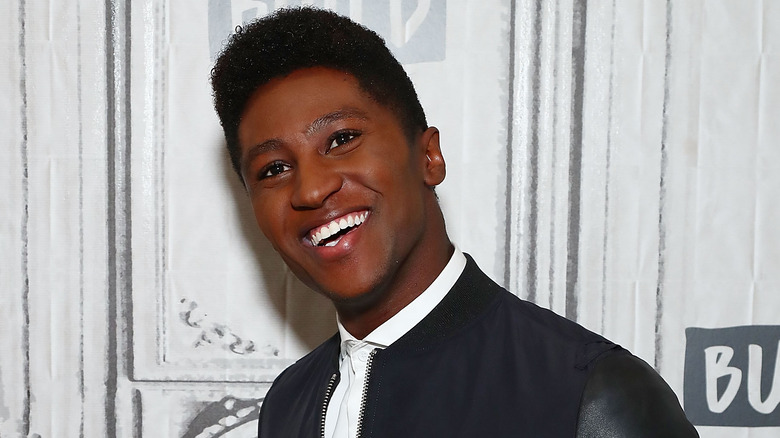 Astrid Stawiarz/Getty Images
When it comes to a potential future "Star Wars" role, Joseph David-Jones knows what kind of character he wants to take on. "I love the idea of playing, I guess, the middle ground between the dark and the light side of the Force," he said. "So I guess there's always that character who's pulled between both sides and doesn't know which one to take. So I would love seeing, I don't know, even a disgraced Jedi regain his honor or like re-find the light side." 
He noted that he wants to be in an upcoming Disney+ series, too. At the mention of the upcoming shows "Obi-Wan Kenobi" and "Lando," David-Jones was game for either. So, how about it, Lucasfilm? Give David-Jones a call. 
But "Star Wars" isn't the only franchise that interests him. David-Jones is dying to get back to his DC Comics roots, telling Looper, "I would say the comic book character that I would want to do more than anything else is that Batwing. It's funny because another one of my friends is playing them right now on 'Batwoman.' That's Camrus [Johnson]."
However, David-Jones' dream Batwing role takes a page from the original iteration of the character. He explained, "But I want to do like the OG Batwing, not Lucius Fox's son, but the one from Egypt. Just kind of like a mix of Black Panther meets Batman and do the film version of that. That would be my ideal comic book role to tell that story. It would be in that movie." Can we please make all of this happen?
Fans can catch new episodes of "4400" airing Mondays on The CW or stream them the next day on The CW website.