Primo - What We Know So Far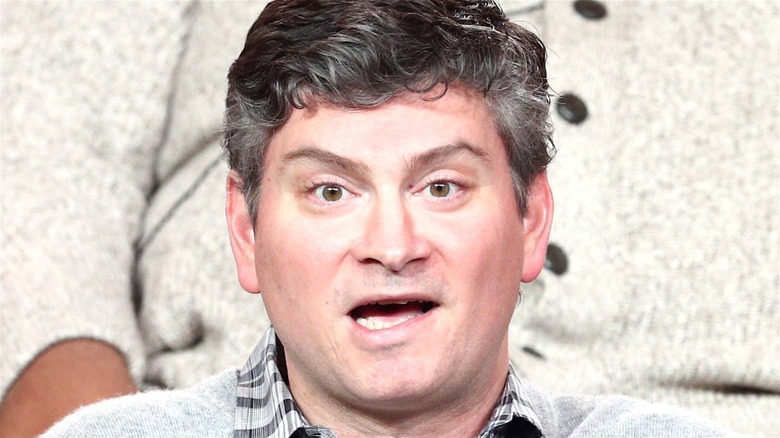 Frederick M. Brown/Getty
One of the most prominent minds behind some of America's most popular sitcoms is bringing something new to the table. Known for his work on television series such as "The Office" and "The Good Place," Fremulon's Michael Schur has teamed up with bestselling Mexican-American author Shea Serrano to make what will surely be another great comedy series. According to Variety, the series is called "Primo," and is currently in development.
Per Variety, Serrano is the author and journalist, with two books previously breaking through in major ways. Serrano's "The Rap Year Book" was turned into an AMC docuseries (via IMDb), while his 2017 book "Basketball (And Other Things)" was included on former President Obama's 2017 reading list (via Time). The former Ringer staffer will serve as a writer and co-executive producer on "Primo," Variety also notes. Schur will serve as co-executive producer through Fremulon.
Currently, not much is known about "Primo." Even so, the broad concept of the forthcoming series, along with the names attached to it, make what we do know makes the show a project to look forward to. With that in mind, here is what we know so far about the release date, cast, and plot of "Primo."
What is the release date of Primo?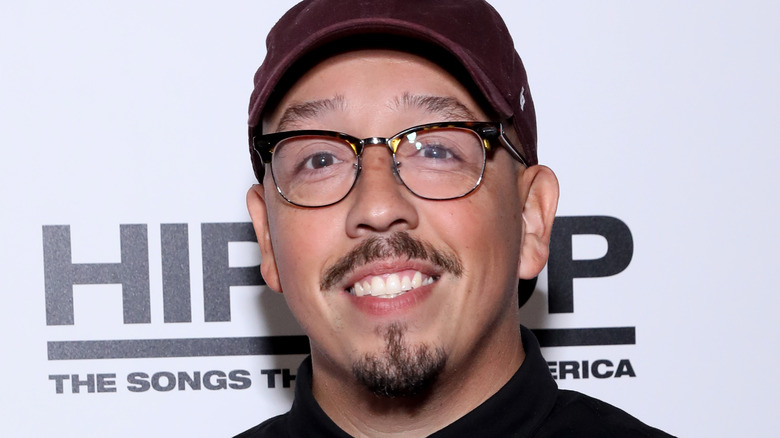 Robin Marchant/Getty Images
At the moment, IMDb TV has not revealed a specific release date for "Primo." However, Variety's report says the series has been in development since at least May 2021. This means, assuming the stars align in "Primo's" favor, the series could film its first season and finish production in one or two years, at the earliest. Essentially, the best-case scenario is that "Primo" comes out in mid-2022. A more conservative estimate would push that date somewhere into 2023.
However, these guesses at a release date are exactly that — guesses. In truth, nobody knows at present when exactly "Primo" is set to release. We should know when IMDb TV, Amazon (IMDb TV's parent company), Michael Schur's Fremulon banner, Shea Serrano, or anyone else from the show's crew comes forward with more information. Until then, interested viewers will simply have to bide their time and wait patiently for Fremulon and IMDb TV to make progress on "Primo."
Who is in the cast of Primo?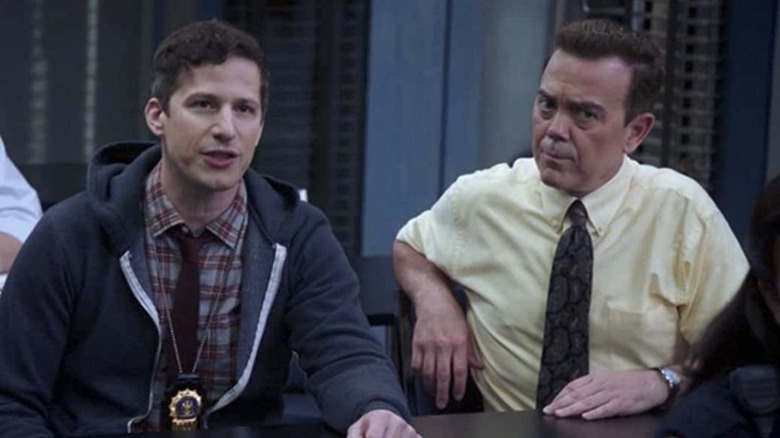 NBC/Hulu
Another big mystery surrounding "Primo" is the cast. There have been no casting announcements for the upcoming series provided by Variety in their initial announcement. Even worse, it's almost impossible to guess or speculate which actors might be involved. When it comes to "Primo," the acting pool is the casting director's proverbial oyster.
Some might find this news surprising. After all, this is one of several TV series that Michael Schur has overseen. Fremulon-produced shows like "Brooklyn Nine-Nine," "Parks and Recreation," and "The Office" have all been successes and have featured talent-packed acting ensembles. Unfortunately, none of those shows share many core cast members that might hint at someone getting tipped to join "Primo." Between each of these titles, the shows' creators have done an amazing job at choosing fresh faces to play new characters. Thus, the range of options for cast members is too wide for any meaningful speculation. In the end, just like the series' release date, viewers will have to wait to learn who exactly will be in "Primo."
What is the plot of Primo?
While many specific plot details surrounding "Primo" have not been revealed at this moment, the show's producers have given us a general idea of the upcoming series' synopsis. For starters, per Variety's report, it's based on writer and co-executive producer Shea Serrano's upbringing in San Antonio, Texas. Like many stories of youths coming into their own, "Primo" revolves around Serrano's challenges in preparing for college while managing his social life and complex familial ties. Living with his mom and five uncles, Serrano's extended family may be responsible for the show's title, as the word "primo" means cousin in Spanish.
Beyond that, the plot of "Primo" remains wholly in the dark. However, fans can look forward to learning more about the show, and likely Serrano, as the series nears completion. Until then, fans can get their sitcom fix by checking out Michael Schur-produced other television shows, like "Rutherford Falls," "Hacks," "Q-Force," as well as classics like "Parks and Recreation." Watching these shows is the best option for getting a feel of the tone and style viewers will see when "Primo" finally comes out.