The Colin Kaepernick Drama Series Killing It On Netflix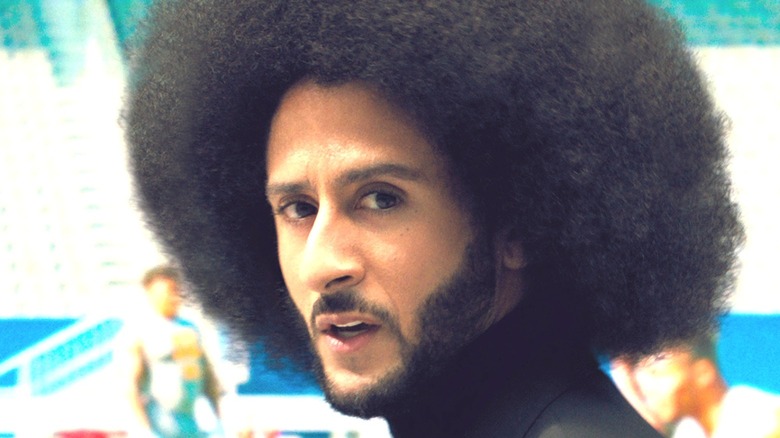 Netflix
Colin Kaepernick has become one of the most polarizing and impactful players in NFL history for a legacy outside of his talents as a quarterback. Kaepernick played with the San Francisco 49ers as a quarterback for six seasons. However, he's best known for his activism these days. Back in 2016, Kaepernick decided to protest police brutality and racial inequality in America by kneeling during the national anthem ahead of his NFL games. It sparked a widespread conversation about police use of force, the role of athletes in popular culture and the overall expectations of NFL players. Since 2017, Kaepernick has remained an unsigned free agent in the NFL, which some attribute to his political protests (via Los Angeles Times).
However, the NFL star has stayed busy in the activism world, forging his own path marked by his own experience as a Black man in the United States. The list is long, but one of his most recent achievements is putting out a limited series with Netflix about his early life, his road to the NFL and his experiences with racism at a young age. Because Netflix released the series at the end of October, the Colin Kaepernick story has taken the platform by storm. 
Colin In Black And White doesn't sugarcoat Kaepernick's story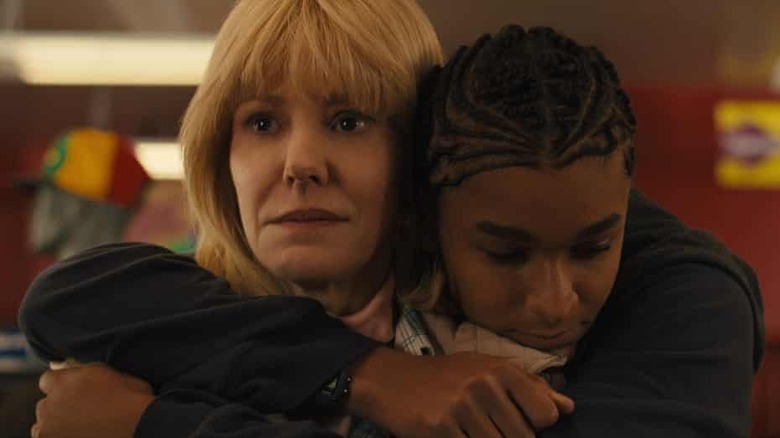 Netflix
Netflix released its six-episode limited series "Colin In Black And White" that stars Jaden Michael as a young Colin, making his way through high school. He navigates life as a Black boy in a predominately white town, including his two adoptive white parents (portrayed by Nick Offerman and Mary Louise Parker). He deals with his own struggle to fulfill his dream: playing football at the collegiate level. He also deals with situations like the anxiety of getting pulled over by a police officer who is quick to reach for his gun during a routine traffic stop, and receiving flack for being attracted to a Black girl rather than a white girl. 
In general, "Colin In Black And White" shows the blueprint to Kaepernick's activism. From microaggressions about his Black hair to outright examples of racism and oppression, Kaepernick clearly didn't get the option to avoid topics of white privilege and racism while simply trying to grow up in America. The limited series, created by Kaepernick and Ava DuVernay, has a 76% fresh score from critics on Rotten Tomatoes and secured a spot in Netflix's Top 10, so it's already a hit. With only six episodes around 30 minutes each, it's a quick and easy binge-watch that can teach all of us a thing or two about living life in someone else's shoes.