Dark Glasses - What We Know So Far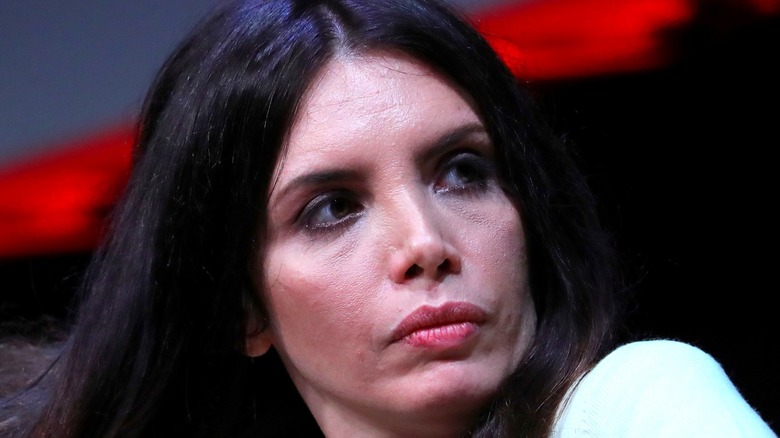 Stefania M. D/Getty
Dario Argento has been a mainstay in the horror genre for decades. The director is responsible for horror classics such as "Suspiria" and its follow-up film "Inferno." "Suspiria" obtained renewed interest in the past few years due to the remake starring Dakota Johnson. The remake strayed from the original source material, but still revolved around the disturbing world of witches that Argento created. Argento has become so significant that he is automatically part of the horror lexicon, but it has been quite some time since Argento has released a film. His last foray into horror was almost a decade ago with the release of "Dracula 3D."
If audiences were afraid that would be the end of the iconic director, they would be wrong. Dario Argento has come out of the shadows to direct a new film. He is returning to his roots in a promising film titled "Dark Glasses." With the release of a new promotional photo, horror fans can look forward to what Argento has in store next.
When is the release date for Dark Glasses?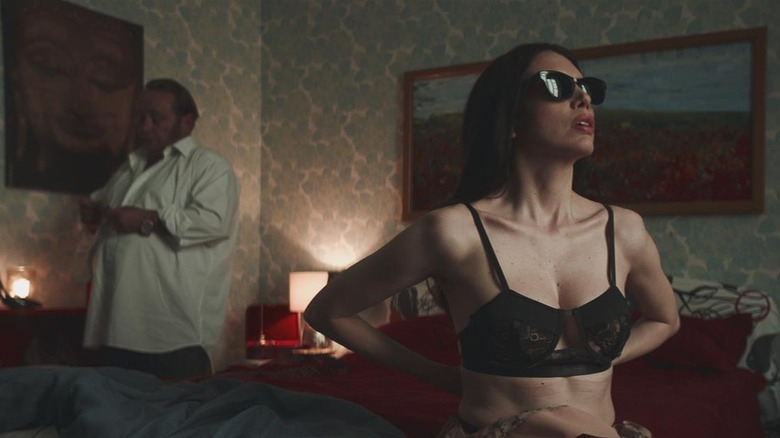 Wild Bunch International/ScreenDaily
The release date for "Dark Glasses" is naturally shrouded in mystery. It has been a long time since Argento has released a film. At this time it seems clear that audiences can only speculate when the film can be expected. Even so there are rumblings that audiences will see the film sooner rather than later. Wild Bunch International will be handling the distribution of the film and believes "Dark Glasses" can be released as soon as 2022. There are also reports that new footage will be shown at AFM in November.
Because of the timing of this new footage, it seems likely that 2022 is a safe bet for release. In addition to Wild Bunch's statement, this release seems on track with the film's timeline. "Dark Glasses" was originally announced as early as January of 2020. It is more than likely that audiences can expect a release soon.
Who is in the cast of Dark Glasses?
Universal Pictures/Youtube
"Dark Glasses" appears to have a relatively short cast list. Judging from Argento's early work, this seems to make sense. With films such as "Suspiria," there is typically one character that is the true focus. In this instance, that character is portrayed by Italian actress Ilenia Pastorelli, who has been confirmed as the lead role in the film. Also confirmed acting opposite her is young actor Andrea Zhang. If these actors are relatively unknown to American audiences, there is one more confirmation that may be recognizable.
Dario Argento's real life daughter, Asia Argento, is slated to appear as well. She has been a director in her own right as well as appearing in George Romero's "Land of the Dead." This is not the first time Asia Argento will be working with her father, as she also starred in his previous film "Mother of Tears."
What is the plot of Dark Glasses?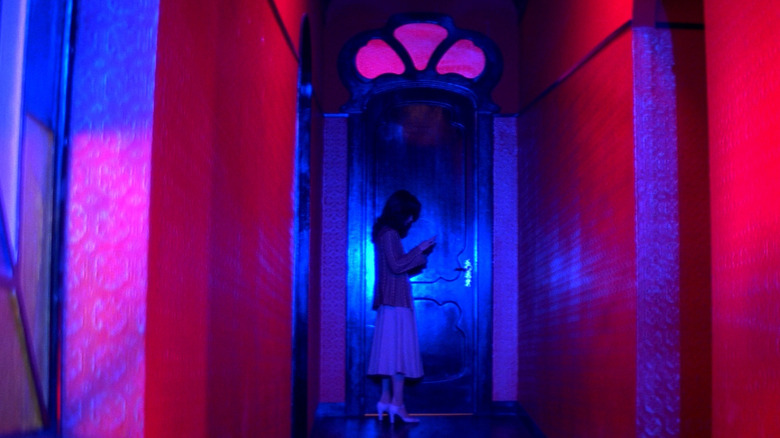 20th Century Fox
"Dark Glasses" is reported to be a thriller, something that will appeal to Argento's loyal fanbase. Pastorelli will be portraying Diana, a prostitute that was blinded after a serial killer attempts to kill her. She meets a young boy named Chin who has been traumatized by the same person. Together they join forces in an attempt to track down the killer. This seems to be an emotionally resonant film, as both og these characters need each other. Diana is vulnerable because she is blind while Chin is vulnerable due to his youth. The film will travel through a Roman landscape while they hunt for the killer. 
While these details are minimal, this seems like an exciting new venture for Dario Argento. At 81 years old, it looks as if his creative energy has not waned, and this could be a chance for a new generation of horror lovers to discover his work.