Emily Blunt In Talks To Board Christopher Nolan's Oppenheimer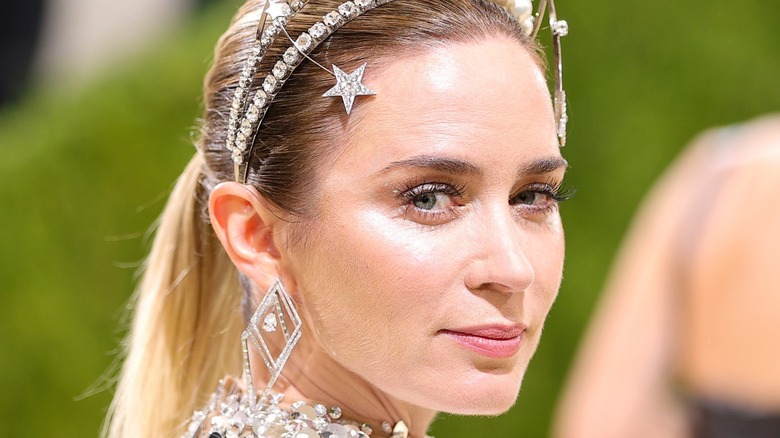 Theo Wargo/Getty
In 2021, Emily Blunt survived in silence in "A Quiet Place Part II" and managed to stay afloat in "Jungle Cruise." It appears that the actor is now in talks to get historical with Christopher Nolan for the director's next major project.
Back in September 2021, word got out that Nolan's follow-up to his bombastic sci-fi epic "Tenet" would be a historical drama called "Oppenheimer." The movie will reportedly tell the story of J. Robert Oppenheimer, the physicist who helped develop the atomic bomb during World War II. Cillian Murphy has reportedly already been cast to play the title role and now Deadline has another potential update on the film. While nothing has been confirmed just yet, it appears that Blunt may end up joining the project as Katherine "Kitty" Oppenheimer, the wife of J. Robert.
At the time of writing, Deadline is categorizing Blunt's involvement as still being in the "in talks" stage. In fact, much about "Oppenheimer" remains under wraps, other than that it's scheduled to hit theaters July 21, 2023. Exactly how big of a role Oppenheimer's wife will play in the film is unknown, but based on what we know about the real-life Kitty, it could be a strong part.
Who was the real-life Kitty Oppenheimer?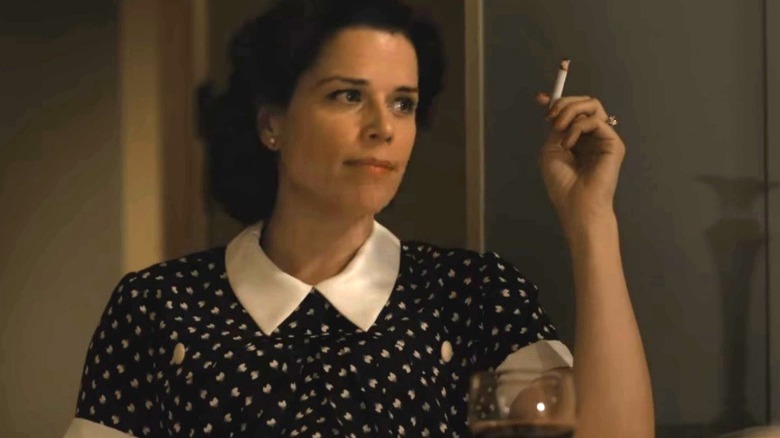 WGN America
Kitty Oppenheimer — born Katherine Vissering — married J. Robert in 1940 and accompanied him when he relocated to Los Alamos, New Mexico to work on the Manhattan Project. According to the Atomic Heritage Foundation, Kitty wasn't just a stay-at-home wife and mother. Kitty was a scientist herself with a degree in botany from the University of Pennsylvania. Apparently, Oppenheimer frequently sought her counsel while he worked on the Manhattan Project and she was known around Los Alamos as a social butterfly. Nolan's "Oppenheimer" wouldn't be the first time she has been portrayed on screen. Neve Campbell played Kitty in the WGN America series "Manhattan."
Depending on the focus and direction Nolan's film takes, it could prove to be a particularly juicy role for Blunt. It's also notable that this would not be the first time that Blunt has been cast to play a character based on a real-life person. "The Young Victoria" saw her playing 19th-century British monarch Queen Victoria in her early years, while ITV miniseries "Henry VIII" cast her as Catherine Howard, one of the infamous six wives of the Tudor king.
We'll be keeping our eyes peeled to see if Blunt does end up officially joining Nolan's "Oppenheimer," which is scheduled to premiere on July 21, 2023.