Rules Of Magic - Will It Ever Happen?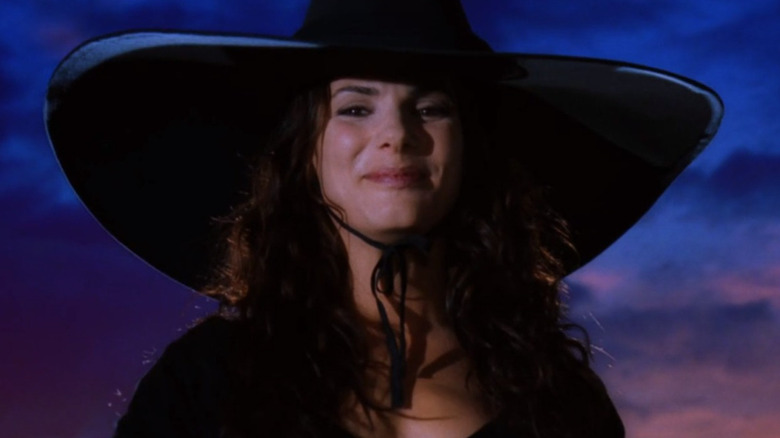 Warner Bros. Pictures
We may receive a commission on purchases made from links.
"Practical Magic" is a beloved cult classic. Based on the 1995 book of the same name by Alice Hoffman, this 1998 romantic comedy tells the story of Gillian and Sally Owens (Nicole Kidman and Sandra Bullock, respectively), two sisters who descend from a line of powerful witches. The girls dream of romance, but are weighed down by a curse placed by their ancestor: Any man they love is doomed to die. After some unfortunate events, Gillian and Sally must use their magical powers to break the curse once and for all.
"Practical Magic" was critically panned, but in the years since its release, the film has become a classic staple of the Halloween season. Then, in 2018, Alice Hoffman wrote "The Rules of Magic," which explores the  lives of Gillian and Sally's aunts, Jet and Franny, and their uncle, Vincent. Fans rejoiced when a TV series adaptation of the book was announced — but it's been a long time since they've recieved any kind of update on the project. Will "Rules of Magic" ever hit the small screen? This is everything we know about the elusive series.
Why isn't Rules of Magic happening yet?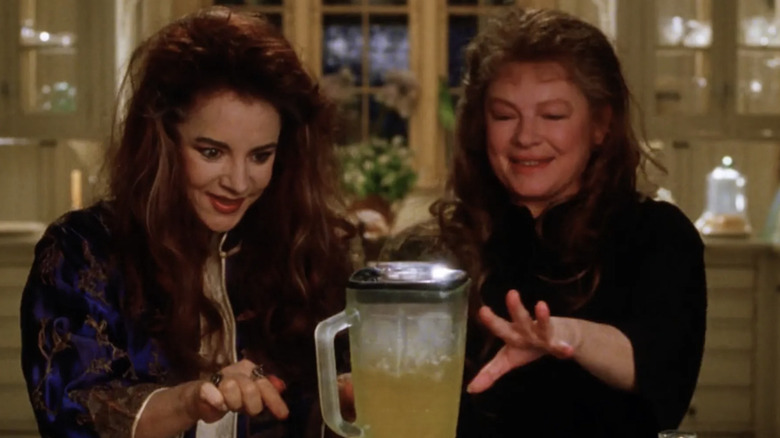 Warner Bros. Pictures
"Rules of Magic" was first announced in August 2019. The series was ordered by the ever-expanding streaming service HBO Max — now known solely as Max — and was initially imagined as an hour-long drama. Writer and producer Melissa Rosenberg, best known for creating Netflix's "Jessica Jones," was named as a writer and executive producer on the series. According to her IMDb page, she has no other projects in the works.
But no other production updates have been announced on "Rules of Magic" since these 2019 bulletins. It can take quite some time to get a show's production up and running, granted, and we can bet the COVID-19 pandemic probably complicated the process further. But the fact remains that we haven't heard much of anything in years. So, what does this mean? At this point, it's entirely possible that "Rules of Magic" has been left in the dust. The pandemic changed everything, and the strikes rocking Hollywood have delayed projects even further. However, the fact that Rosenberg isn't tied up in other projects offers a glimmer of hope — but only a glimmer.
What could be explored in Rules of Magic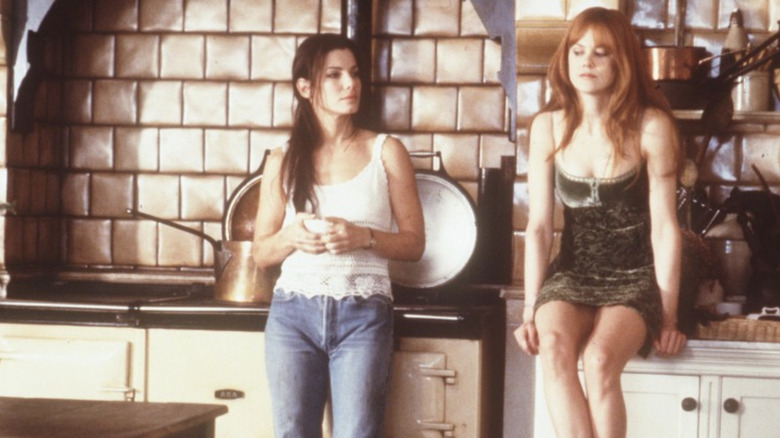 Warner Bros. Pictures
"Rules of Magic" would be based on the 2018 Alice Hoffman novel of the same name, which offers a fantastic story that's absolutely perfect for the small screen. The book rewinds the clock to focus on Gillian and Sally's aunts and uncle: Franny, Jet, and Vincent. Growing up is hard for everyone, but their magical lineage makes things especially tough for this trio. As they mature, they must come to terms with their unique abilities and complex fates. As fans know, Franny and Jet end up becoming Sally and Gillian's beloved aunts. Their journeys still offer plenty of unexpected twists, however — and Vincent's is a completely new tale fans would adore.
"Rules of Magic" would also boast an appealing setting: It all goes down in 1960s New York City. Many fascinating subplots tied to this unique time and place could be explored by the series, from adventures in the underground music scene to the colorful world of '60s activism. Melissa Rosenberg's talent for writing engaging villains — as seen in "Jessica Jones" antagonist Kilgrave — could also come to the fore in "Rules of Magic." With magic in the mix, the Owens siblings could surely face down some seriously powerful bad guys.
Who would star in Rules of Magic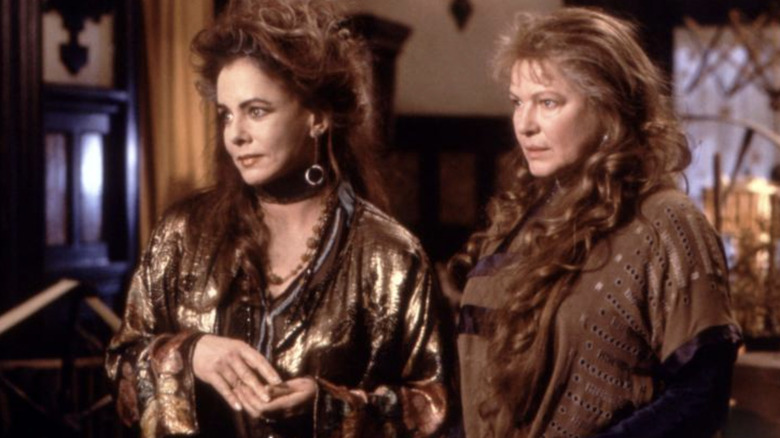 Warner Bros. Pictures
No casting announcements have been made yet for "Rules of Magic." The show would doubtlessly feature younger versions of Franny and Jet, the aunts from "Practical Magic," who are played so memorably in the movie by Stockard Channing and Dianne Wiest. Vincent, the sisters' brother, would be present as well.
Hollywood doesn't always make major efforts to ensure that people playing siblings look all that much alike, so anything goes with this casting. Max has developed a reputation for casting unknown and up-and-coming actors in their original series, as seen in projects like "Gossip Girl" and "Hacks," which means we might get some exciting new names on "Rules of Magic."  It seems unlikely that the series would be officially in canon with the "Practical Magic" movie, however, which means the most we can probably hope for from Nicole Kidman or Sandra Bullock is a fun cameo. These A-list actresses are two of the biggest names in Hollywood, which means even a quick moment might not be possible. But still, we'd love to see them pay homage to their earlier rom-com days.