What The After We Fell Cast Stole From The Production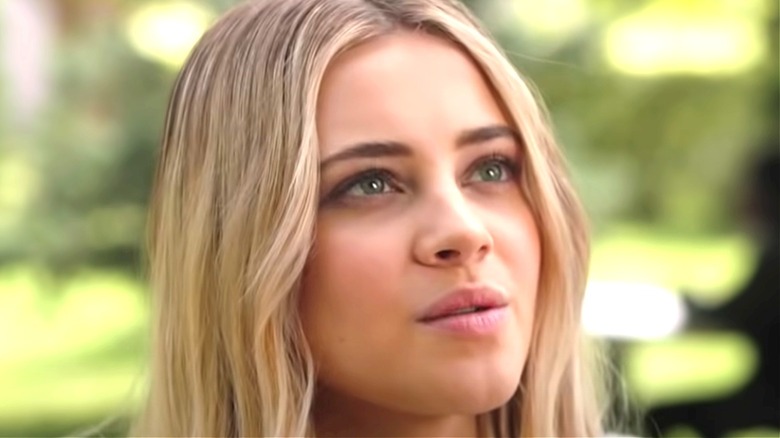 CalMaple/Amazon Prime
As fans of the "After" film series are aware, Hardin Scott (Hero Fiennes Tiffin) is a rather complex love interest. Audiences can understand why Tessa Young (Josephine Langford) initially finds the British college student attractive. However, he constantly makes rash decisions, which causes Tessa to question their relationship numerous times. With that being said, what the couple lacks in healthy communication skills, they make up for in chemistry. 
During a September interview with Entertainment Tonight Canada, Tiffin and Langford promoted the third installment of the "After" film franchise, titled "After We Fell." Tiffin and Langford addressed the fact that their characters have become increasingly passionate and somewhat volatile with each other. Both actors assessed the romance's "intensity," agreeing that it's an 11 on a scale from 1-10. Tiffin explained his answer by noting that Tessa and Hardin have a powerful connection upon their first meeting in "After."
"I feel like we already started at 10 didn't we? So you can only go up from there, really," said the actor. Langford agreed with her co-star's assessment, stating, "The steaminess and you know, the number of those scenes and the relationship and the intensity of it, it just, it can only go up from here." While it is not explicitly stated, one reason that Tessa may have originally been drawn to Hardin is that he has a classically cool look. Tiffin, the nephew of Ralph Fiennes, seemingly agrees that his character has a great personal style, because the actor snagged some of the character's belongings from the set.
Hero Fiennes Tiffin discussed Hardin's clothing items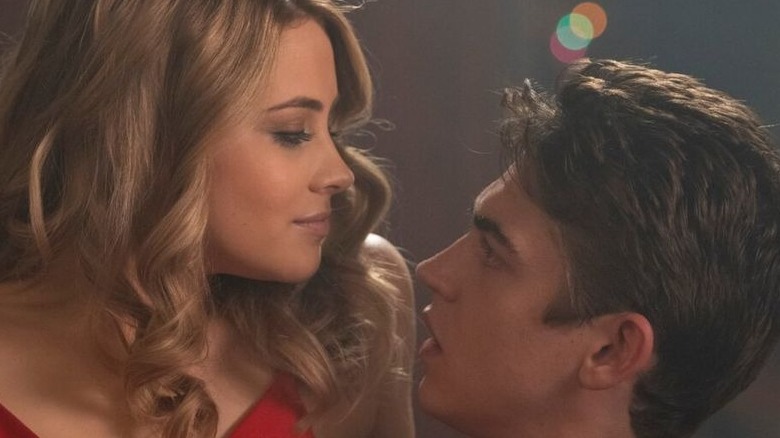 Open Road Films
During an October interview with Cosmopolitan UK, alongside his on-screen love interest, Josephine Langford, Hero Fiennes Tiffin revealed that he possesses a few of Hardin's clothing items. "I kept a lot of costumes and Hardin's ring," said Tiffin. The "Harry Potter and the Half-Blood Prince" star also revealed that he was interested in owning Hardin's 1967 Chevrolet Chevelle. "I'd love to get my hands on his car," stated the 23-year-old. Langford shared similar comments, and noted that she "took some of [Tessa's] wardrobe, whatever was available at the end of the shoot." She also quipped that "there's a BMW i8 [she] very much would like."
In October, Langford sat down with Tiffin in an interview for Seventeen, and he explained why he has an appreciation for his character's wardrobe. "Other than the super skinny jeans and the leather jacket, me and Hardin dress quite similarly," said the actor. "It's very simple. It's always black."