The Surprising Reason Why Olivia Wilde Changed Her Last Name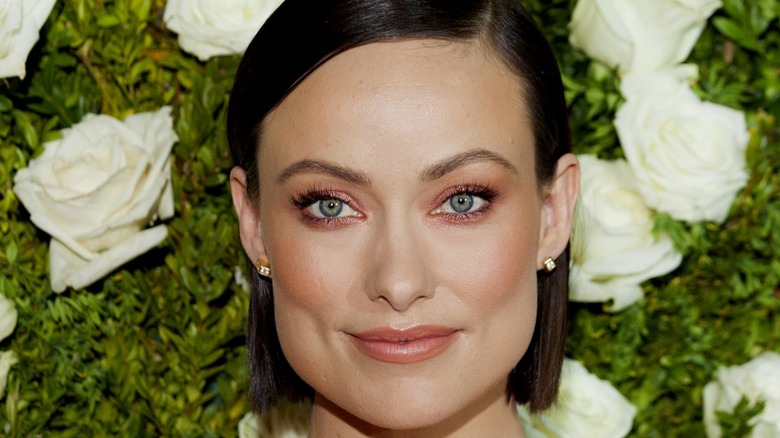 Lev Radin/Shutterstock
Olivia Wilde may be fairly new to directing — her second theatrical film as director, "Don't Worry Darling" is slated to premiere next year — but she's already proven herself as a formidable behind-the-scenes talent, and has been working in Hollywood as an actor for quite some time now. After getting her start on two teen dramas, "Skin" and "The O.C," Wilde moved onto film and has since appeared in the likes of "Tron: Legacy," "Drinking Buddies" and "Her." More recently, she starred alongside Oscar Isaac in 2018's "Life Itself" and in the 2021 comedy drama "How It Ends." She also plays a part in "Don't Worry Darling," her directorial follow-up to 2019's "Booksmart."
Before she appeared in any of the projects listed above, though Wilde made an important career decision — to go by a stage name. The actress was born with the name Olivia Jane Cockburn, via The New York Observer — not that you'd know that from her IMDB page. Wilde is certainly not the only working actor out there today using a stage name — Brad Pitt, Emma Stone and Natalie Portman are a few other examples — but Wilde may have one of the most unique origins for her stage name.
In a 2007 interview, when Wilde was just 23, she revealed how she came up with her stage name — and it may strike you as surprising.
Wilde takes her name from the famous writer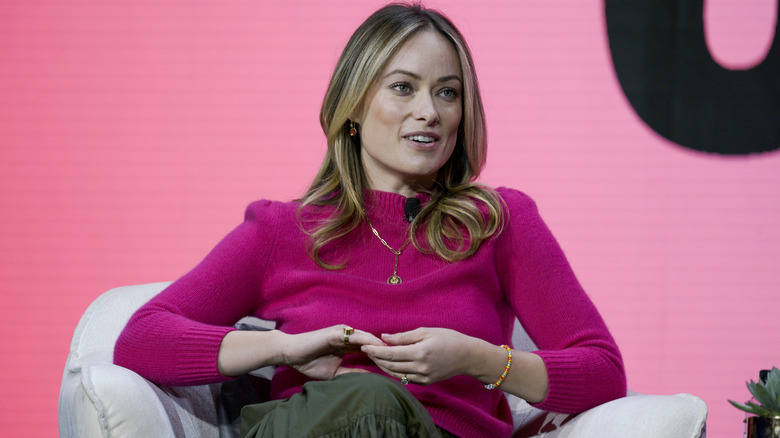 Bloomberg/Getty Images
While speaking to The New York Observer in 2007, Wilde explained that she comes from a family of writers — many of whom used pen names. When it came time to pick out her own, she considered her family history as well as a certain famous writer whose work she had firsthand experience with.
She explained further, "My mother thought it was a good idea for me as well, so I could have my own identity outside of my family. She suggested I pick something Irish and something that I'd always be inspired by. At the time, I was doing 'The Importance of Being Earnest' — I was playing Gwendolyn, and I was so in love with it. Oscar Wilde is someone who I respect for so many reasons—a revolutionary, a comedian and a profound thinker."
Wilde also spoke to The New York Observer about how coming from a family of writers has affected her personally. She said, "I have journalism everywhere — mother, father, aunts, uncle and grandparents. I think I have a strong journalistic streak in me — I'm really critical and analytical. It's funny, because my husband [at the time, photographer and filmmaker Tao Ruspoli] is Italian, and Italians have this tendency to exaggerate all the time. Like 'Oh, there were thousands of people there.' Because of my upbringing, I'm like, 'Really? A thousand? Did you count them? Can I get some proof on that?'"