The Pod Generation - What We Know So Far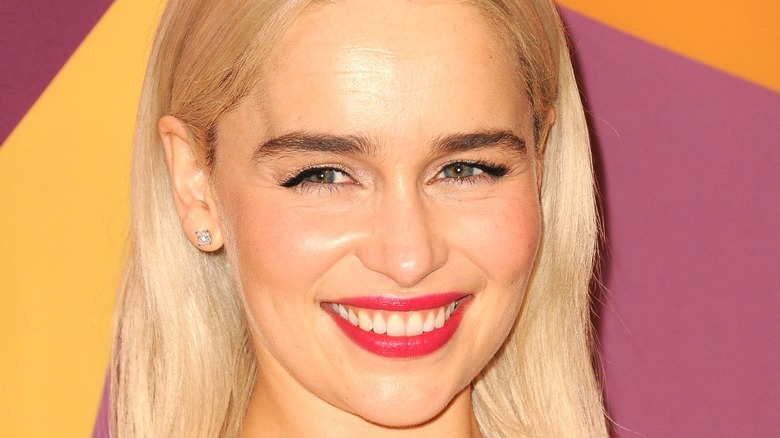 Tinseltown/Shutterstock
The pregnancy journey can be an uncertain one for couples looking to start or grow their family. Historically, one person does a majority of the work while their partner assists them, which could lead to a feeling of inequality. Forthcoming sci-fi romantic comedy "The Pod Generation," announced by Variety in October, intends to put a twist on the time-worn tradition. The new movie features a unique premise with two well-known movie stars anchoring it. Additionally, it will be helmed by a director known for making films that are anything but ordinary.
The film, which Variety notes will be presented to various studios at the virtual American Film Market, could prove to be a big hit in the world of sci-fi comedy, especially with its fascinating premise and glowing cast. If "The Pod Generation" already has your attention, here's everything we know so far about it, from its cast, the plot, and when we should expect to see it.
What is the release date of The Pod Generation?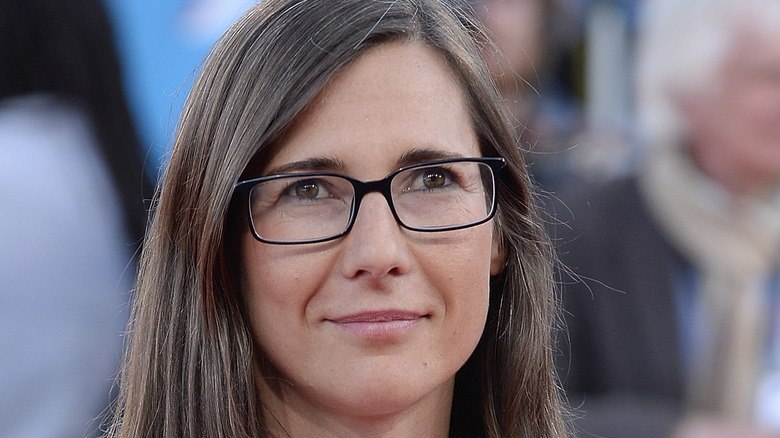 Francois Durand/Getty Images
Variety's news about "The Pod Generation" notes the movie has yet to secure a distributor, which makes predicting an actual release date a bit more challenging. That said, according to the outlet, the project starts filming in March 2022, so a very late 2022 release (at the earliest) is possible. There's also the chance that the film will first premiere at one of the major film festivals such as Sundance, Telluride, or SXSW, following a similar release pattern as director Sophie Barthes' other films (via The Hollywood Reporter).
The release really all depends on which studio ends up acquiring the film. If a streamer ends up nabbing the distribution rights, we'll likely see "The Pod Generation" sooner rather than later. It's hard to say at the moment where the film will end up, but with how dominant streaming services and tech companies have become, we wouldn't be too surprised if the film opts to go for a streaming release rather than a theatrical one. Once the film is further along with production and has a distributor, we may have a clearer picture of when "The Pod Generation" will release.
Who is in the cast of The Pod Generation?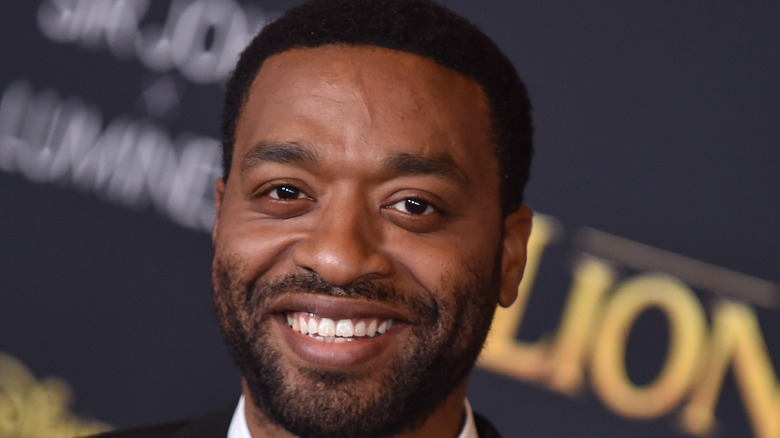 DFree/Shutterstock
Per Variety's October report on "The Pod Generation," the movie will be headlined by two very notable actors: Emilia Clarke and Chiwetel Ejiofor. Clarke will play Rachel, one half of a New York couple hoping to have a baby. Ejiofor will play Alvy, Rachel's other half and a botanist. No other casting announcements have been made at this time, so it's unclear how big or how star-studded this project aims to be.
Clarke is most known for her star-making role as Daenerys Targaryen on the HBO series "Game Of Thrones," a role that landed her four Emmy nominations. She is also no stranger to the sci-fi genre. Her IMDb profile reminds us as she has appeared in blockbusters like "Terminator: Genisys," where she plays a young Sarah Connor, and "Solo: A Star Wars Story," where she plays Qi'ra, a love interest for the titular Han Solo (Alden Ehrenreich). She is also set to make her MCU debut in the forthcoming Disney+ series "Secret Invasion." Clarke appeared in her fair share of romance films and romcoms, including "Me Before You," in which she starred opposite Sam Claflin, and "Last Christmas" alongside Henry Golding.
Co-star Ejiofor has done a wide range of genres over the course of his nearly 30-year career in film and television. From his Oscar-nominated turn in the best picture winner "12 Years A Slave" (via Essence) to his roles in blockbuster films such as "Doctor Strange," "The Martian," "The Old Guard," the live-action remake of "The Lion King," and "Maleficent: Mistress of Evil" (via IMDb), he's done it all. Like Clarke, he's also appeared in some romantic features, including "Love Actually" and "Locked Down."
What is the plot of The Pod Generation?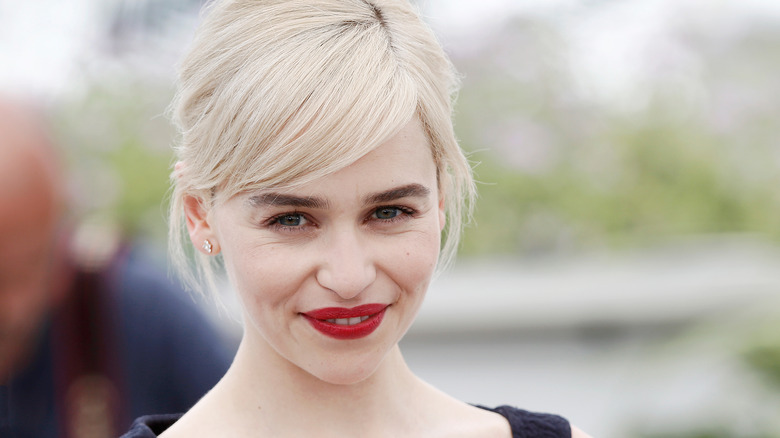 Tinseltown/Shutterstock
"The Pod Generation" flips the script when it comes to movies about pregnancy. According to Variety's report, the new movie is set in the not-too-distant future where artificial intelligence dominates daily life to an even greater degree than it currently does. As AI steps in for natural processes, Rachel (Emilia Clarke) and Alvy (Chiwetel Ejiofor) look to take the next step in their relationship by having a baby. From here, Variety's synopsis reveals that the couple uses a new product — a detachable artificial womb — sourced from Rachel's workplace that will make the pregnancy fairer by placing the duty to care for the growing child on both new parents. Alvy has his doubts, but his love for Rachel ultimately gets the best of him as they plunge into this new chapter together.
The upcoming film seems like it will be a mix of the John Hughes film "She's Having A Baby" with the sci-fi intrigue of Michel Gondry's "Eternal Sunshine of the Spotless Mind." We still have a ways to go before we get to see "The Pod Generation," but with such an original premise, it certainly already has our interest.