Here's Where You Can Watch Every Episode Of Dragon Ball Super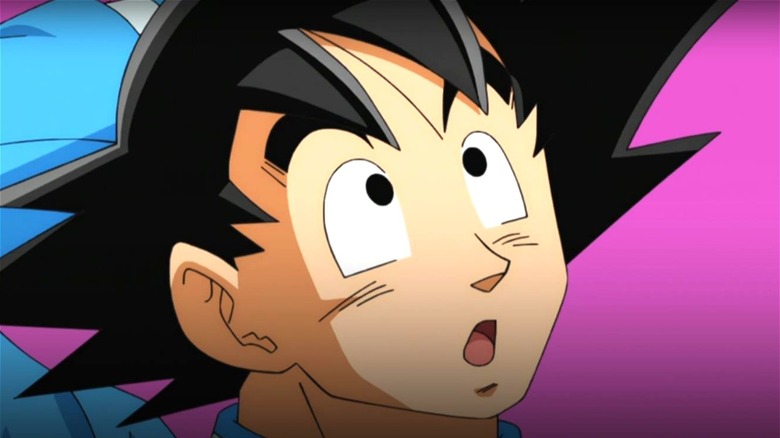 Toei Animation
We may receive a commission on purchases made from links.
If you haven't been keeping up with the latest adventures of Goku and the other Z Fighters in "Dragon Ball Super," you don't know what you're missing. The legacy of the original "Dragon Ball" and "Dragon Ball Z" series lives on, bringing the franchise's iconic Saiyan warrior protagonist face to face with new opponents and unseen marvels. From Gods of Destruction to new transformations and men from other universes, "Dragon Ball Super" goes where the franchise never has before. Whether you're an old fan or an up-and-comer in the fanbase, it's definitely worth your time.
However, there are some caveats to watching "Dragon Ball Super." Firstly, it's strongly recommended that one watches or learns the basics of the series that came before it. "Dragon Ball" as a franchise dates back to the early 1980s, and the series follows Goku from when he is a mere teenager to where he is now. Knowing what happens in "Dragon Ball" and "Dragon Ball Z" is a big help in understanding the events, characters, and world of "Dragon Ball Super."
If that isn't a problem for you, however, then the only barrier between you and 131 episodes of action-packed awesomeness is simply knowing where to watch it. Luckily, being an internationally renowned franchise means that it isn't exactly difficult to find somewhere to watch "Dragon Ball Super." In fact, there are several places on the internet that host the entire series.
You can find Dragon Ball Super on Hulu, Crunchyroll, or Funimation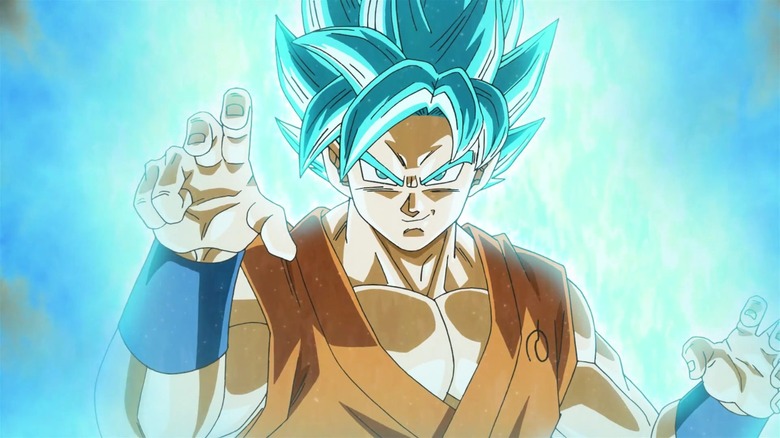 Toei Animation
When it comes to popular anime, you can safely bet that either Crunchyroll or Funimation (or both) stream the series. Viewers who choose Crunchyroll will be pleased to find out that they can watch the entire series for free, albeit with a healthy sprinkling of ad breaks. Meanwhile, Funimation viewers will need to subscribe to Funimation Premium – which currently costs $5.99 per month — to watch the show, while Hulu subscribers already have access to "Dragon Ball Super" in its entirety.
Unfortunately, the first "Dragon Ball Super" film, "Dragon Ball Super: Broly," isn't available on any of the streaming platforms, and it's so far unclear as to where fans will be able to watch the 2022 film "Dragon Ball Super: Super Hero." Currently, "Dragon Ball Super: Broly" is only available to rent (from $2.99) or purchase (from $14.99) on sites like YouTube, Google Play, and Amazon Prime. While it is far from essential to understand the story of "Dragon Ball Super," the movie is well-loved by the fanbase and is certainly worth checking out.