The Final Season Of Squidbillies Has Added This Beloved Comedian To The Cast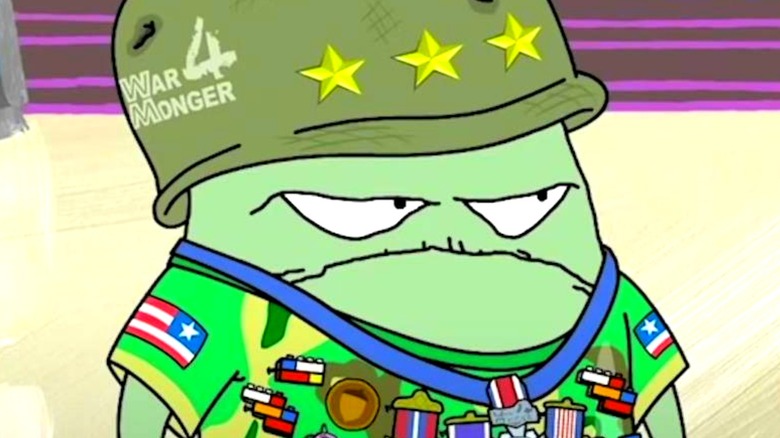 Adult Swim/YouTube
"Squidbillies," the long-running Adult Swim animated comedy series about a family of redneck squids living in rural Georgia, is returning for its 13th and final season this month with a new sound. The main character's voice will be different than it used to be, but it will be a very familiar voice.
Let's back up for some context. The main character of "Squidbillies" is Early Cuyler, a foul-mouthed, ill-tempered squid who loves guns and obscene trucker hats with phrases like "Too Funk to Druck" and is always getting himself and his family into trouble with his criminal schemes. From the time the show premiered in 2005 to the most recent season in 2019, Early had been voiced by Stuart D. Baker, also known as rockabilly singer Unknown Hinson. Hinson was fired from the show in 2020 after he posted racist comments and sexist slurs about singer Dolly Parton on Facebook in response to Parton voicing her support for the Black Lives Matter movement, according to USA Today.
After Baker was fired, the show's producers set out to find a replacement voice actor for Early. They've now found him, and he's an unexpected but exciting choice.
Tracy Morgan is joining the cast of Squidbillies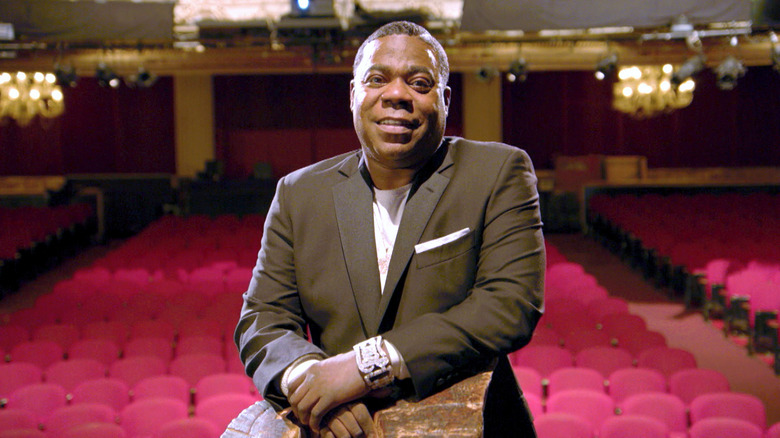 52nd Naacp Image Awards/bet/Getty Images
According to Deadline, the new voice of Early Cuyler is none other than Tracy Morgan, the comedic icon best known for his stint on "Saturday Night Live" from 1996 to 2003 and his semi-autobiographical role as Tracy Jordan on the classic sitcom "30 Rock." He currently stars on and executive produces the TBS sitcom "The Last O.G." He's the opposite of a hillbilly, but that's the surreal brilliance of his casting.
Morgan's casting was announced in a video shared by Adult Swim that shows joke auditions from various Adult Swim personalities, including George Lowe (the voice of Space Ghost); "Squidbillies" co-creator Dave Willis, doing the voice he does for the character Meatwad on his other show, "Aqua Teen Hunger Force;" and Spencer Grammer, who voices Summer Smith on "Rick and Morty."
"Squidbillies" starts its 13th and final season on Adult Swim on Sunday, November 7 at midnight. The rest of the voice cast, which includes Daniel McDevitt, Dana Snyder, Patricia French, and Bobby Ellerbee, is slated to return.