Fans Just Finally Got An Update On The Venture Bros. Movie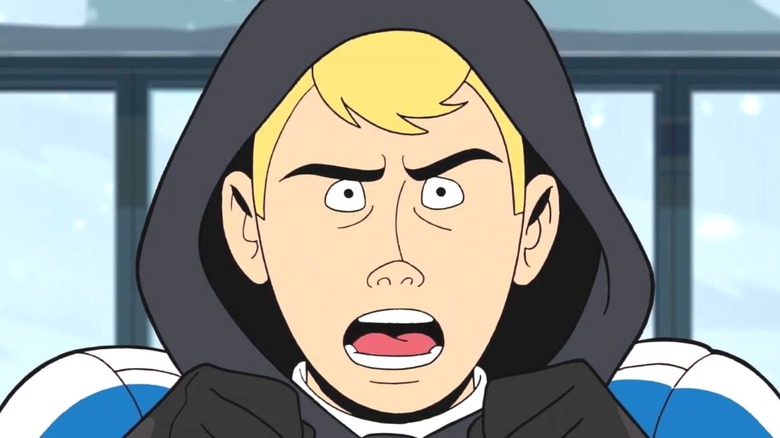 Adult Swim
Fans of adult-oriented animated content were dealt a heavy blow when Adult Swim announced it was canceling the beloved series "The Venture Bros." The show ran for seven seasons from 2004 to 2018, and even though an eighth season was reportedly in the works, Adult Swim decided to can the series. But fortunately, fans could breathe a small sigh of relief with the knowledge they wouldn't have to say goodbye just yet when a "Venture Bros." movie became announced.
The special event will become an HBO Max exclusive, and it should wrap up the show in a way that's satisfying to long-time fans and newcomers alike. Hank and Dean Venture, Dr. Thaddeus "Rusty" Venture, and Brock Samson have gone on adventures for nearly two decades at this point, influencing an entire generation of adult-geared content. While details are still sparse concerning what precisely the movie will be about, we now have an update on the project that's bound to delight enthusiasts doubting whether the film will ever come to fruition.
Jackson Publick tweeted the title page of the Venture Bros. movie script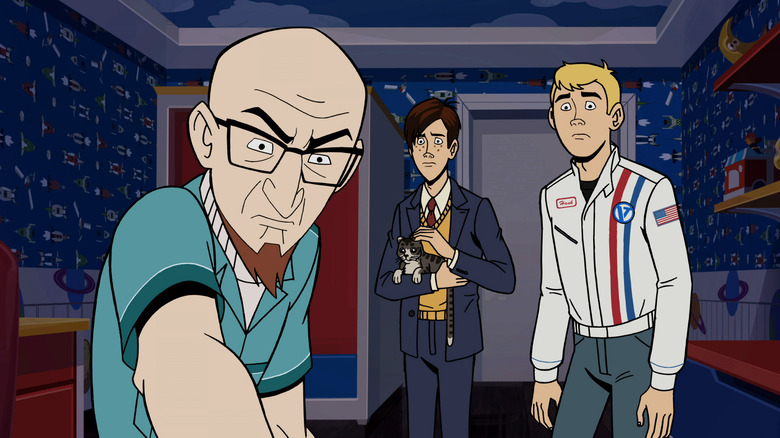 Adult Swim
It may not be a lot to go off of, but fans can rest easy knowing the show's writers — Jackson Publick and Doc Hammer — have been hard at work ensuring the story is just right. On October 29, 2021, Publick tweeted an image of the title page of the "Venture Bros." screenplay. As of right now, the film appears to be called "Long-form Special," an obvious reference to the four specials the show's had throughout the years in between seasons. 
Publick doesn't offer much aside from the image, as it's accompanied by the simple message, "Things are happening." Considering there would be large gaps between seasons of "The Venture Bros.," it should come as no surprise that the team is taking its time ensuring the movie's just right. 
Season 7 of "The Venture Bros." ended with Dean searching for Hank while Rusty discovers he shares a deeper connection with The Monarch. We'd assume the movie will follow these plot threads, but as fans have come to expect from this series, it's always best to expect the unexpected. Stay tuned for more details on this project as they become available.