David Dastmalchian Confirms What We All Suspected About Heath Ledger's On-Set Behavior - Exclusive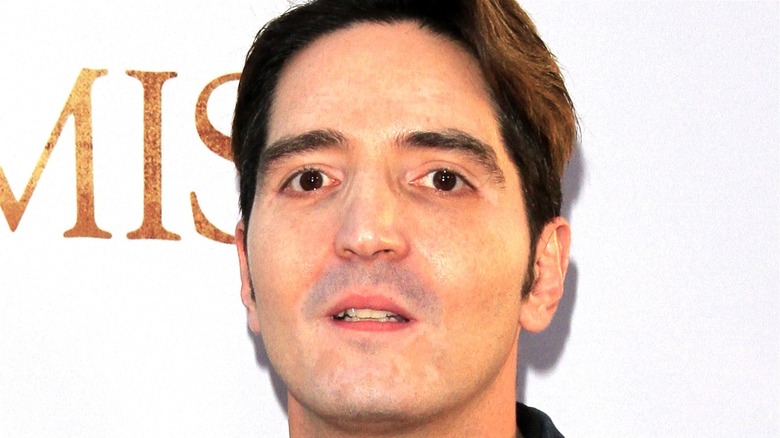 Kathy Hutchins/Shutterstock
Without question, one of the biggest tragedies to hit Hollywood in the past 15 years is the untimely death of Heath Ledger at the age of 28 on January 22, 2008. Ledger, of course, delivered a career performance as Joker opposite Christian Bale's Batman in writer-director Christopher Nolan's superhero classic "The Dark Knight." Unfortunately, he did not live to see the indelible impact the film had on fans, colleagues, and critics when it was released in theaters six months later. Exactly 13 months after his passing, he posthumously won the Oscar for best supporting actor for his performance (via The Hollywood Reporter).
One of the cast members who worked with Ledger in "The Dark Knight" was David Dastmalchian, making his big screen debut in a small but pivotal role as one of the Joker's henchmen (via IMDb). Dastmalchian appears with Ledger in the scene where Joker's fake honor guard makes an assassination attempt on Gotham City Mayor Anthony Garcia (Néstor Carbonell) during the memorial service for Gotham Police Department Commissioner Gillian B. Loeb (Colin McFarlane). Captured by Harvey Dent (Aaron Eckhart) amid the chaos, the infuriated Gotham district attorney threatens to kill Schiff before Batman steps in to spare his life.
In an exclusive interview with Looper about director Denis Villeneuve's sci-fi hit "Dune," Dastmalchian also shared his experience working with Ledger on "The Dark Knight."
David Dastmalchian was moved by Heath Ledger's 'gentleness of spirit'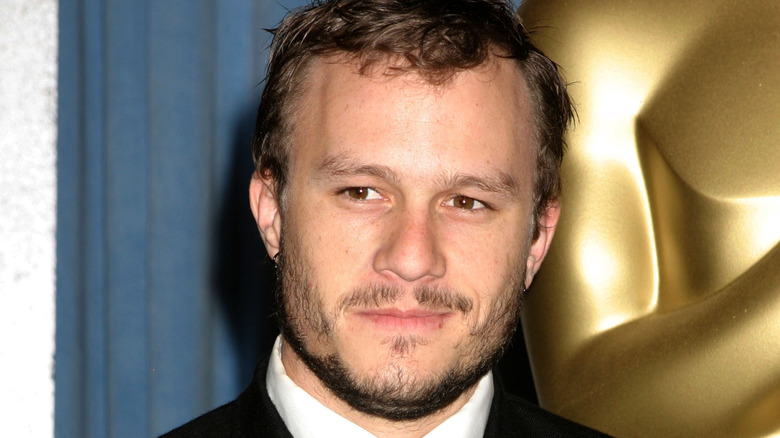 carrie-nelson/Shutterstock
For David Dastmalchian, two movies have had an enormous impact on his life and career. The first is "The Suicide Squad," where his tragic character, Polka-Dot Man, touched fans deeply on a personal level because the role mirrored his own pain. The other is "The Dark Knight," not only because it was his feature film debut but also because of the chance to work with Heath Ledger.
"I think about that project every day. There's not a day that goes by that I don't think about the impact that film and that experience had on my life. I got to learn so much in such a short amount of time," Dastmalchian shared with Looper. "I was only around [Ledger] for just a couple of days, but I learned and was so inspired by the way he existed on set as an artist, as a person, his kindness, his gentleness of spirit, the way that he was invisible until it was time for him to be seen. And when he was seen, he made the most of every moment he had as an actor."
Dastmalchian feels even more fortunate in that he worked under the direction of Christopher Nolan in the first of four DC comic book movie roles he's had to date. "As far as [Nolan], I just, I'm in awe of him as a person, as a pioneer in film," he said. "I don't know. The fact that he thought I was the right person to be in his movie in such an interesting role. I feel so much gratitude towards him."
"Dune" is playing in theaters and streaming exclusively on HBO Max until November 21.