This AHS Actor Had A Famous High School Sweetheart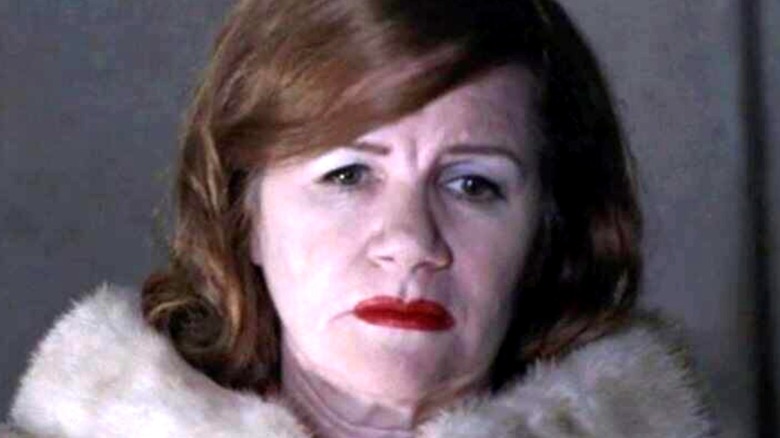 FX
Ryan Murphy's "American Horror Story" has been terrifying viewers ever since its first season full of ghosts and murder hit the small screen in 2011. In over 100 episodes, the anthology series takes viewers deep into some horrifying tales that range in topics including witches, aliens, vampires, and pretty much any other horror trope you can think of. According to the Hollywood Reporter, three more seasons are on the way, so "American Horror Story" is sure to tackle even more haunting tales of the macabre.
For many "American Horror Story" fans, the impressive cast season after season is what draws them in. Over the years, the series has helped to elevate its mainstays like Evan Peters, Sarah Paulson, and Lily Rabe, while also boasting remarkable performances by supporting characters. Who could forget Lady Gaga's starring role in Season 5 as the Countess?
Some amazing "AHS" roles fly much more under-the-radar though. Take Mare Winningham, for example. Winningham made her first appearance with guest roles in "Coven" and "Freak Show," but takes on a more prominent role in "Hotel" as Hazel Evers. Hazel is the maid of Hotel Cortez, and of course one of the resident ghosts still haunting the establishment. Winningham earned praise for her role in "Hotel," and many fans hope to see her return to the series. Her fans also found out that she has a surprising connection to another famous actor — they were IRL high school sweethearts.
Mare Winningham and Val Kilmer were real-life high school sweethearts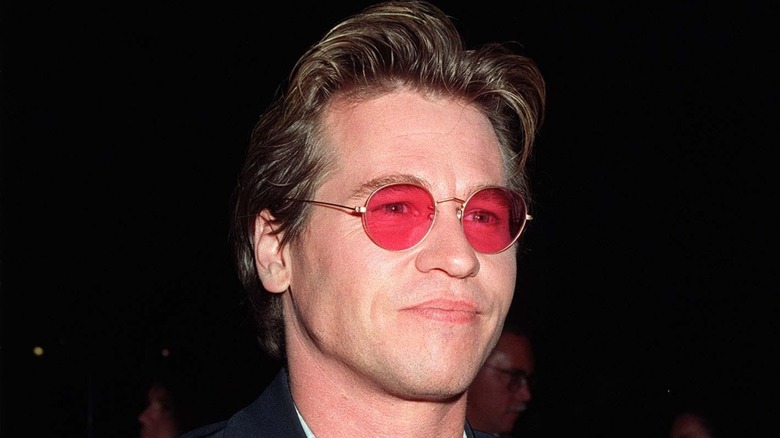 Featureflash Photo Agency/Shutterstock
You may have forgotten the actor Val Kilmer, but fans of '80s and '90s films are sure to remember him. Kilmer starred in a plethora of tentpole flicks during that time, including "Top Gun, "The Doors, and "The Saint." What you may not have known about Kilmer is that he dated Winningham way back when they both attended Chatsworth High School. He writes about his experience dating the "American Horror Story" actress in his book "I'm Your Huckleberry: A Memoir," and describes her as his first serious girlfriend (via the New York Post).
One Winningham fan took to Reddit to point this surprising fact out and to also express their hope that Winningham returns to "AHS." User ThePinistApple1 wrote "So I just found out today. . . Mare Winningham and Val Kilmer were highschool [sic] sweethearts. Why that blew my mind I don't know. I miss her on the show so much. I wonder if she'll ever come back for a more prominent role." 
ThePinistApple1 also noted in another comment, "I wanted to see more of that character. She just has so many faces and like disappears into those characters. She was killer in hotel!"
Since "American Horror Story" has been renewed for three more seasons, we can only hope Winningham will be brought back in to continue her "killer" performance.