Why Kevin Costner Almost Left Yellowstone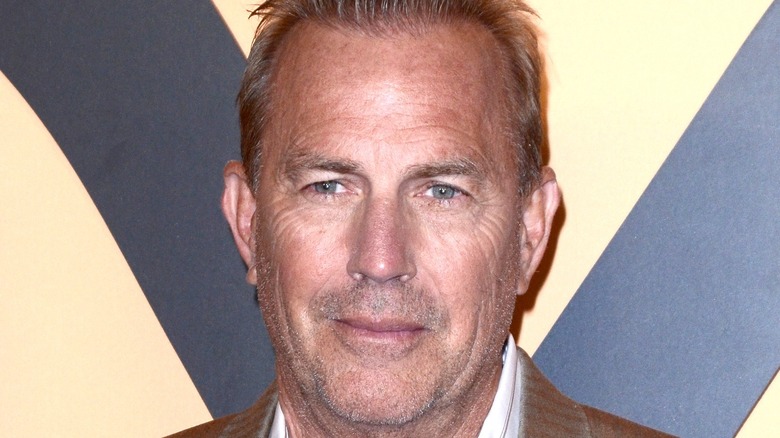 Kathy Hutchins/Shutterstock
The new season of "Yellowstone" is almost here. And that's beyond great news for fans of Paramount Network's neo-Western sensation, as it means they're one step closer to finding out what's ahead for the Duttons after the series' head-spinning Season 3 finale. Just as a brief recap, that finale found the Duttons closer than ever to losing their coveted ranching lands thanks to some seriously shifty doings by wayward son Jamie (Wes Bentley). The finale also, of course, also found the lives of John (Kevin Costner), Beth (Kelly Reilly), and Kayce (Luke Grimes) very much in peril after each was brutally attacked by unknown assailants.
While both of those narrative threads will certainly be tied up to some extent in the new season of "Yellowstone," the more pressing of the bunch is obviously the fate of the Duttons. The series, after all, cannot legitimately move forward until we know which, if any, of the gang have ridden off to the great rodeo in the sky, with many worried John himself may not make it through. That's largely because he was (presumably) the most mortally wounded of the group, having been gunned down — and left for dead 00 on the side of the road, with little chance of being found.
That very fact has fans wondering whether or not Costner himself might be eyeing an exit from the Big Sky Country drama. Those fears aren't entirely unfounded, either, as he's come close to leaving "Yellowstone" before. Here's why.
Yellowstone apparently wasn't supposed to be a long-term commitment for Costner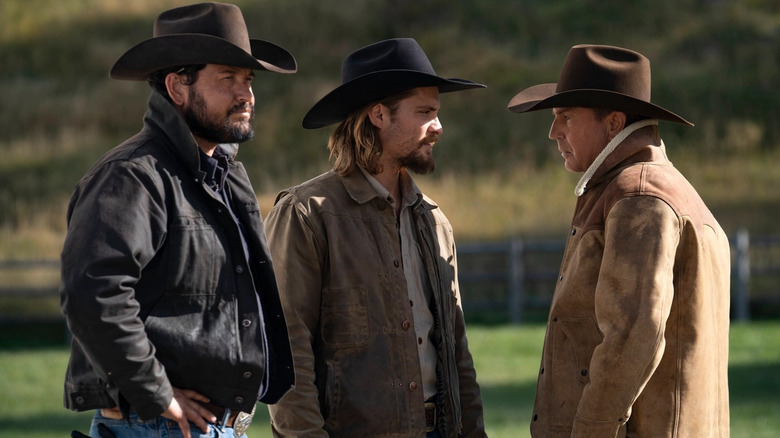 Paramount Network
If you've been following "Yellowstone" since the early days, you know much has been made of it being Kevin Costner's first real television series. Likewise, the actor has been vocal about not necessarily liking the rigors of television work. Seems part of what drew him to "Yellowstone" in the first place is that it was initially tabbed to be a limited miniseries event. Costner dropped that news speaking recently with Gold Derby, telling his interviewer, "it wasn't supposed to be a series when I was first approached with it. It was going to be 10 episodes, it was going to finish there. It was going to have its story arc and that's how it was presented to me."
Costner went on to say he considered walking away when the scope of the show changed, "And then halfway through, it switched to something else. And I had a moment where I could have legitimately jumped off and said, 'Wait a second, that's not what we've been talking about.' But I elected for my own reasons not to do that ... the show has been wonderfully received, but I'm dealing with it in a way that was not anticipated, to be perfectly honest."
Judging by that statement, Costner clearly still has a few issues with the "Yellowstone" narrative going well past its intended ending. And even as the series has become one of the biggest hits of Costner's career, the legendary actor may still be looking to walk away.