The Real Reason So Many Characters Didn't Come Back After American Pie 2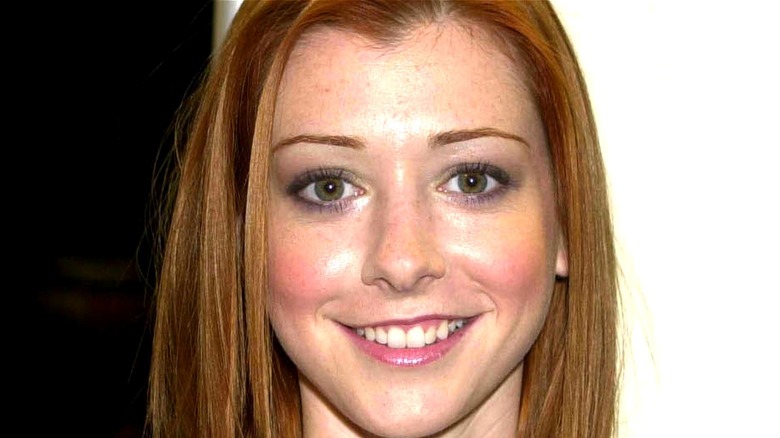 Dave Benett/Getty
The "American Pie" franchise is well-known for its raunchy humor, violated baked goods, and general sex-based shenanigans. The original "American Pie" movie was released in the begone era of 1999, which spawned several films and direct-to-video sequels. Produced for $12 million and netting almost $235 million (via The Numbers), "American Pie" follows four high school friends as they vow to lose their virginity, and all of the hilarious awkwardness that entails. The humor may be considered juvenile and crude to some, but it's that very fact that catapulted the series into the cultural zeitgeist, and nobody has been able to look at an apple pie the same way since. 
Originally staring Jason Biggs as Jim Levenstein, Thomas Ian Nicholas as Kevin Myers, Eddie Kaye Thomas as Paul Finch, Seann William Scott as Steve Stifler, and Chris Klein as Chris "Oz" Ostreicher, the "American Pie" franchise quickly grew and expanded the story with movies that involve the friends renting a beach house, marriage, college, and even reunions. However, fans of the popular movies are quick to notice that several actors did not return for 2003's "American Wedding," the third film in the series.
Some actors were not invited to appear in American Wedding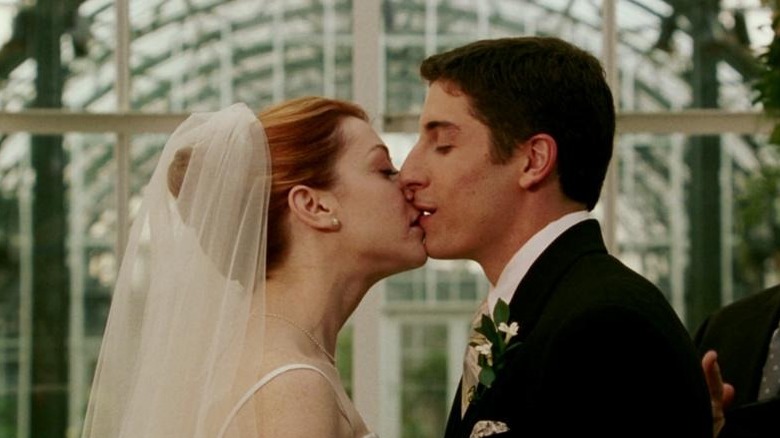 Universal Pictures
"American Wedding" was released on August 1, 2003 and features Jim and band camper Michelle Flaherty (Alyson Hannigan) tying the proverbial knot. Jim's groomsmen in the film are Stifler, Finch, and Kevin, but one childhood friend seems strangely absent, as well as a couple of other important characters. The original "American Pie" characters missing from "American Wedding" are Chris Klein's character Oz, Tara Reid's Vicky, and Mena Suvari's Heather.
Speaking on his character's strange absence in the third film of the franchise, Klein suggested that "a creative decision made way above my pay grade" (via HuffPost) is the reason why Oz isn't included, though Klein's commitment to another film may have had an impact. Oz's exclusion from the story has the side effect of making Suvari's role obsolete, since their characters are a couple in the previous movies. As to the lack of Reid's character, one could assume that since her and Thomas Ian Nicholas' Kevin are no longer dating at the time of "American Wedding," she doesn't really have a reason to appear in the film either. 
Klein, Reid, and Suvari later return to the series in 2012's "American Reunion," completing the original four movie arc of "American Pie," and Oz's absence is only addressed when he offers a half-hearted apology for not attending the wedding. "American Wedding" is currently available for streaming on Amazon Prime, Starz, DirectTV, and AMC.