The Sci-Fi Sports Movie That Ruined Chris Klein's Career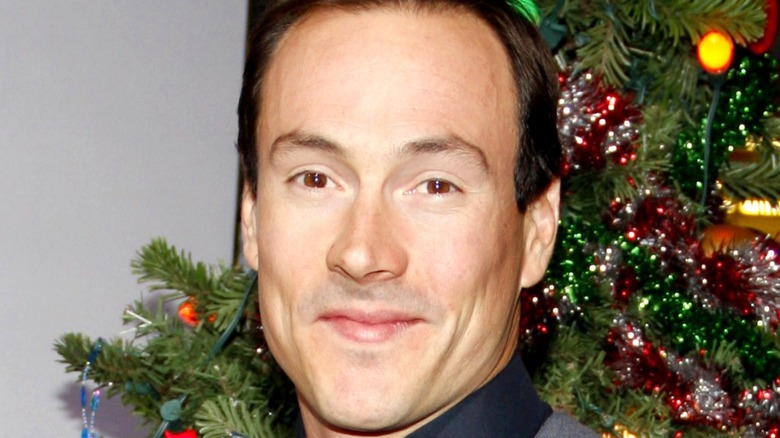 Tinseltown/Shutterstock
Prior to the summer of 1999, it's likely not many people outside of family, friends, and a few casting directors had ever heard the name Chris Klein. But after the one-two punch release of indie darling "Election," and the blockbuster comedy "American Pie," the actor promptly found himself sitting atop the young Hollywood A-list. That was largely due to his rare combination of leading man looks, on-screen charisma, and raw talent, all of which were well on display in his first two films.
That combination had many in showbiz pegging Klein for legit superstardom in the wake of his "American Pie" breakout, with the actor quickly seizing the moment by lining up projects that further showcased his range (i.e. the 2000 drama "Here on Earth" and the 2001 rom-com "Say It Isn't So"). After scoring another hit in the 2001 "American Pie" sequel, Klein had more or less proven himself a proper movie star, and sought to cement that status by fronting the big-budget sci-fi sports thriller "Rollerball." But if you know anything about that 2002 actioner, you know things did not go according to plan. 
Chris Klein's career never fully recovered from the Rollerball debacle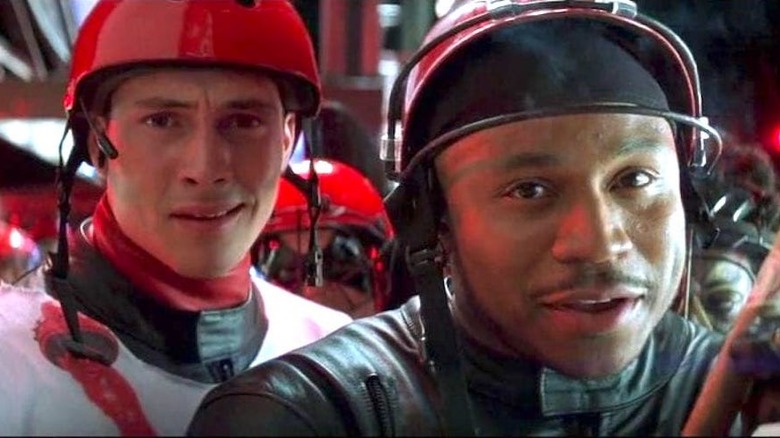 MGM
In fact, not only did "Rollerball" fail to make an action icon of Chris Klein, it pretty much ruined his career just as it was getting started. Unless you've actually seen 2002's "Rollerball," it's difficult to explain just what went wrong with the film. But given its 3% Fresh rating with critics on Rotten Tomatoes, the obvious critical consensus is that not much went right with "Rollerball," which is further backed up by a damning 14% Fresh audience score.
Even still, expectations were high for "Rollerball" heading into production with MGM bosses ponying up a reported $70 million for the film (per Box Office Mojo), itself a remake of a heady 1975 sci-fi classic with James Caan in the lead role. The studio even brought "Die Hard" helmer John McTiernan aboard to direct the project, and surrounded Klein with the talents of Jean Reno, LL Cool J, Rebecca Romijn, and Naveen Andrews.
Unfortunately, no amount of talent or budget could save the film from a hammy, overstuffed screenplay that leaned so far into its silly setup and bordered on unintentional slapstick. For his part, McTiernan clearly focused more on delivering absurdly over-the-top set pieces than guiding his actors through a scripting minefield, with pretty much everyone involved (Klein included) delivering career-worst work. Audiences stayed away in droves when the film premiered, with "Rollerball" grossing just $25 million. Given the movie's titanic failure, Klein went from in-demand leading man to second-tier supporting player almost overnight, and he's never found his way back to the top.