The Iconic Role James Franco Almost Played In That '70s Show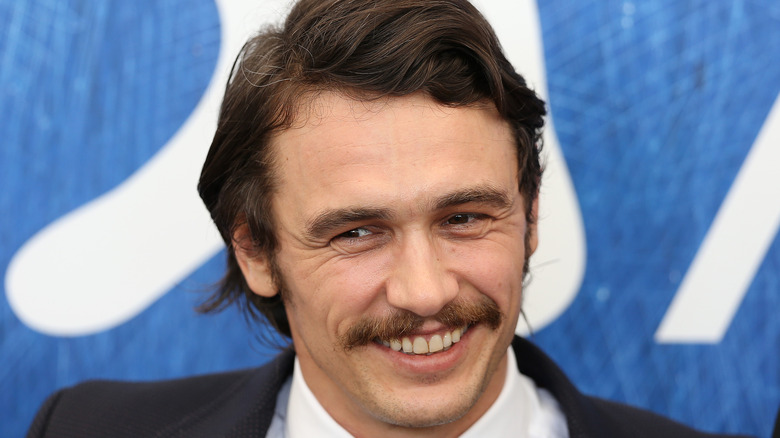 BAKOUNINE/Shutterstock
It's been about two decades since the 1990s at this point, so of course Netflix has decided to make a sequel to "That '70s Show" — the teen sitcom set in the '70s but made in 1998 — that's set just before the turn of the century. With the anticipation for "That '90s Show" building, it's high time to go back to the hilarious mishaps of the basement stoners back when they were teenagers.
Now, it's hard to imagine the characters as anyone but the actors who played them, whether it's Topher Grace (Eric), Ashton Kutcher (Kelso), and Mila Kunis (Jackie), but things could have gone very differently had another now-famous actor landed one of those parts instead. 
However, for an Interview Magazine article back in 2012, the future "Disaster Artist" star and director James Franco interviewed Kunis about her career, and during their conversation, he revealed that he also auditioned for the sitcom — though he obviously didn't get the part. Instead, that loss pivoted his career in a different direction.
Franco seemingly auditioned to be Kelso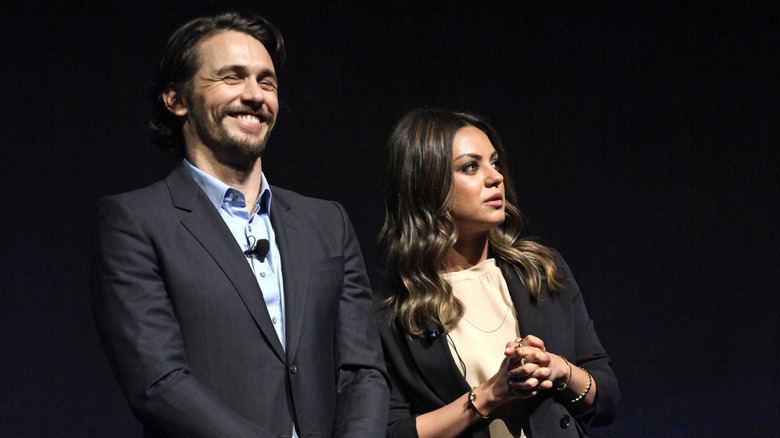 Ryan Miller/Getty Images
While chatting with Mila Kunis, James Franco said he auditioned for "That '70s Show," though he didn't specify as to which character. However, it's easy to guess the part from his memory of the audition: "I think Ashton [Kutcher] was at my audition," he said. "I was in a stairwell with a bunch of dudes." 
Based on this evidence, it seems clear that Franco auditioned for the role of Michael Kelso, the dumb but good-looking member of the group who in the early seasons had a tumultuous relationship with Kunis' character, Jackie. The Kelso role ultimately went to Ashton Kutcher, of course, but since then, Kunis and Franco have worked together on several other projects.
Instead of joining the "That '70s Show" ensemble in 1998, Franco said he got a role on a pilot for a series called "1973" — it would have been a direct competitor for "That '70s Show" if it had gotten picked up for more than the one episode. However, while "1973" went nowhere, it did end up landing Franco a crucial role in his early career: Daniel Desario on the high school comedy-drama "Freaks and Geeks." Luckily for him, the two series had the same casting director. Despite being canceled after just one season, "Freaks and Geeks" made stars out of several of its cast members — for example, Seth Rogen and Jason Segel — and remains a cult classic.