Logan Deleted Scene Mentions Sabretooth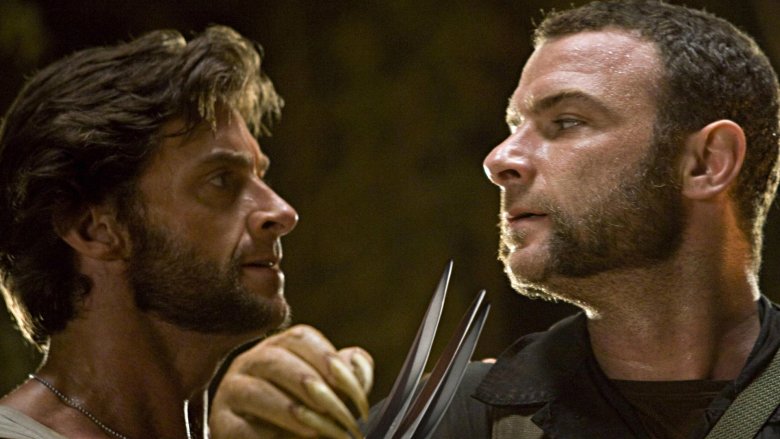 Here's something you can really sink your claws into.
Fans of the X-Men movie series, and of Hugh Jackman's now-iconic portrayal of the mutant Wolverine, have some exciting events to look forward to. Logan, the dark take on the Wolverine narrative directed by James Mangold, is set to return to theaters for a one-night-only black-and-white format showing on Tuesday, May 16. A week following, fans can take the film home on Blu-ray or DVD. These physical copies will, of course, feature tons of deleted scenes—one of which surfaced online ahead of time.
The leaked deleted scene was posted onto the Campeon River YouTube page and is titled "Bobby's Action Figures." Although it has since been removed, it features Logan stars Jackman and Bryant Tardy, who plays Bobby, the child mutant who escaped from Dr. Xander Rice's (Richard E. Grant) experimentation facility. Bobby approaches a sleeping Logan to ask about Victor Creed, better known as Sabretooth. With a Sabretooth action figure in his hand, the young boy questions Wolverine, "Was Sabretooth real? Laura said you said that all the stories in the comic books were lies."
"Not all. Not completely. Sabretooth was real," answers Wolverine. He continues on, recounting the happenings of X-Men Origins: Wolverine, in which Wolverine and Sabretooth were trained to become living weapons. "He was in a program with me. Kind of like what they did to you," Wolverine says.
When Wolverine admits that he did "some mean things" with Sabretooth, Bobby suggests that Wolverine is now doing right by the world, so a balance has been struck. However, the weathered mutant responds, "Kid, I don't know what I'm doing."
Though this deleted scene clearly didn't make the official film cut, X-Men fans will likely get a thrill from simply hearing mention of Sabretooth in Logan. Since Liev Schreiber was unable to reprise his role for the movie, perhaps this subtle nod will suffice.
Logan was released in theaters on March 3, and was met with a wave of critical acclaim. The film also stars Dafne Keen, Patrick Stewart, Boyd Holbrook, and Stephen Merchant. Here's the film's official synopsis:
"In the near future, a weary Logan (Hugh Jackman) cares for an ailing Professor X (Patrick Stewart) at a remote outpost on the Mexican border. His plan to hide from the outside world gets upended when he meets a young mutant (Dafne Keen) who is very much like him. Logan must now protect the girl and battle the dark forces that want to capture her."
There are only a few weeks left until we can pick up a copy of Logan for ourselves, but there's still so much to learn about the movie. Start by checking out the easter eggs in Logan you totally missed.