Johnny Depp Confirmed For King Of The Jungle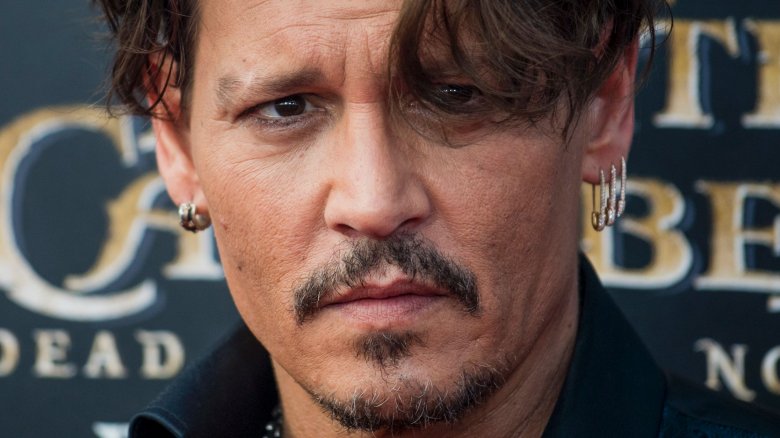 Getty Images
Johnny Depp is set to shift from the swashbuckling Pirates of the Caribbean franchise to a film about computer anti-virus software and possible murder. Deadline confirms that Depp will star in King of the Jungle as tech magnate turned accused killer John McAfee.
Earlier this year, Depp was attached to the intense lead role, but his involvement has now been officially confirmed. King of the Jungle is based off Wired reporter Joshua Davis' 2012 article "John McAfee's Last Stand," which follows the rise and fall of the McAfee Antivirus software creator, John McAfee. McAfee built an enormous fortune with his company and then fled to the Belizean jungle to evade foreign authorities who were hunting him down for the murder of an American expatriate. According to IMR (via Deadline), McAfee's South America base was akin to a "Colonel Kurtz-like compound."
Deadline describes the film as a "darkly comic Apocalypse Now-like tour at [McAfee's] Belize compound, a trip filled with... machine guns, sex and murder." In the film, a Wired investigator (likely the aforementioned Joshua Davis) "accepts what he thinks is a run-of-the-mill assignment to interview McAfee, but once he arrives in Belize, he finds himself pulled into McAfee's escalating paranoia [and] slippery reality" (via Variety).
King of the Jungle comes from Condé Nast Entertainment, Zaftig Films, MadRiver Pictures, and Epic Entertainment, and will be directed by Glenn Ficarra and John Requa (who previously directed the pilot episode of the NBC hit drama This Is Us) of Zaftig films. The pair will also produce.
Scott Alexander and Larry Karaszewski are set to pen the script, and will work alongside producers Dawn Ostroff and Jeremy Steckler of Condé Nast Entertainmen. Zaftig Films' Charlie Gogolak and Epic Entertainment's Joshua Davis. Epic's Joshuah Bearman and MadRiver Pictures' Marc Butan are slated to executive produce.
Details on King of the Jungle end here, so while we wait for more information on a release date and casting announcements, find out why Depp refuses to watch any of his own movies.