The One TV Series David S. Goyer Says He Could Never Hope To Match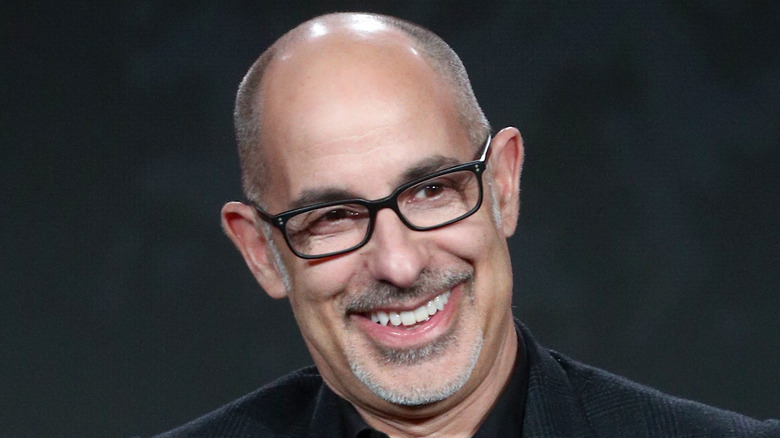 Frederick M. Brown/Getty Images
David S. Goyer is arguably one of the most prolific writers in modern cinema today. He has penned film franchises, including multiple "Blade" movies and Christopher Nolan's "Dark Knight" trilogy. According to his IMDb profile, Goyer has also produced and directed many Hollywood projects, like "Ghost Rider," and even dabbled in the video game business. He is also an avid comic book reader and lover of superheroes, all readily apparent in his work.
Recently, Goyer sat down with Deadline for a special interview while promoting his role on the Apple TV+ series "Foundation." It's a part of the website's "The Film That Lit My Fuse" series, which consists of interviews with famous people in the entertainment industry. In these interviews, artists are asked about how they got started and what motivates them. At one point, the Deadline interviewer asked, "On your way up, what movie or series did you watch that was so good it made you question if you could ever rise to that level?" The "Man of Steel" writer mentioned a few different shows, but one series stood out above the rest.
Goyer believes he could 'never come close' to writing a story like Breaking Bad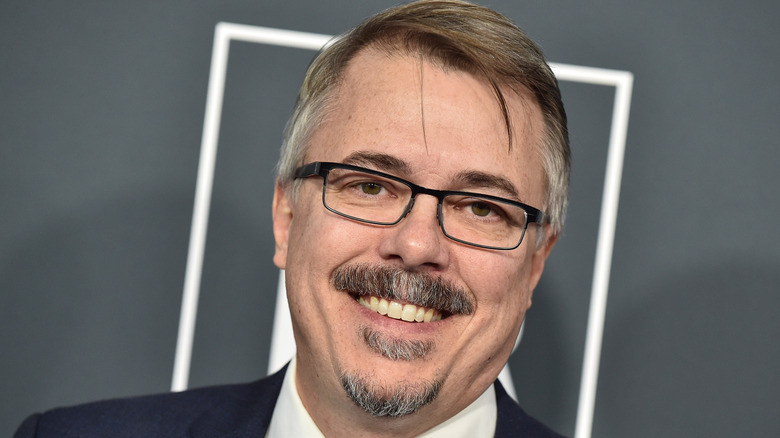 DFree/Shutterstock
David S. Goyer began answering Deadline's question by fawning over some very strong honorable mentions, including hit television shows "Lost" and "Battlestar Galactica." He eventually landed on "Breaking Bad" and, in the same breath, its successful spinoff, "Better Call Saul." He went on to gush over both television shows, describing them as stories he could "never come close to touching the greatness of."
Goyer remarked, "When 'Breaking Bad' was coming out, I just... I certainly thought, 'My God, I could never even come close to touching the greatness of that writing," and went on to say, "I know in the case of 'Breaking Bad' I thought, 'I know I'm never going to attempt a story like that. I'm never going to come close to it.'"
He then spoke about his attempts at "carving out some interesting real estate" in the "Batman" and "Superman" movies that he has worked on in the past. Because of his abundant talent, it probably made some people a little sad to hear him talk about his writing in that way. Granted, Vince Gilligan created a masterpiece when he worked on "Breaking Bad"; many will wholeheartedly agree with Goyer on that point. But, at the same time, it feels like he's selling himself short by implying his work is perhaps of lesser quality. If anything, Goyer's body of work thus far in his decades-long career is proof he's at the same level, talent-wise, as the TV creator he admires so much.