The Real-Life Tragic Story Of This NCIS: LA Star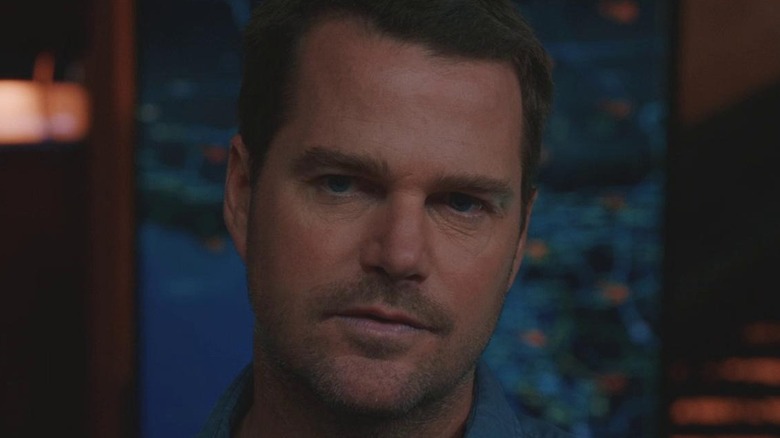 CBS
The CBS series "NCIS" has been a major hit for the channel since it debuted in 2003. While it was a spinoff of the series "JAG," "NCIS" itself proved profitable enough to lead to its own spinoff, titled "NCIS: Los Angeles." The show, which began in 2009, focuses on the Los Angeles division of the Office of Special Projects, a branch of the Naval Criminal Investigative Service, and stars Chris O'Donnell, LL Cool J, Daniela Ruah, and Linda Hunt.
"NCIS: Los Angeles" has, over the course of its 13 seasons, seen a lot of performers come and go, much like its parent show "NCIS" and its fellow spinoff series "NCIS: New Orleans." The reason performers have opted to leave these shows has been varied; some have left due to personal reasons, while others have disagreed with the storytelling choices. Some of the departures, however, have been due to tragic real-life circumstances, as was the case of a particular star who played a beloved character on "NCIS: Los Angeles."
A real-life death led to the character's departure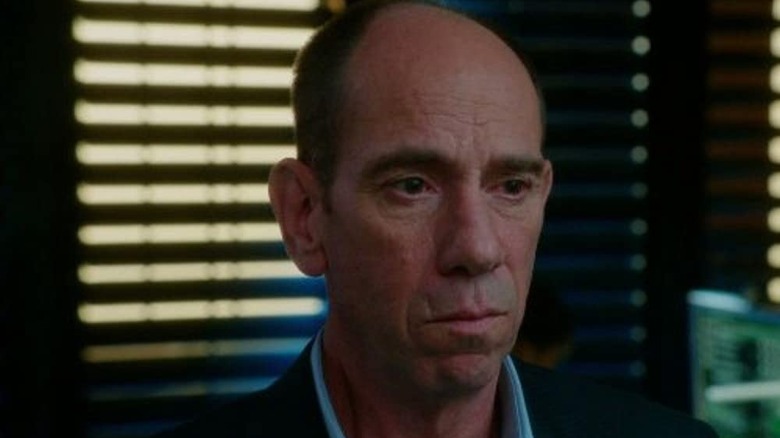 CBS
Miguel Ferrer joined "NCIS: Los Angeles" in 2012, joining the show's 3rd season as Assistant Director Owen Granger, appearing for the first time in the season's 12th episode, titled "The Watchers." He stayed on the show until 2017, eventually departing during Season 8, with his last onscreen appearance being in the 15th episode, "Payback."
Ferrer's departure from the show, however, was not due to how he felt about the role or the series, but rather because he died from throat cancer. Ferrer passed away on January 19, 2017, at the age of 61 (via Variety), and as Chris O'Donnell recalled to CBS, it seemed as if "NCIS: LA" was "kind of keeping him alive for a while there because it gave him something to look forward to." As further quoted by CheatSheet, he added that Ferrer kept showing up to work even if he was having difficulty speaking, and that was something the crew had to find a workaround for.
Also in relation to Ferrer's distinctive voice, "NCIS: LA" executive producer Frank Military referred to it as one of the "beautiful parts of his instrument" on the show. "And that's what was affected," he told CBS. "And even having that hobbled, he just kept fighting on. And it was really hard for him; it was not easy."
While a key part of Ferrer's career, "NCIS: Los Angeles" was far from his only notable role. Ferrer made his acting debut as a guest star on the first season of "Magnum, P.I.," and was also in "Star Trek III: The Search For Spock." However, it was in the 1987 film "Robocop" that Ferrer made his first big impression, playing Bob Morton, an executive at Omni Consumer Products who spearheads the Robocop project, ending up in a power struggle for the company's top position as a result.