The Most Paused Frank Fritz Moment On American Pickers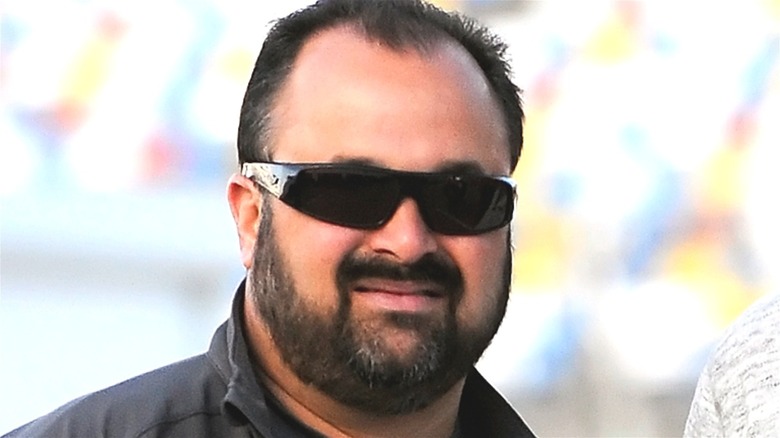 Jared C. Tilton/Getty Images for NASCAR
"American Pickers" found success early on in its History tenure, amassing a strong following shortly after its January 2010 debut. Given its unique premise and a perfect blend of education and entertainment, it's not hard to see why. Week in and week out, the "Pickers" crew have traveled the United States in hopes of finding long-lost pieces of popular culture. Whether it's a rusty old sign, an automobile lodged in a tree, or a simple vending machine, so long as it has value and a good story, it has a shot of joining the extensive Antique Archaeology inventory.
While the intrigue of the items being rediscovered and subsequently purchased are major draws for the "American Pickers" audience, the hosts play just as pivotal a role. First and foremost is Mike Wolfe, who boasts a lifetime of antiquing experience and a wealth of knowledge about the many items he plans to buy. Then there's Danielle Colby, whose friendship with Wolfe and her various connections makes her the perfect person to scope out the best spots to pick. Finally is Frank Fritz, who spent much of the series as Wolfe's right-hand man and brought his own expertise along on their road trips.
Thanks to his presence on "American Pickers," Fritz became a fan-favorite in short order. However, his arguable most paused moment on the series didn't earn such a mantle for the best reasons.
The end of an era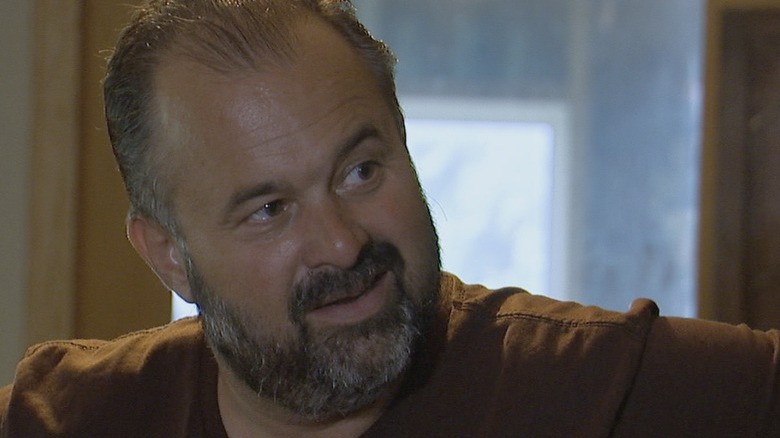 History
Everything was fine on "American Pickers" for its first 20 seasons, but that all changed once Season 21 hit. The episode "Burlesque Queen," though nothing out of the ordinary for the program on its own, soon became one of the most talked-about entries in the "Pickers" catalog. The following installment, "Cruisin'," did not include Frank Fritz in any capacity — a trend that continued without explanation for some time. Eventually, though, word got out that Fritz was fired from the program, making "Burlesque Queen" his unceremonious goodbye from the small screen.
In the weeks following the announcement of Fritz's unexpected departure, things got intense very quickly. Mike Wolfe put out a statement regarding his colleague's firing, prompting Fritz to call him out and drop not-so-subtle hints at a long-brewing feud between them. Danielle Colby also got involved through comments of her own, noting that she stood by Wolfe though wished Fritz the best in the future. At the time of this writing, it's unknown who — if anyone at all — will replace Fritz going forward.
"American Pickers" hasn't been and likely never will be the same now that Frank Fritz is gone. Thankfully, he had a lengthy stint on the show that fans can go back and enjoy for years to come — always pausing on his scenes in "Burlesque Queen" to take in the end of an era.