Is There A New Blue Bloods Episode Tonight? (November 26, 2021)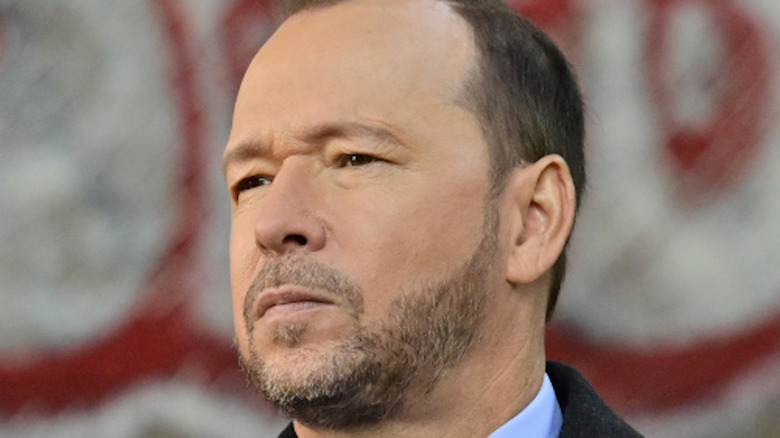 John Paul Filo/CBS
CBS' "Blue Bloods" is a fantastic procedural-style cop drama that follows a family of law-enforcement agents. Set in New York City, "Blue Bloods" follows the Reagan family, comprised of several generations of law enforcement officials, including a police officer, an investigator, an attorney, and the police commissioner for the NYPD (played by Tom Selleck). In Season 12, "Blue Bloods" has seen plenty of drama as fans prepare for the debut of the eighth episode. So far this season, audiences have watched a psychic medium help with a case, witnessed a brawl with the mayor, and followed along as a hit is put on Danny Reagan (Donnie Wahlberg) — and that's just a fraction of what has occurred.
The last episode of "Blue Bloods" aired on November 19. Titled "USA Today" (via IMDb), viewers watched as Danny and Baez (Marisa Ramirez) questioned residents of an insular Vietnamese community after a sandwich shop was ransacked over gambling debts, and Erin (Bridget Moyahan) dealt with a confusing professional obstacle, and Frank (Selleck) added a new member to his team, a police offer named Reddick (Ilfenesh Hadera), after she exhibited stellar work in the field.
Season 12 started on October 1, but now, astute fans are wondering if there will be a new episode on CBS tonight.
Will there be a new episode of Blue Bloods on November 26?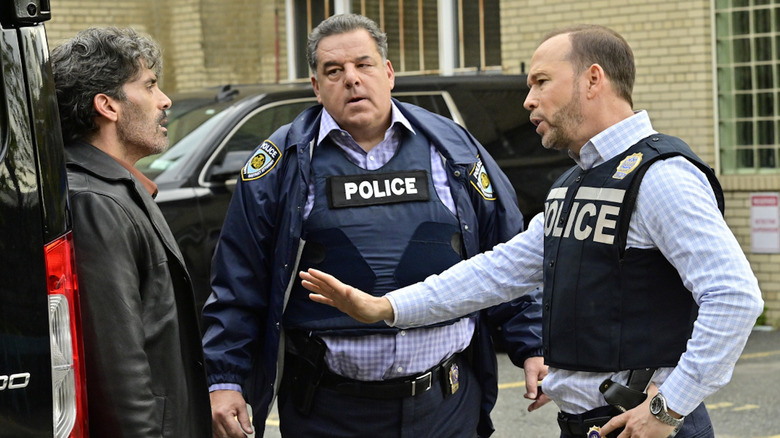 John Paul Filo/CBS
Unfortunately, it looks like we won't be seeing a new episode this week, November 26. According to this week's CBS schedule for Friday, November 26, the network will show a rerun of Season 11, "The New Normal" (via IMDb). The next episode of "Blue Bloods" Season 12, "Reality Check" (via IMDb), will air on December 3. 
The reason we won't be seeing "Blue Bloods" this week is most likely due to the fact that the long-running crime procedural's regular Season 12 time slot occurs one day after Thanksgiving. It's not uncommon for networks to push the premiere of a new episode of an ongoing series around the winter holidays. This is typically done so space can be made in the program to accommodate one-time holiday specials or sporting events. Considering "Blue Bloods" currently has an 89% audience score across all seasons on Rotten Tomatoes, chances are good this one-week delay won't deter them from tuning in during the first week of December to catch up with the Reagans.
"Blue Bloods" airs at 10:00 p.m. ET on CBS. Season 12, Episode 8, "Reality Check," premieres on Friday, December 3.