The Grey's Anatomy Season 8 Episode That Went Too Far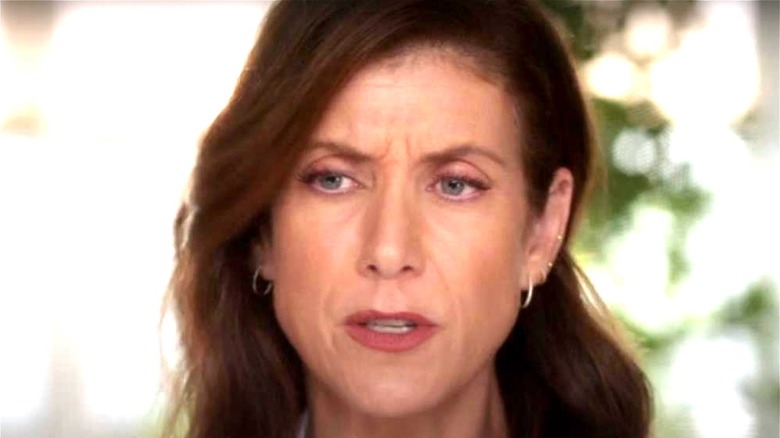 ABC
Just about any kind of tragedy can happen to the doctors and patients of the fictional Grey Sloan Memorial Hospital in "Grey's Anatomy." Shonda Rhimes, the show's creator, and the team of writers certainly get creative with the dramatic events that unfold throughout its 18 seasons. The doctors have to tackle earthquakes, sinkholes, superstorms, an active shooter, and just about every type of vehicle crash you can imagine. The show's dramatic antics even go so far as to have a bomb inside the chest cavity of a patient.
Literally anything can happen in the world of "Grey's Anatomy," and no single character is safe from being killed off. Even Meredith Grey, played by Ellen Pompeo and the show's titular character, faces a life-threatening situation in which she almost drowns after a ferry boat accident. One episode in particular in the show's eighth season, however, really sets in stone for viewers just how fragile the lives of the doctors of "Grey's Anatomy" actually are.
The Season 8 finale's plane crash is hard to watch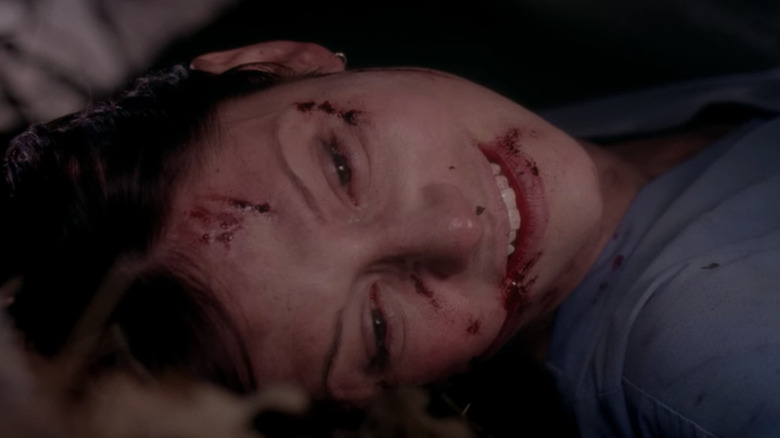 ABC
Out of all of the tragedies that the doctors go through in "Grey's Anatomy," one stands far above the rest, and it's probably the first one that comes to mind for fans: the plane crash in Season 8's season finale. In the episode, titled "Flight," a medical team consisting of Dr. Meredith Grey, Dr. Christina Yang (Sandra Oh), Dr. Derek Shepherd (Patrick Dempsey), Dr. Mark Sloan (Eric Dane), Dr. Lexie Grey (Chyler Leigh), and Dr. Arizona Robbins (Jessica Capshaw) is involved in a deadly plane crash that leaves the doctors — some more than others — physically and mentally scarred forever.
Most of the doctors are injured in some way, but none as much as Lexie, who gets trapped under a large portion of the plane. With such severe injuries, she isn't able to survive for long, and Lexie passes away after Mark confesses his love for her, still holding his hand. Her death traumatizes Mark and Meredith, who isn't even able to say goodbye to the sister she was starting to become so close to. 
For more reasons than just Lexie's death, this episode is pretty tough to watch, with gory injuries and many intensely emotional events occurring. All in all, it certainly shook up viewers for quite some time after it first aired, and Lexie's death still remains one of the saddest of the series.