The Kate Siegel Psychological Thriller Taking Over Netflix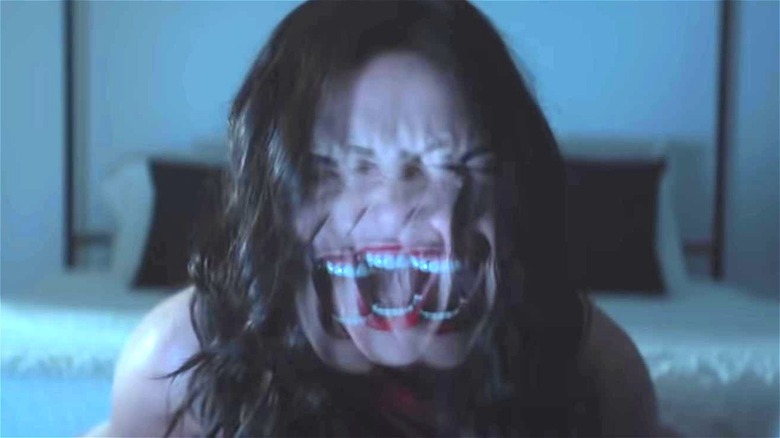 Netflix
Though the real world feels awfully strange and difficult as is, sometimes we still want our brains tormented by cinema. We can't help it — there's something so enjoyable about a good psychological thriller and seeing just how far the human mind can be pushed. Luckily, Netflix is home to plenty such stories, including "The Girl on The Train," "Nocturnal Animals" and "The Woman in the Window." Now, the streaming giant has another terrifying mystery for us to solve.
"Hypnotic" stars Kate Siegel, known for her work in some of Netflix's most unsettling series to date, including "The Haunting of Hill House," "The Haunting of Bly Manor," and "Midnight Mass." Siegel plays Jenn, a woman struggling with anxiety who seeks the help of a psychotherapist recommended by her friend. However, the hypnotherapy performed by her new doctor proves to be far from a solution to her problems, and Jenn soon finds herself unable to determine what's real and what isn't.
Hypnotic is a classic psychological horror film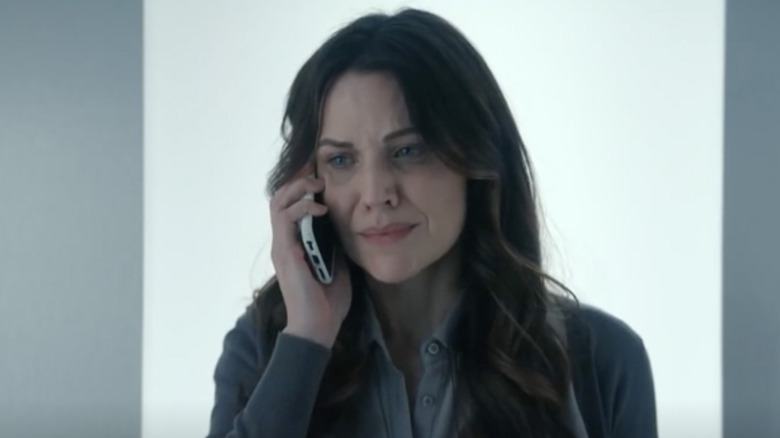 Netflix
"Hypnotic" has quite an impressive cast. Apart from the talents of Kate Siegel, there's Jason O'Mara, who stars as the nefarious psychotherapist Dr. Collin Meade. O'Mara previously starred in "Agents of S.H.I.E.L.D.," The Man in the High Castle," and even voiced Batman in the DC Animated Movie Universe.  Dulé Hill, known for his work on "The West Wing," "Psych," and most recently "The Wonder Years" reboot, plays Detective Wade Rollins whom Jenn enlists to help her uncover the truth about what's happening to her.
While the critical consensus of "Hypnotic" is less than stellar, holding a Rotten Tomatoes critic score of just 50%, it's the kind of campy, made-for-TV-type film that is oftentimes perfect viewing on a cozy fall night. If you love the horror genre, you'll "likely enjoy this one for what it is," as Nick Harley at Den of Geek puts it. G. Allen Johnson of the San Francisco Chronicle also remarks that the "usual horror cliches" seen in "Hypnotic" are "elevated by strong acting, no-nonsense direction and a couple of neat twists."
"Hypnotic" may not be world-shattering viewing, but if you're a fan of psychological thrillers, it's definitely worth a watch.