The Big Bang Theory Boss Explains What's Next For Sheldon And Amy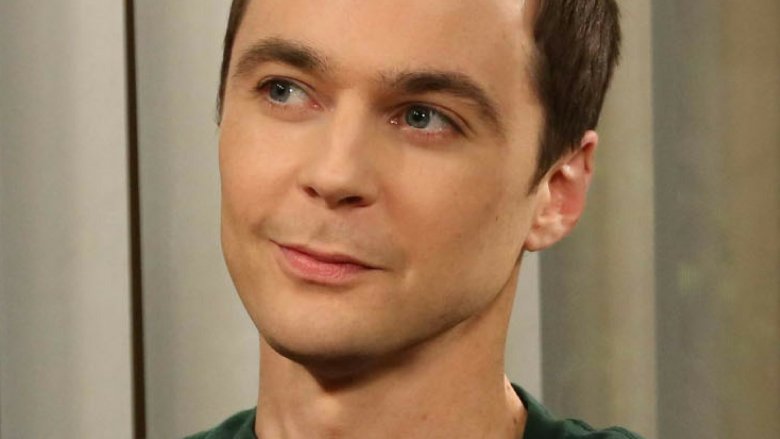 Warning: this article contains spoilers for the season 10 finale of The Big Bang Theory.
Will Sheldon Cooper be walking down the aisle next season on The Big Bang Theory? Fans are still buzzing about the cliffhanger at the end of the season 10 finale, which saw Sheldon (Jim Parsons) flying to New Jersey to propose to Amy (Mayim Bialik) after rebuffing the advances of Dr. Ramona Nowitzki (Riki Lindhome). While executive producer Steve Molaro didn't reveal Amy's answer to the all-important question in a recent interview with Entertainment Weekly, he did explain why the writers decided to go for the big moment now and what we can expect from the future of the long-running comedy.
The proposal is a long time coming in the pair's slow moving relationship, and Molaro says that it was both exciting and nerve-wracking to write in a moment so big. "Anytime we have that feeling in the writers' room of, 'Should we really be doing this?' that tends to be a good sign, because it means it matters to us, and hopefully it'll matter to people watching," he said. "That's what keeps the show exciting."
There should be lots of excitement in the future of the show, as Molaro says Amy is still pondering what to do. "She was sitting there in her robe on her laptop and there was a knock at the door, so I don't think she knows what's going on," he said. "She knows there was another woman floating around and she was mad about it, that's about it." On the flip side, Sheldon's motivations are also still up in the air, with the character still reeling during the proposal from Romona's kiss. The EP says it's hard to tell if Sheldon is ready or not, although he does say that the kiss "clearly had something to do" with his decision that the time was now to propose. "It certainly helped him realize that all his friends were right about Romona's intentions," he said.
Even if Amy does say yes, don't necessarily expect wedding bells (or even wedding planning) to dominate next season. The writers will likely develop it in a way that feels natural to the characters, meaning that it will likely move slowly just as the rest of their relationship has. "I think when things go slow with them, it doesn't feel artificial or weird, it feels very much in line with Sheldon's resistance to change, but you also look back at how far they've come," Molaro said.
Molaro is still planning out exactly what will happen when the show returns for season 11, but he has been kicking around a lot of ideas– including not having the rest of the gang be aware of the proposal right away. "Who knows how it's going to play out?" he teased. "It could go so many different ways." No matter what, though, Molaro promises that the next season will pick up at an "explosive point" in the series, which is sure to be exciting for the show's fans.
While we wait for The Big Bang Theory to return for season 11, read up on the show's untold truth.