Brian Tee Is Coming Back To Chicago Med Sooner Than You Think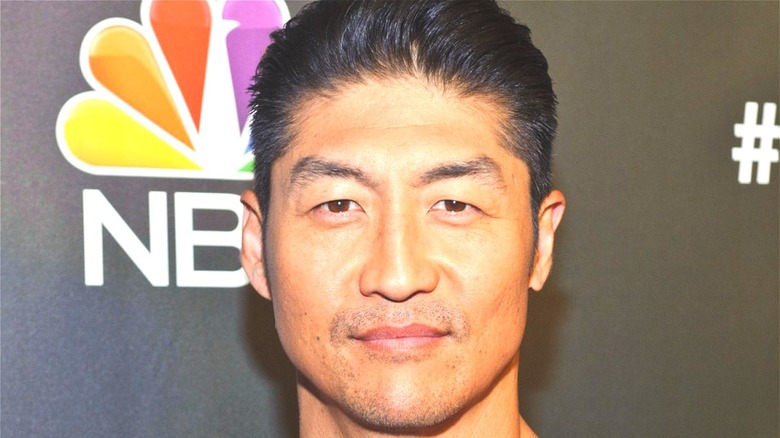 Timothy Hiatt/Getty Images
The sad truth of long-running television shows is that some of the best characters sometimes come and go. Whether they're written off to add some drama and shock value to the proceedings, or the actors just want to try something new, successful television shows are unpredictable beasts. Regardless of the creators' reasoning for chopping major characters, however, their absence is dearly felt by fans.
That's certainly been the attitude during Brian Tee's hiatus from "Chicago Med," the successful NBC medical drama that follows a group of doctors, nurses, and surgeons in the Emergency Department of a fictional Chicago-based hospital. Some viewers speculated that the actor, who plays Dr. Ethan Choi in the series, was gone for good after his character was shot at the end of Season 6. However, the Season 7 premiere revealed that Choi was recuperating at another medical facility, leaving the door open to an epic comeback down the line.
Fortunately for fans of "Chicago Med," Brian Tee is indeed returning to the hospital — and it's happening sooner rather than later.
Brian Tee is featured in new Chicago Med teaser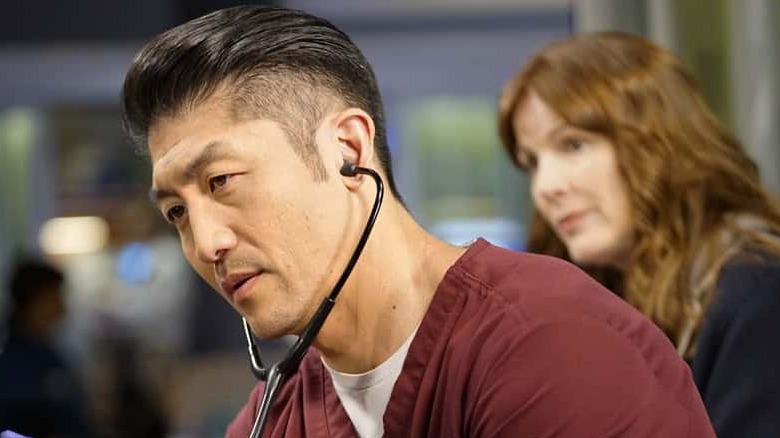 NBC
Dr. Ethan Choi is alive and well, and he looks ready to get back to work. A teaser for the upcoming episode "A Square Peg in a Round Hole," which is available to view here, features the doctor back among his colleagues, sharing hugs and fond greetings. While he does look happy to be back among the staff, it remains to be seen how he'll respond to the horrifying incident from which he just recovered. 
It's great to see Brian Tee back in the fold, though it's worth noting that the actor is in high demand and could possibly take more vacations from "Chicago Med" if meaty, high-profile opportunities keep finding their way to him. As Deadline points out, the most likely reason for his hiatus was due to the filming of "Expats," an upcoming Amazon series in which he'll star alongside Nicole Kidman. That being said, Tee has been billed as a regular cast member for Season 7, so Dr. Choi fans can look forward to seeing their man in action for a while.