Alyssa Milano Clears The Air Over Longstanding Feud With Shannon Doherty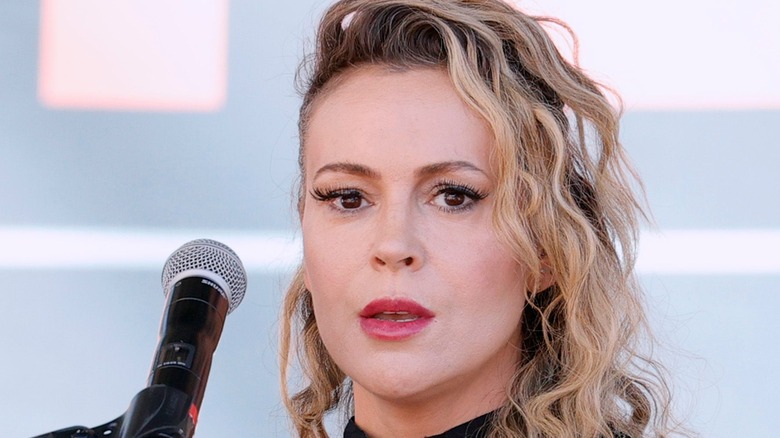 Amy Sussman/Getty Images
Once upon a time, Alyssa Milano and Shannon Doherty worked together on the WB series "Charmed," about three sisters who one day discover that their combined "Power of Three" makes them the most powerful witches in the world. Naturally, power-hungry entities started coming after them and their magic, wanting a piece of that pie for themselves. The show was a sometimes-humorous, sometimes-intense chronicle of what the three sisters went through to stay alive and keep their powers from those who would misuse them. Milano and Doherty played Halliwell sisters Phoebe and Prue on the show, respectively.
Behind the scenes, however, it wasn't exactly the Sisterhood of the Traveling Pentagrams that was portrayed on the show. Rumors started going around claiming that the two women fought like real sisters, without any underlying love. According to E! News, there were days when the actors refused to speak to each other, and the studio even brought in a mediator to help smooth things over. Sadly, it didn't work, and Doherty exited the show at the end of Season 3 and was replaced by Rose McGowan. So where do the two women stand now? You may be surprised to find out how their opinions of one another have changed in recent years.
Milano reports that the two are now "cordial" with one another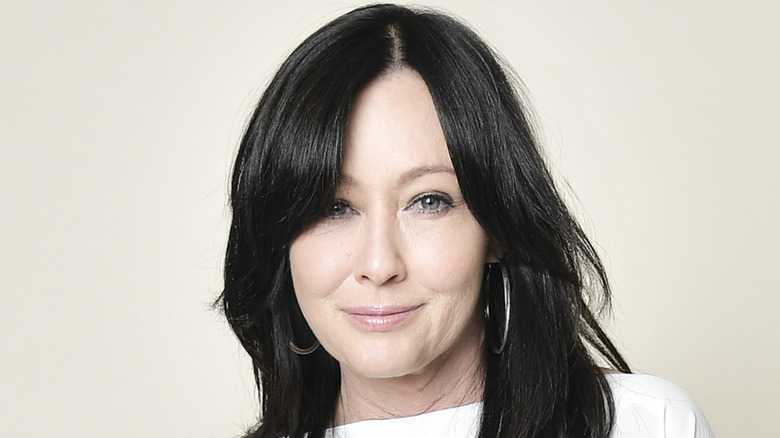 Neilson Barnard/Getty Images
In an interview with Entertainment Tonight, Alyssa Milano describes her relationship with Shannon Doherty as "cordial" and has also taken responsibility for the part she says she played in their feud. "I think a lot of our struggle came from feeling that I was in competition rather than it being that sisterhood that the show was so much about. And I have some guilt about my part in that."
Part of the reason that things have calmed down between the two has to do with Doherty's fight with breast cancer. She was diagnosed in 2015, experienced a remission in 2017, and as of 2019, was confirmed to be in Stage 4 of the disease. Sadly, her doctors don't believe she will ever be without cancer again (via Variety). Doherty's diagnosis inspired Milano to contact her former castmate in hopes of burying the hatchet. She "reached out to [Doherty]" once she learned of her diagnosis, and still sends her direct messages via social media "every couple of months just to check in." 
Sure, they may not be the best of friends, but it's good that their rivalry eventually came to an amicable end.