The Underrated Vince Vaughn Comedy You Can Find On Hulu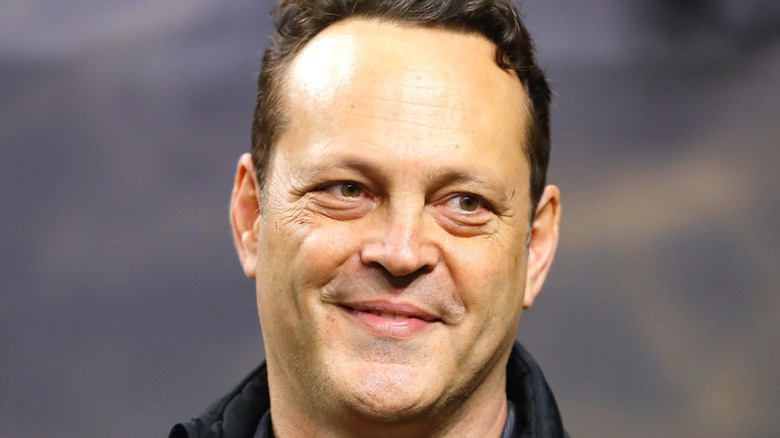 Kevin C. Cox/Getty
There's something simultaneously fun and cathartic about watching a high school movie. It can feel like a way to relive the glory days of your youth, or maybe, experience a version of them you never got to have in real life. Whether you were a wallflower, a jock, or a class clown in your own high school, we can all remember just how eye-opening that period of time could be. Plenty of classic teen films also explore the highs and lows of growing up, from living with a huge crush, taking the first sip of a beer at a party, dealing with bullies, and finding friends. While popular teen-focused flicks like "The Breakfast Club," "Mean Girls," and "10 Things I Hate About You" deal with these issues, there is one lesser-known film that also delves into these same areas but takes an especially close look at what happens when teens go wild.
2020's "The Binge" (via IMDb) sounds like a parody of "The Purge" movie series in both its premise and its title. The Hulu movie follows a similar concept that is at the core of the Blumhouse franchise. Set in a future America where all alcohol and drugs are illegal, there is one day each year where there are no restrictions around drinking and drug use whatsoever. This hallowed time is called "Binge Day." This Hulu original film is reminiscent of other classic teen films, with one hilarious veteran actor leading the show.
The Binge is the ultimate high school party movie
Vince Vaughn is one of the stars of Hulu's "The Binge." Per the movie's IMDb profile, the comedic actor plays Principal Carlsen. As teased in the trailer for the comedy (via YouTube), Principal Carlsen is a stern educator who warns his students about the dangers of participating in the 24-hour bonanza. However, determined not to make the most of their senior year, best friends Griffin (Skyler Gisondo), Hags (Dexter Darden), and Andrew (Eduardo Franco) decide to join the party anyway. What follows is a zany night of friendship, crushes, girls, and much more. In the spirit of teen classics like "Superbad" and "Ferris Bueller's Day Off," the trio of teens spend the night evading a controlling authority figure: Principal Carlsen.
If you've ever wished you could relive your favorite teenage party, or you're missing your high school buddies, or you just love watching the world burn in a hilarious dystopian parody, you can't go wrong with "The Binge." Stream the comedy right now on Hulu.