NCIS: How DiNozzo Foreshadowed This Crossover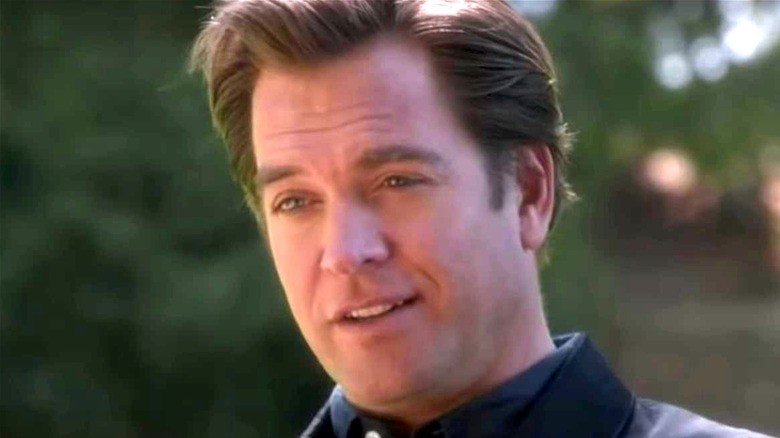 CBS
There's just something fun about a television crossover. Whether it's "The Jetsons Meet The Flintstones," "Full House" crossing over with "Family Matters," or "Scooby-Doo" meets "Supernatural," the notion of taking one beloved franchise and its characters and having them meet others from another series is an exhilarating adventure. With both "NCIS: Los Angeles" and "Hawaii Five-0" on the same network, the idea to cross over the franchises and have a two-part adventure in each other's respective regions was too good to pass up. The first part ("Pa Make Loa") was "Hawaii Five-0's" contribution, in which NCIS Special Agents Sam Hanna (LL Cool J) and Grisha Callen (Chris O'Donnell) team up with the Five-0 to find a suspect. Part Two ("Touch Of Death") was the contribution from "NCIS: Los Angeles," as Hanna and Callen are called back to L.A. to deal with a potential smallpox outbreak. Five-0 task force members Detective Danny "Danno" Williams (Scott Caan) and Chin Ho Kelly (Daniel Dae Kim) accompany them to assist.
It's a thrilling pair of episodes, definitely, but the crossover was seemingly foretold by "NCIS" Special Agent Tony DiNozzo (Michael Weatherly) nearly a year before "Hawaii Five-0's" debut. How exactly did DiNozzo predict the future? Let's have a look and find out.
Hawaii Five-0 was retconned into NCIS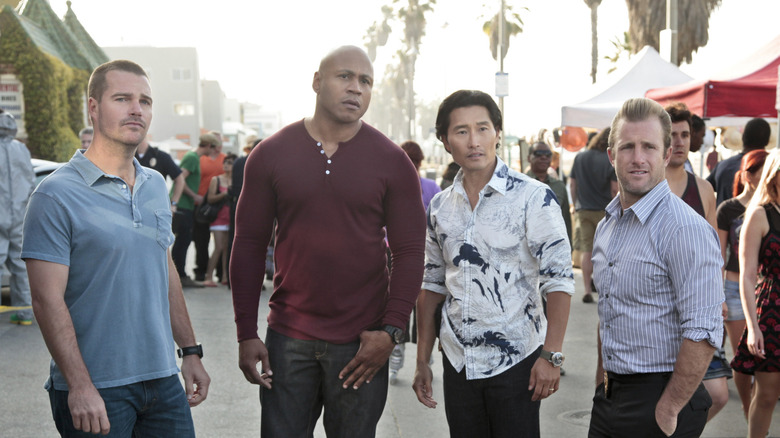 CBS
In the "NCIS" Season 7 episode "Power Down," an explosion leaves the city without power, and the team resorts to old-school methods to track down a criminal. Naturally, the group brings the culprit to justice, and as DiNozzo is about to take the suspect into custody, Gibbs (Mark Harmon) says, "Book 'em Danno-zo." Smiling, DiNozzo replies, "Nice Hawaii Five-O reference, boss." The moment is a fun one, but also slightly paradoxical as it references not only the original "Hawaii Five-O" (the reboot would replace the O with a 0) television series which ran from 1965-1980 (via IMDb), but also the character of Detective Danny "Danno" Williams as well given Gibbs' comment.
"Power Down" first appeared on television in November of 2009, which was also before the launch of the "Hawaii Five-0" 2010 reboot in September of that year, which would feature the return of "Danno" Williams as a character. It's a fun little coincide that fans of both series can enjoy during a re-watch.