The Part Of Lucifer's Rory That Even Her Haters Can't Help But Love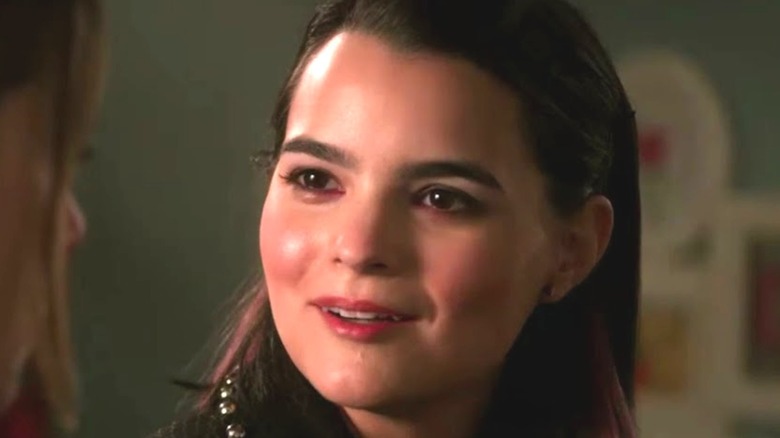 Netflix
In the sixth and final season of "Lucifer," the eponymous ruler of Hell (Tom Ellis) has a great deal on his mind — chiefly his ascension to Godhood. Deciding to put off his heavenly responsibilities, he soon finds himself contending with a rogue angel on a mission named Rory (Brianna Hildebrand). Rory comes from the future with a singular goal in mind. She wants to kill Lucifer for something he hasn't done yet. That something turns out to be abandoning young Rory and her mother, Detective Chloe Decker (Lauren German), in the future. Rory, it turns out, is Lucifer and Chloe's daughter. Throughout the season, the pair gradually become closer as Rory and her parents uncover why Lucifer left them.
Rory sports dark attire and has impressive crimson wings that are complete with razor-sharp feathers. Her appearance on "Lucifer" definitely shook up the status quo of the show's final season and provided a glimpse of a future that neither Lucifer nor Chloe could have foreseen. Her presence made an impact on the show, but how did the fans react to Rory? If nothing else, we can say with certainty that she left a striking visual impression with fans.
Rory's wings are stunning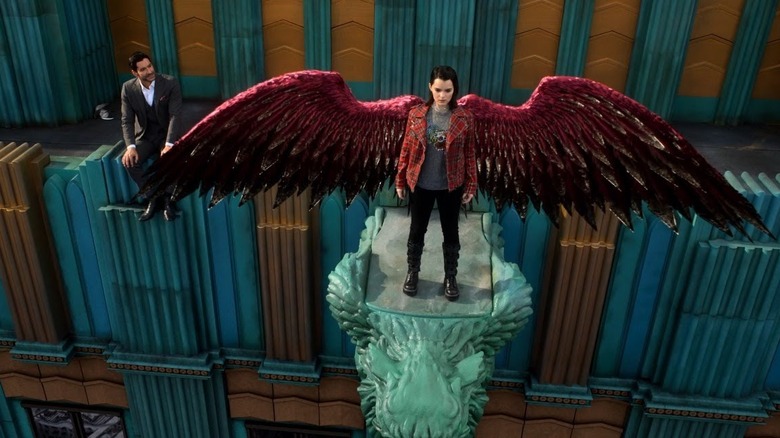 Netflix
In a recent Reddit post, a u/cpt-mc-wankfist asked "Lucifer" fans what they thought of Rory's wings. Redditor u/mrSeven3Two wrote, "Wings are cool. Character and storyline sucked." Others, like user u/aubrickbricklemeyer had a more mixed reaction, adding, "I liked her, just wasn't a huge fan of the time travel plot line. Her wings, on the other hand, were amazing and absolutely beautiful. Super well done." But others quite liked Rory as a character, such as u/iloveeatpizzatoo, who wrote, "I thought she was a nice surprise. Awesome as a punk angel. Loved her in Deadpool, so a nice crossover."
Opinion over the character remained split, but the wings continued to be a crowd-pleaser. Redditor u/AnSteall noted, "I absolutely loved her wings! Unlike all the angels we know, she was not created and came off the same treadmill of ideas. She was her own person with her own story and her own unique look. Good for her!" Additionally, u/CinnamonGirl94 was far less charitable, saying, "I found her annoying and didn't like her storyline at all. It was obvious they ran out of ideas and wanted to get the show finished."
For each critique of the character, there was at least one supportive statement, especially regarding her wingspan. As Redditor u/burnedisc wrote, "I think she's wonderful. Has feelings, doesn't overdo the punk/emo thing, tries to communicate her needs and boundaries and feelings, looks dope with those wings, has amazing fashion, has great sass. really well acted and written (I'm deciding to roll with the time travel lol)." u/Hvit-Ulfr agreed, saying, "I liked the whole thing tbh. Her wings were a really cool choice." If there's one thing "Lucifer" can agree on, it's that Rory's wings were really spectacular.