The Shocking Reason Harvey Weinstein Cut Good Will Hunting's Theatrical Run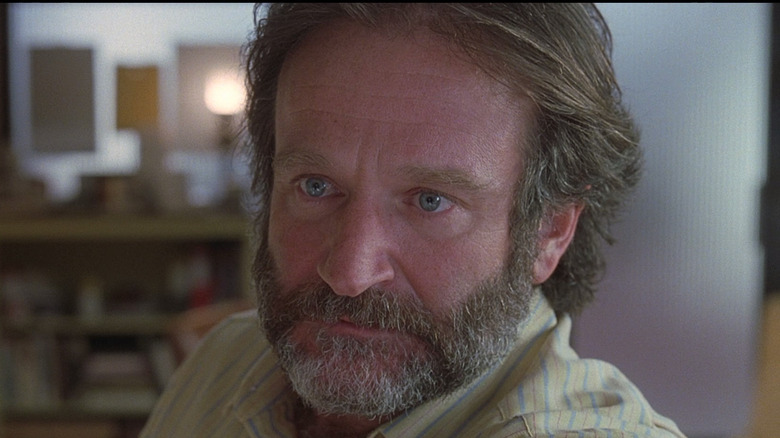 Miramax
Late actor and comedian Robin Williams had a huge career, filled with a wide array of memorable roles. Choosing the most notable role among these films seems like a near impossible task, but "Good Will Hunting" would have to be included in any conversation related to this subject. Not only was the film praised at the time of its release, garnering an incredible 98% on Rotten Tomatoes, but Williams took home the Best Supporting Actor trophy at the 70th Academy Awards ceremony thanks to his staggering performance. While this was the fourth nomination for him as an actor, it ended up being his first and only win.
"Good Will Hunting" was also wildly successful at the box office, grossing $225 million on a budget of merely $10 million (per The Numbers). By all accounts, the movie was a runaway success for Miramax Studios and its former head Harvey Weinstein. However, according to some new information revealed in Kevin Smith's latest book, "Kevin Smith's Secret Stash," there's a big reason that the film wasn't even more successful, and he places the blame at Weinstein's feet.
Weinstein cut Good Will Hunting's theatrical release to take money out of Robin Williams' pocket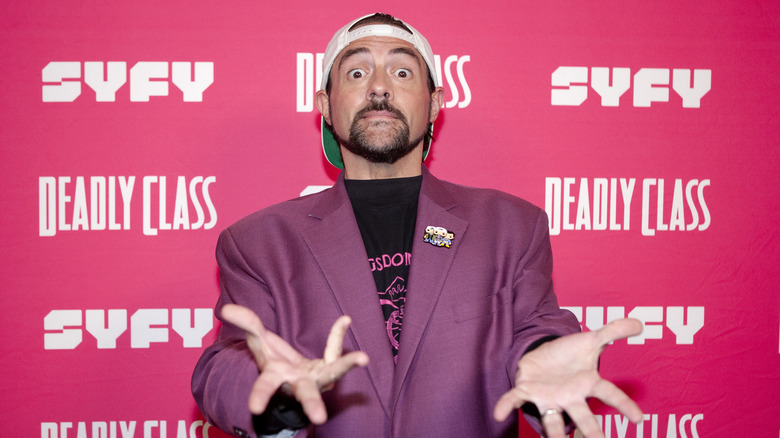 Paul Butterfield/Getty Images
Detailed in his new book, "Kevin Smith's Secret Stash," and confirmed in a recent interview with The Daily Beast, Kevin Smith said that the reason that "Good Will Hunting" wasn't in theaters even longer is because of a back-end deal with Robin Williams that would have netted the actor a large percentage of the box office take after it crossed the $100 million mark. Weinstein wanted to avoid giving Williams any extra cash, so he pulled the film from theaters early, despite strong reviews and Oscar buzz. Williams' back-end deal apparently didn't extend to home video sales, so Weinstein rushed the movie out of theaters to take advantage of his larger piece of that second pie.
Elaborating on this in the interview, Smith said, "From what I remember, Robin's split would be even greater and he'd get a bigger percentage if it crossed $100 million, so every dollar the movie made at the theatrical box office would have to be split — I'm not sure if it was a 50/50 split — with Robin Williams."
Smith, who served as a co-executive producer on "Good Will Hunting," said that this was driven by nothing but greed. While this is only Smith's side of events, if it is true, then it sounds as if "Good Will Hunting" could have enjoyed even more success at the worldwide box office than it did, and it could have meant an even bigger payday for Williams.