The Surprising Movie Robin Williams Called His Best Film Role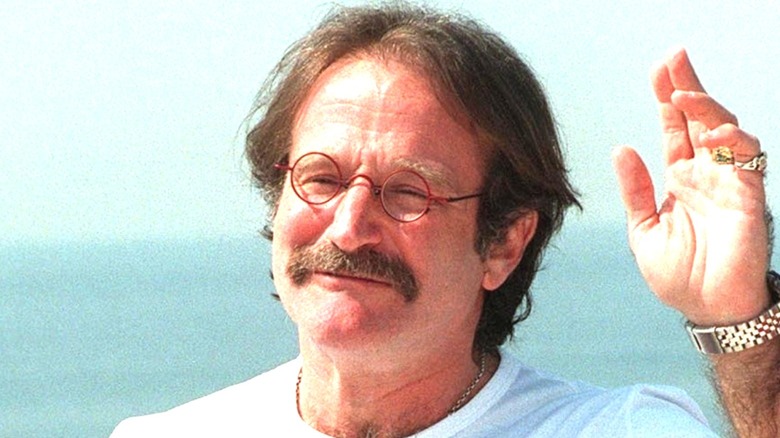 Shutterstock
The late Robin Williams will long be remembered as one of the greatest and most beloved actors of all time. He is best known for his comedic work in films like "Mrs. Doubtfire," "Popeye," and "Good Morning, Vietnam." He set the standard for utilizing improvisations, imitations, and hilarious costumes to get a laugh out of viewers. Aside from his well-known comedy stints, he proved he could transcend genres with his roles in dramas like "Good Will Hunting" and "Patch Adams." His iconic vocal work as the Genie in "Aladdin" proved that even without his goofy on-screen antics, he could get a laugh by simply using his voice. And not to mention his extensive accolades including an Academy Award, six Golden Globes, two Primetime Emmys, five Grammys, and more. 
Williams tragically died by suicide in 2014 at the age of 63, breaking the hearts of so many fans who he made laugh for decades. An autopsy revealed he had been suffering from Lewy body dementia, but he had kept his struggles hidden from the public. His extensive list of film and TV roles will be remembered for decades to come. And despite his death, he will always come alive whenever fans watch one of his performances. And while Williams' fans likely each have their own personal favorites, the actor shared the surprising role that was his favorite to portray. 
Robin Williams' favorite role wasn't in a comedy film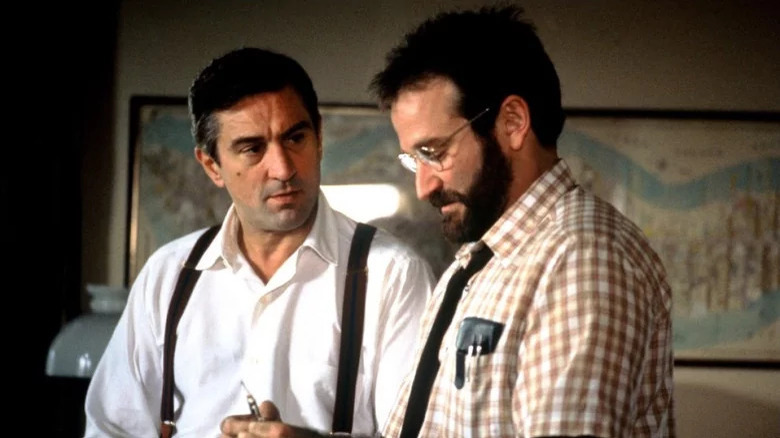 Columbia Pictures
Before Williams died in 2014, he was the subject of a Reddit AMA ("It's time for a convoluted stream of consciousness") to answer questions from fans. Surprisingly, his favorite film was not one of his extensive comedy roles or his Oscar-winning performance in "Good Will Hunting." According to the actor, his favorite was his portrayal of Dr. Malcolm Sayer in "Awakenings," the 1990 film also starring Robert de Niro. 
The film, directed by Penny Marshall, was based on Dr. Oliver Sacks' 1973 memoir of the same name. The film told the fictional story of a neurologist who discovers the benefits of a mysterious drug that "awakens" catatonic patients. According to the Reddit AMA, Williams called the role a "gift" not only because he got to meet Sachs, but also his ability to be able to "explore the human brain from the inside out." He credits the role with igniting his "fascination with human behavior." Considering the conversation Williams' death sparked surrounding mental health, it says a lot that he picked his "Awakenings" role as his favorite of all time.