The Best Fall TV Shows You Haven't Heard Of Yet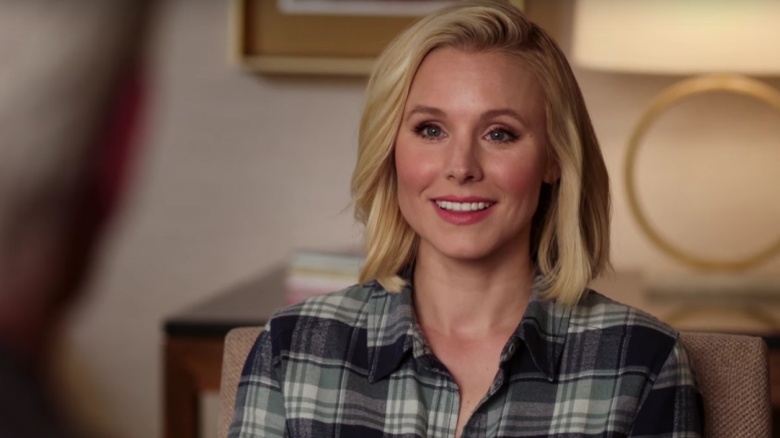 The fall TV season is still a few months away, but fans are already buzzing about a number of shows that could be instant classics. Which ones deserve your attention? Here's a quick rundown of the new shows we think everyone will be watching and talking about come fall.
This Is Us
At first glance, NBC's new dramedy This Is Us may sound like just another network gimmick: it basically revolves around a bunch of characters who share the same birthday. But beneath the surface lies a show with so much potential, it may wind up being the fall season's most talked-about debut. For starters, it boasts an impressive cast ranging from veteran TV actors to up-and-coming stars and '90s pop stars; Milo Ventimiglia, Christopher K. Brown and Mandy Moore make up just some of the show's impressive ensemble. It's also backed by the writer and directors of Crazy, Stupid, Love. If that's not enough to get you excited, try watching the show's trailer, which is jam-packed with enough emotional moments to make you cry. Consider our DVRs set to record.
Son of Zorn
Of all the shows debuting this fall, Fox's Son of Zorn may be the most high-concept. Part live-action, part-animation, the comedy revolves around the heroic warrior Zorn (voiced by Jason Sudekis) who has a tough time reconnecting with his family (which includes Cheryl Hines of Curb Your Enthusiasm as his ex-wife) and maintaining an everyday job after returning to Earth for the first time in 10 years.
Admittedly, the quick trailer is a little jarring to watch; can audiences really take seriously one animated character interacting in a live-action world? Still, given the talent involved, if the show can make it work, it may give Fox's Sunday-night comedy block the jolt of energy it's desperately needed in recent years.
The Good Place
Kristen Bell makes a return to the small screen in this delightful-sounding comedy about a not-exactly-nice woman who's accidentally sent to "The Good Place" after an accident cuts her life short.
The show's quirky premise and charming trailer already feels reminiscent of some of the great TV comedies of the last decade—among them 30 Rock and Pushing Daisies—which is more than enough to make us want to tune in. It's also from the creators of Parks and Recreation and Brooklyn Nine-Nine, which immediately upgrades the show from "okay, I'll watch the pilot" territory to "I'm totally watching this every week." Oh, and did we mention it stars Kristen Bell? As any fan of Veronica Mars will tell you, she's enough reason to watch just about anything.
No Tomorrow
Although the CW draws a minuscule audience, in the last few years the network has developed a knack for finding talented female comedians and turning them into Golden Globe-winning superstars. Just ask Gina Rodriguez, who's earned critical claim and awards for Jane the Virgin, or the ever-charming Rachel Bloom of Crazy Ex-Girlfriend.
This fall, the network is hoping to achieve similar results with Tori Anderson, who stars in the much-anticipated comedy No Tomorrow, about a woman who falls for a hunky dude who thinks the apocalypse is coming. Sure, the trailer may fall into rom-com territory at times; that karaoke scene has already been done by My Best Friend's Wedding. But if Anderson can be this charming and sympathetic in a five-minute preview, just imagine what she might do in a season-long arc. In fact, we'd totally like to find out.
Speechless
The mere sight of Minnie Driver trying to make another go at network comedy so soon after About a Boy got canceled may seem a little sad at first. But ABC's Speechless intrigues us on number of levels. For one thing, it deals with cerebral palsy—Driver's character's son suffers from the disorder—which is rarely covered on network television. For another, Speechless comes from the creators of Fresh Off the Boat, one of the most unique and refreshing comedies in recent memory. Combine that with Driver, who remains a solid, dependable actress despite her career ups and downs, and Speechless could wind up being the year's most emotional new show.
Timeless
Much like This Is Us, NBC's Timeless—about a team of experts hunting down a time-traveling criminal—enters the fall season high on gimmick. But of all the trailers released thus far, this one piqued our interest the most. The reason: despite the show's serious premise, its two-minute trailer was filled with one unexpectedly funny joke after the next. Adding more promise to the mix is the show's cast; the chemistry between stars Abigail Spencer, Malcolm Barrett and Matt Lanter is already on point, and could keep the show afloat if the premise ever runs dry. Sign us up.
American Housewife
Fresh off her successful run on Mike & Molly, the hilarious Katy Mixon steps into the lead on ABC's new comedy American Housewife—which, thank goodness, is not a Desperate Housewives spinoff. At the very least, American Housewife is sure to be a showcase for Mixon's great comedic timing, which TV fans have been craving more of since Eastbound & Down went off the air.
Admittedly, there are a few warning signs in the trailer; already, the show seems hell-bent on poking fun at Mixon's character's size, even though she is by no means overweight. Here's hoping that's just a quirk in the pilot that fades out over time. Otherwise, audiences may do the same.