What Is Former AHS Ensemble Actor Matt Bomer Doing Now?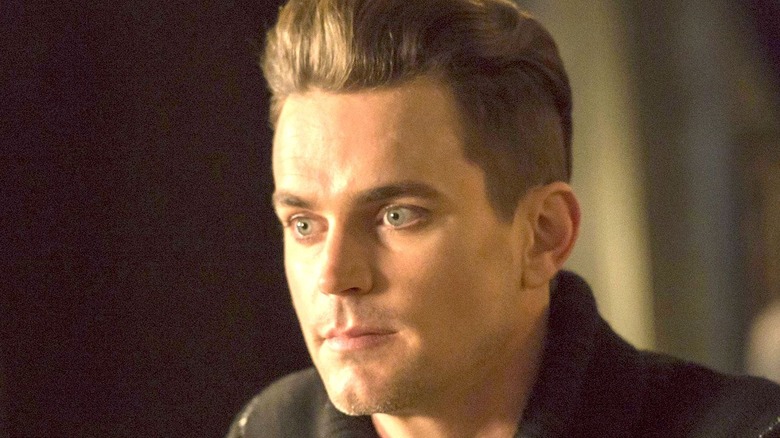 FX
Actor Matt Bomer made his "American Horror Story" debut in Season 4, "Freak Show," playing Andy, the doomed object of Michael Chiklis' Dell Toledo's affection in Episode 5. Before his one-off appearance in "Freak Show," Bomer acted in two other Ryan Murphy projects, "The New Normal" and "Glee," receiving an Emmy nomination for Outstanding Supporting Actor in a Miniseries or a Movie for his role as Felix Turner in the former, which chronicles the AIDS crisis in New York City in the early 1980s (IMDb).
Even before he started collaborating with Murphy, Bomer was already an established TV presence. From 2009 to 2014, he starred as Neal Caffrey in the USA series "White Collar." His other credits include "Guiding Light," "Tru Calling," and "Chuck" (all credited as Matthew Bomer). Bomer also appeared opposite Channing Tatum in 2015's "Magic Mike XXL." 
The popular actor returned to the "AHS" Universe for the fifth installment of the anthology horror series, "Hotel," in which Bomer plays Donovan: a drug addict brought back to life by Lady Gaga's character The Countess. Their eternal love affair is cut short by the Countess' wandering eye, and by the end of the season Donovan's plans for revenge leave him dead but free from the Hotel Cortez. So far, "Hotel" is Bomer's first and only time as a series regular on "American Horror Story." So what is Bomer doing now?
After American Horror Story, Matt Bomer joined other successful shows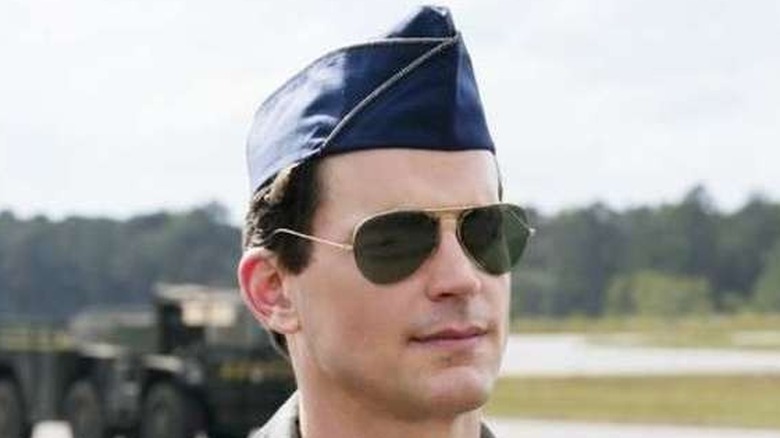 HBO Max
After "Hotel," Matt Bomer landed the role of Jamie Burns in the third season of another hit USA series, "The Sinner," and joined the DC Universe as Larry Trainor/Negative Man in HBO Max's "Doom Patrol." Along with that, the actor also continued his fruitful creative relationship with Murphy. Bomer starred in Murphy's 2020 film adaptation of the Broadway play "The Boys in the Band" for Netflix, before appearing in the first two episodes of Murphy's "American Horror Stories" spinoff series as the father of a sadistic teen who falls under the spell of the so-called "Murder House," and specifically the infamous rubber suit from Season 1 of "AHS." 
With "American Horror Story" renewed through Season 13, is there any chance Bomer will return for a future installment? While promoting "American Horror Stories," Bomer told Decider, "Yeah, if it were a fun world and an interesting character and all those things, I think it'd be really fun. One of the great things about being part of Ryan Murphy's world and certainly a part of the 'American Horror Story' world is that once you're in, you're an alumni."
As for what's next, Deadline reported in February 2020 that Bomer will star opposite Ruth Wilson ("The Affair") in the feature film "The Book of Ruth." The movie chronicles the true story of AIDS activist Ruth Coker Burks — an Arkansas-based single mother and devout Christian. Bomer plays Burks' neighbor, a gay man who inspires Burks to learn more about the disease.