We Now Know Why James Gunn's Guardians Of The Galaxy One-Shot Prequels Never Happened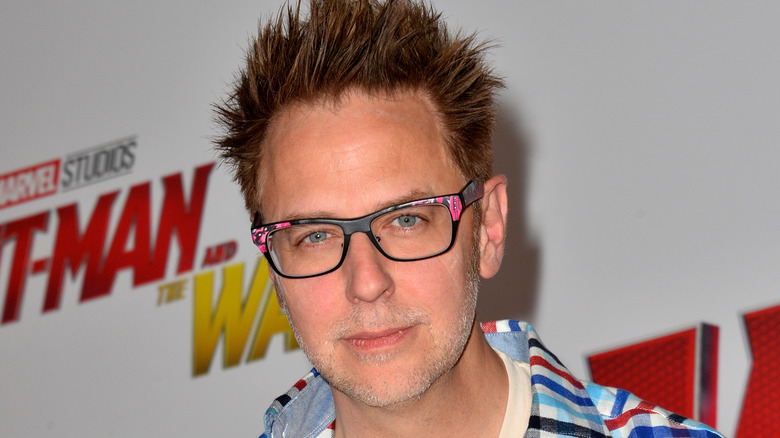 Featureflash Photo Agency/Shutterstock
Though comic book icon Arnold Drake created the first incarnation of the team decades ago, in the modern-day, the Guardians of the Galaxy is very much James Gunn's baby. It all started in 2014 when he helmed the first "Guardians of the Galaxy" live-action film, following it up with a sequel three years later that most moviegoers adored equally. In doing so, Star-Lord (Chris Pratt), Gamora (Zoe Saldana), Drax the Destroyer (Dave Bautista), Rocket Raccoon (Bradley Cooper), and Groot (Vin Diesel) became household names and vital pieces of the ever-evolving Marvel Cinematic Universe puzzle.
Therefore, it should come as no surprise that Gunn isn't done with the Guardians just yet. The highly-anticipated "Guardians of the Galaxy Vol. 3" is on its way to cinemas in May of 2023, but before that, fans will get to check out "The Guardians of the Galaxy Holiday Special" on Disney+ in late 2022. That's not a bad run for a group of characters that many predicted would do more bad to the MCU than good. However, we were supposed to see just a bit more out of them than we have. Before the first "Guardians" movie premiered, a string of one-shot prequels about the team was planned by never saw the light of day.
James Gunn recently took to social media to explain why these mini character studies never happened and what they would have entailed.
Gunn bit off more than he could chew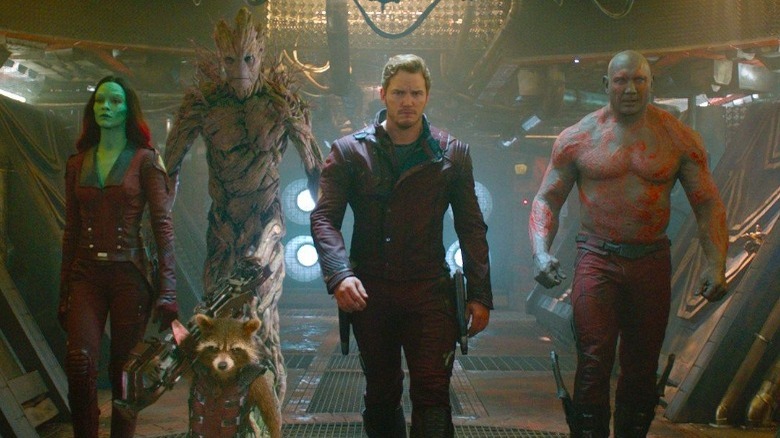 Marvel Studios/Disney
On October 25, 2021, James Gunn quote tweeted a post from @screenrant that mentioned the unmade "Guardians of the Galaxy" prequel one-shots. "Not only did we plan it, we shot footage for one of the scripts (Rocket & Groot)," he wrote, noting that the clip of Rocket firing a gun on Groot's back shown during San Diego Comic-Con before the first "Guardians" movie released came from that short. Gunn then elaborates further on the planned projects and their cancellation in a brief Twitter thread.
He reveals that four were on the table — Star-Lord, Rocket and Groot, Gamora, and Drax –, but only the Rocket and Groot one was scripted and storyboarded. Gunn also points out that "It was the story of how they met & I still think it's true in my headcanon," making us all hope even more that we'll someday see it. He continues, admitting that the entire prospect was just too ambitious to do right while putting "Guardians of the Galaxy" together, so he let it go in favor of putting his focus there — a call that wasn't easy for him to make.
Additionally, Gunn notes that Gamora, Drax, and Rocket and Groot would play before the three MCU entries released prior to "Guardians" ("Iron Man 3," "Thor: The Dark World," and "Captain America: The Winter Soldier") with Star-Lord's origin folding into the start of the film as we see today. His rationale behind the shorts was to get "people to know them since everyone was telling us these unknown characters were going to be 'Marvel's first bomb.'" 
He closes the thread on the hopeful note that they could see the light of day down the road, which we'll all just have to cross our fingers eventually happens.