Chicago Med Fans Are Worried For Dr. Taylor After Season 7 Episode 5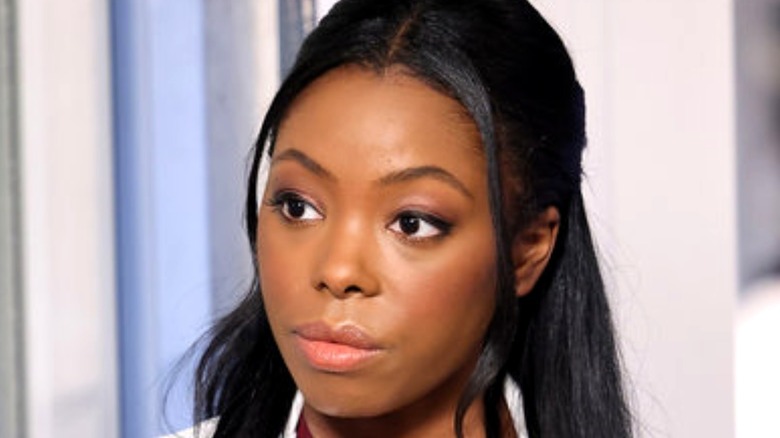 NBC
Medical student Vanessa Taylor, played by Asjha Cooper, was introduced in the 13th episode of Season 6 of "Chicago Med," and quickly became a welcome regular face in the series. Her entry into the show came with built-in drama, as she was the biological daughter of Maggie Lockwood (Marlyne Barrett), given up for adoption as an infant, and no one knew about it. 
Now, in Season 7, it looks like more drama is coming for Vanessa, and fans are talking about it. Viewers of the "One Chicago" universe are known for being — as Cooper herself put it – "protective," and as one user wrote on Reddit, "Honestly, It seems like Vanessa is on the route to burnout."
The latest episode of "Chicago Med," called "Change is a Tough Pill to Swallow," aired on Wednesday, Oct. 20 and showed that something's going on with Dr. Taylor that could lead to more bad things down the line. Could that mean her time on the show is coming to an end? It's hard to say whether that will happen, but it's definite that "Chicago Med" is creating higher stakes — and amping up the feels — when it comes to the emergency department staff at Gaffney Chicago Medical Center.
Dr. Taylor appears to be suffering from lack of sleep and confidence, leading to drug addiction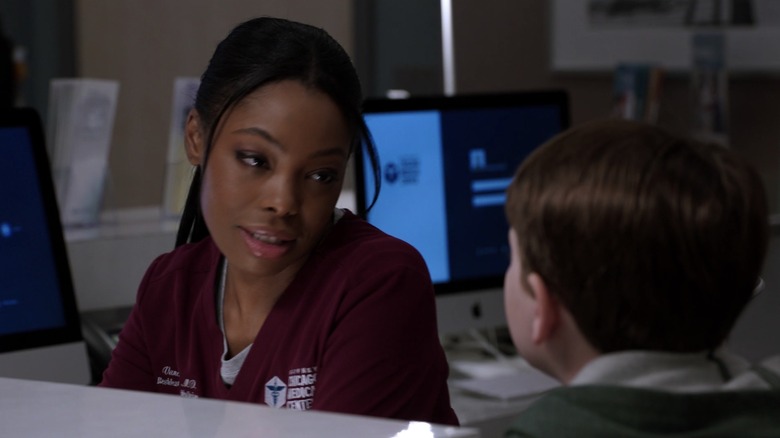 NBC
In the episode, a young boy named Alex comes into the emergency room after being hit in the head by his brother. Dr. Dylan Scott (Guy Lockard) soon notices that the boy's blood isn't clotting properly, and realizes that he suffers from a bleeding disorder (Von Willebrand disease). Alex eventually confesses that he made fun of his brother Ryan, who has ADHD, because he know he could get Ryan to act out, and he's been wanting attention from their parents. However, Dr. Daniel Charles (Oliver Platt) points out that this sort of controlled behavior isn't something a kid with ADHD would do, causing him to wonder if Ryan has been misdiagnosed. He tells the family that their other son needs to be reassessed and taken off his Adderall.
Taylor is supposed to be overseeing Alex's case, and got so caught up in other things that she didn't notice his brain bleeding was increasing, even though she came in two hours early. She blames herself for this: "I screwed everything up today," she tells her mother. To make matters worse, she takes Ryan to see his brother, and Ryan reacts so badly that he runs away and hides. Later, Maggie talks to Vanessa about her lack of sleep while getting rid of the Adderall. Her daughter mentions she needs to be studying for her boards, and appears to look at the drug a bit too long. At home studying, the med student gets out a bag of pills and takes one.
Basically, the episode seems to be setting Vanessa Taylor up for a fall, caused by feelings of insecurity about her work, exhaustion, possible burnout, and drug addiction. Fans may be right to be worried!