AHS's Leslie Grossman Reveals Her True Feelings About Sarah Paulson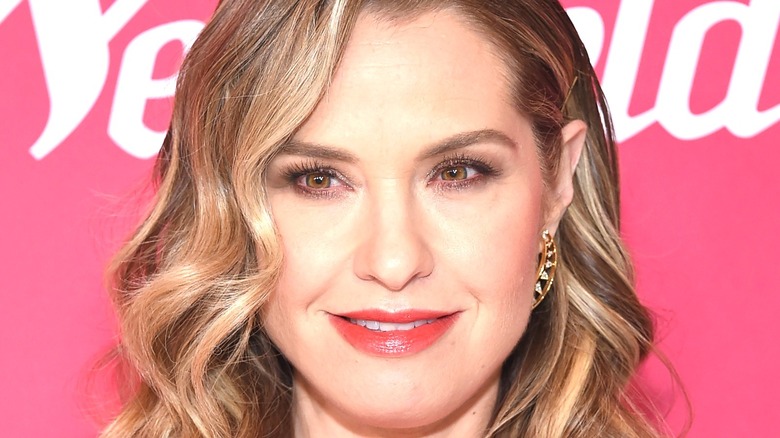 DFree/Shutterstock
Sarah Paulson has been appearing on "American Horror Story" since the very first season and while Leslie Grossman is a more recent addition to the rotating cast of regular players, she has made a strong mark on the series since making her debut in "American Horror Story: Cult." Both actors appeared in dual roles in the recently wrapped "American Horror Story: Double Feature."
While the first half of the season, "Red Tide," didn't see Paulson and Grossman's characters cross paths much, in part two, "Death Valley," they play a rather unconventional pair of friends. The alien-themed mini-season cast Grossman as a Las Vegas dancer who has been living at Area 51 since she was abducted by extraterrestrials in the 1960s, while Paulson took on the role of former first lady Mamie Eisenhower ... albeit a very Ryan Murphyfied version of the character.
It may not come as a surprise to find out that Grossman and Paulson are also friends in real life. During an interview with Decider, Grossman opened up about the struggle of working with her buddy. "It's very funny because when we work together, I find that it impedes my ability to talk to her about things I need to talk to her about," Grossman said. "They start rolling and I'm like, 'I haven't finished talking to her about something very important.'"
Here's what else Leslie Grossman had to say about her friendship with Sarah Paulson.
Leslie Grossman and Sarah Paulson knew each other long before American Horror Story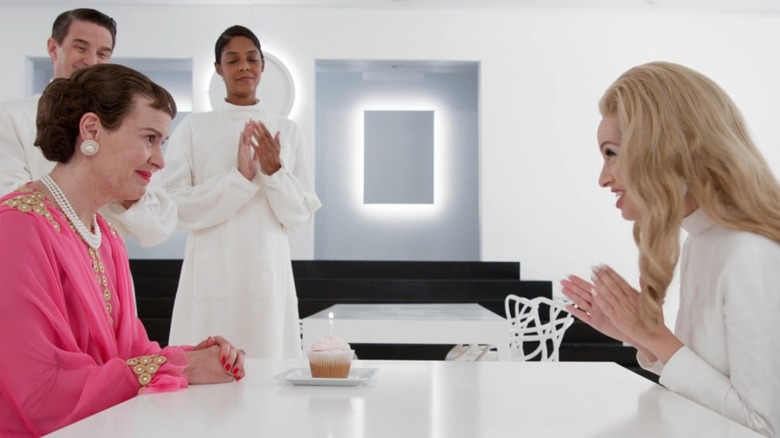 FX
While speaking about "American Horror Story," Ryan Murphy, and how to play a snarky character, Grossman also explained how she and Paulson became friends in the first place. "We knew each other before Horror Story. Actually, we met years and years and years ago, like maybe 15 years earlier," Grossman revealed. "We had friends in common, but we never really had a chance to hang out."
However, once Grossman began appearing on "American Horror Story," their friendship blossomed. "When I came onto the show, this was her world and I was a visitor in it ... And she was so wonderful, welcoming, and open ... we formed this really wonderful, real friendship."
Grossman even shared one of her Paulson pet peeves. "And what's annoying about her ... and when I say annoying, I mean that in a fun and kind way," Grossman said. "She can be giving me s—, laughing, telling me something funny, and then in one second, flip into her character and cry and be dead serious ... And I'm like 'Wait, that's not fair. Why do you get to do that?'"
You can check out Grossman and Paulson on "American Horror Story," which is streaming on Netflix and Hulu.