What The Son Of Dune's Author Really Thinks About The 2021 Film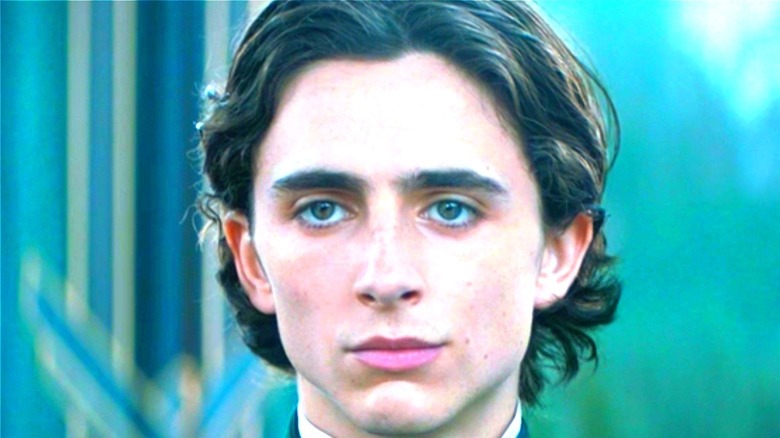 Warner Bros./HBO Max
Denis Villeneuve's long-awaited screen adaptation of "Dune" hit theaters and HBO Max on October 22, 2021. Based on Frank Herbert's classic 1965 sci-fi novel, the movie boasts a star-studded cast that includes Timothée Chalamet, Zendaya, Rebecca Ferguson, Oscar Isaac, Josh Brolin, and Jason Momoa. The movie follows the transference of the desert planet Arrakis' power to the House Atreides. Arrakis, also known as Dune, is the only source for the drug melange, which extends life, expands consciousness, and makes space travel possible. The film focuses on young Paul Atreides (Chalamet), who is destined to lead Arrakis' native Fremen into battle against the oppressive regime known as House Harkonnen.
"Dune" is an ambitious undertaking given the breadth of Herbert's storytelling, and filmmaker David Lynch's 1984 big-screen adaptation was both a critical and box office disappointment, grossing just under $31 million worldwide (via Box Office Mojo). Film critic Roger Ebert gave "Dune" one star, calling it "an incomprehensible, ugly, unstructured, pointless excursion into the murkier realms of one of the most confusing screenplays of all time."
Villeneuve's adaptation is faring far better than his predecessor's. So far, "Dune" has grossed over $220 million during its opening weekend, despite the film also being available for streaming on HBO Max (via Box Office Mojo). The movie also currently has an 83% approval rating among critics on Rotten Tomatoes. Perhaps more importantly, Frank Herbert's son has high praise for the latest adaptation of his father's seminal work.
Frank Herbert's son has nothing but praise for Dune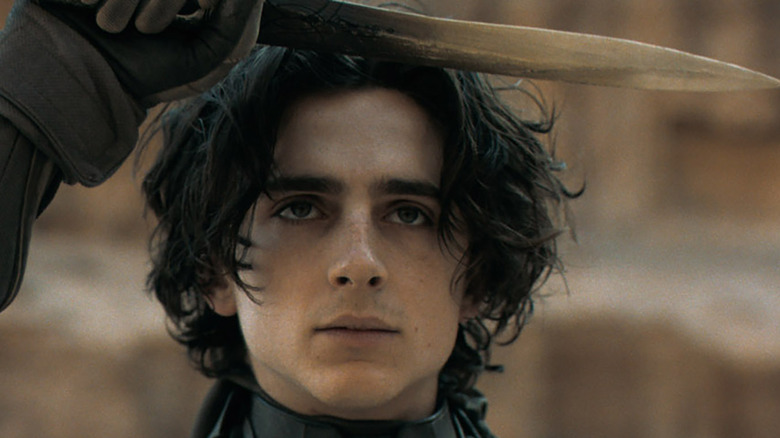 Warner Bros./HBO Max
Frank Herbert's son, Brian Herbert, told Inverse he had visited the set of "Dune" in Budapest, and he and his wife were able to watch the filming of several scenes. "This is a really big movie, a major project that will forever be considered THE definitive film adaptation of Frank Herbert's classic novel. Fans are going to love this movie. Denis Villeneuve is the perfect director to do Dune," said Brian Herbert. He is the co-author of the new "Dune" prequel 12-issue comic series, "Dune: House Atreides," which is based on the 1999 novel written by himself and Kevin J. Anderson (via The Hollywood Reporter).
Although "Dune" is living up to some pretty high expectations from both fans and Warner Bros., a sequel has yet to be confirmed. "Dune" ends with Paul's story just getting started, and it would be surprising and disappointing if so much of Herbert's novel remains unexplored. But even in the absence of an actual greenlight, it seems "Dune 2" is inevitable. WarnerMedia Studios and Networks Chair and CEO Ann Sarnoff told Deadline, "Will we have a sequel to Dune? If you watch the movie, you see how it ends. I think you pretty much know the answer to that."