The Chicago P.D. Season 9 Episode 5 Scene Fans Couldn't Help But Love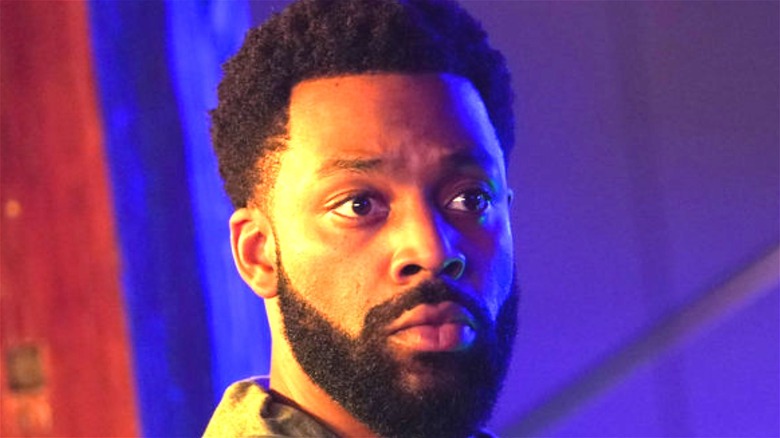 Lori Allen/NBC
In NBC's beloved One Chicago franchise, "Chicago P.D." continues to tackle timely subjects into its ninth season. The police procedural drama follows the Intelligence Unit officers of the Chicago Police Department through their intersecting professional and personal lives. The recent episode "Burnside" focuses on Officer Kevin Atwater (LaRoyce Hawkins) and his new love interest Celeste (Amanda Payton), a Black artist and anti-police activist. She is unaware of his career, complicating their relationship when she and her students are connected to an ongoing shooting investigation.
Though he goes undercover during the case to work without her finding out the truth, whatever side he chooses will have consequences. The emotional episode sees Atwater grappling with his identity as a Black man vis-a-vis his job as a cop after a black teenager is shot while in custody.
However, the longer one keeps a secret, the more difficult telling the truth becomes. Despite the intensity of the episode, "Chicago P.D." fans couldn't help but love one particular Atwater scene.
Chicago P.D. fans loved Atwater's emotional moments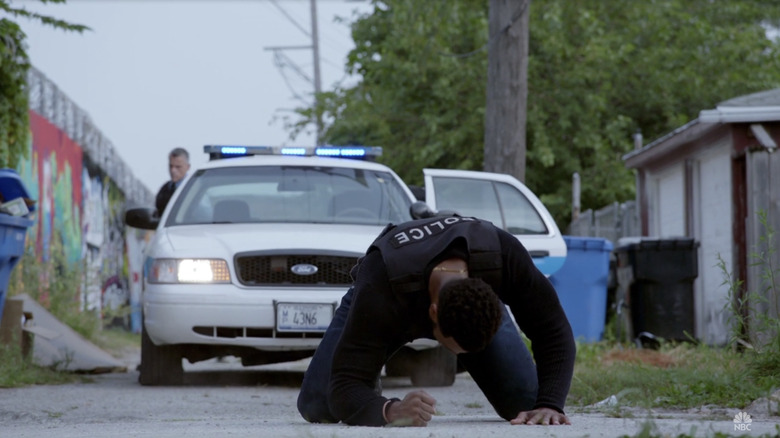 NBC
While "Burnside" is an emotional rollercoaster for Officer Atwater, fans admitted they were impressed by Hawkins' "deeply gut-wrenching" performance. Wolf Entertainment tweeted out a GIF of Atwater dropping to his knees and punching the ground in frustration after a shocking chase scene, prompting fans to share their reactions.
"He broke my heart here, it just (shows) how incredible of an actor he is," replied @hilder_mbhele with crying emojis.
"That scene right THERE!!," wrote @QueBee1913. "This is the frustration felt around the world."
Others praised "Chicago P.D." for finally giving Hawkins a significant storyline, adding that this performance proved his range. "If you give him the screen time he deserves, he will always come out and absolutely deliver every d**n time," tweeted @upsteadsmiracle.
"He is very underrated and underused on the show. I have been a BIG Atwater fan since the beginning. I love seeing him get a good storyline," wrote @toscasmom.
Fortunately for Atwater fans, this isn't the end of his storyline with Celeste. "Burnside" ends on a cliffhanger, with the conflicted officer unable to articulate his feelings and admit the truth about who he is. Who knows how his relationship with Celeste will pan out once she finds out the truth? "Chicago P.D." fans will have to wait and see.