Here's Where You Can Watch Every Season Of Bosch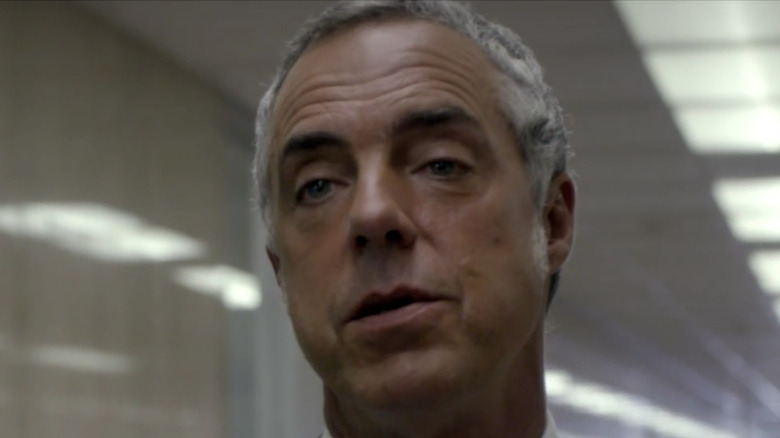 Amazon Studios
We may receive a commission on purchases made from links.
When streaming sites like Netflix and Amazon Prime Video first started producing their own original content, most series tended to eschew the typical tropes that have come to define television — like focusing on police departments. "Bosch," on the other hand, took a different approach, and gave its audience a fairly typical police drama for a whole seven critically acclaimed seasons. During its seven-year run, "Bosch" churned out a total of 68 episodes and was one of Amazon Prime Video's most successful original productions (via IMDb).
Adapted from a series of novels by best-selling crime author Michael Connelly, "Bosch" centered on the eponymously named Hieronymus "Harry" Bosch (Titus Welliver), a seasoned detective in the Hollywood Homicide Division of the Los Angeles Police Department. Bosch, a man with little patience for nonsense, is forced to balance his work life with raising his daughter and investigating his mother's death decades prior. The series also starred Jamie Hector in the role of Bosch's partner, Jerry Edgar, Amy Aquino as Bosch's lieutenant, Grace Billets, Lance Reddick as Police Chief Irvin Irving, and Madison Lintz as Bosch's daughter, Maddie.
An untitled spin-off of the series, also focused on Harry Bosch, is currently in production and is set to air on Amazon's ad-supported streaming service IMDb TV. Before that series gets rolling, however, new viewers might want to tune in for the first time and veterans of the series may also be interested in reacquainting themselves with where everything left off. Here's how to get started.
Bosch is available on Amazon Prime Video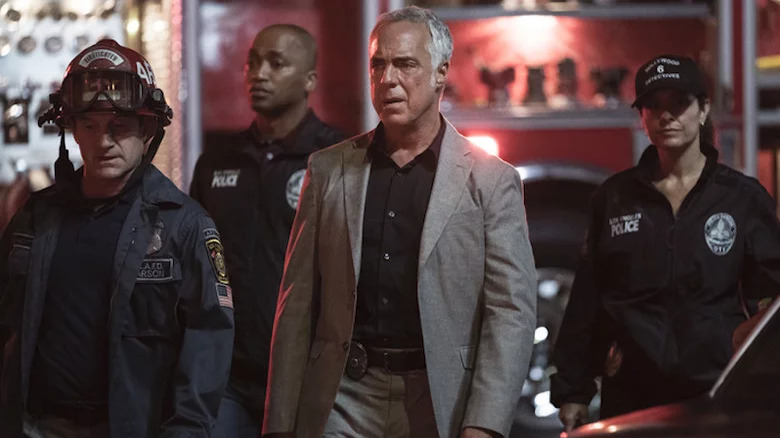 Amazon Studios
Coming as no surprise to anyone, Amazon is keeping a close hold on one of their most lucrative original properties. All seven season of "Bosch" are available to stream exclusively on Amazon Prime Video. Access to Amazon Prime Video's extensive library of original television and film properties comes with any subscription to Amazon Prime. Amazon Prime memberships cost $12.99 a month or $119 a year. If you'd rather just stick to their streaming video service, however, you can alternatively choose to subscribe to their cheapest tier at just $8.99 per month (via Amazon). If you aren't a subscriber to Amazon Prime, the pilot is currently available for streaming at no cost.
Of course, if your taste for Bosch still isn't satiated after binging all seven seasons of the drama, Amazon also has all 20 Michael Connelly-authored books in the Bosch series available for purchase in physical, e-book and audiobook formats. The newest entry in the "Bosch" book series will be titled "The Darkest Hours" and is scheduled for release on November 9, 2021. It is available for preorder on Amazon now.