Why Christina From Reprisal Looks So Familiar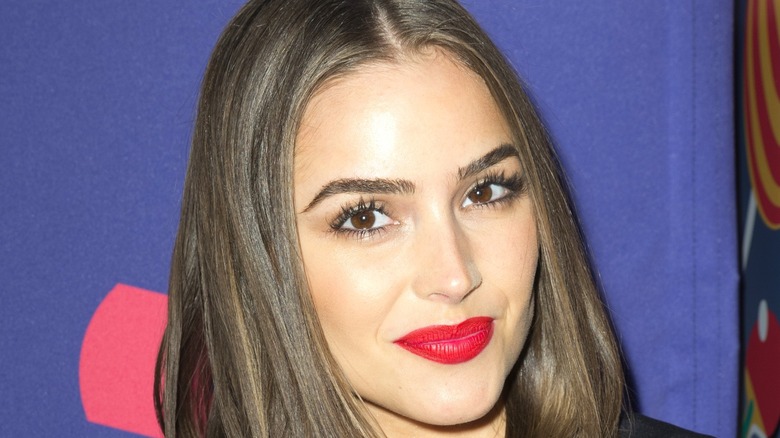 Lev Radin/Shutterstock
On the whole, the 2018 action-thriller "Reprisal" didn't exactly prove to be thrilling for critics or audiences. As of this writing, the film holds a critical review score of just eight percent on Rotten Tomatoes, while moviegoers gave the Brian A. Miller-directed movie a 17-percent mark. Still, if you're on the prowl for a gun-toting Bruce Willis with a side of Frank Grillo out for revenge, "Reprisal" more than gets the job done.
In the film, bank manager Jacob (Grillo) is haunted by the brutal heist that resulted in the death of a co-worker and friend. So, he enlists his neighbor, James (Willis) — who also happens to be a former police officer — to track down and get even with the assailant. Things don't go according to plan, though, when Jacob's wife, Christina, is kidnapped by the crook, thus transforming his quest for revenge into a rescue mission.
Discerning eyes may have been drawn to the actor who played Christina. In her review for RogerEbert.com, Christy Lemire noted that the actor was both beautiful and "distractingly young," adding that she was "half Grillo's age." However, those weren't the only reasons to take note of her; many viewers undoubtedly recognized Christina as former Miss Universe Olivia Culpo, an actor, brand ambassador, and influencer whose nearly five million Instagram followers put her in elite company on the platform.
Here are some of Culpo's more memorable on-screen roles you may recognize her from.
Culpo played Gretchen in American Satan and Paradise City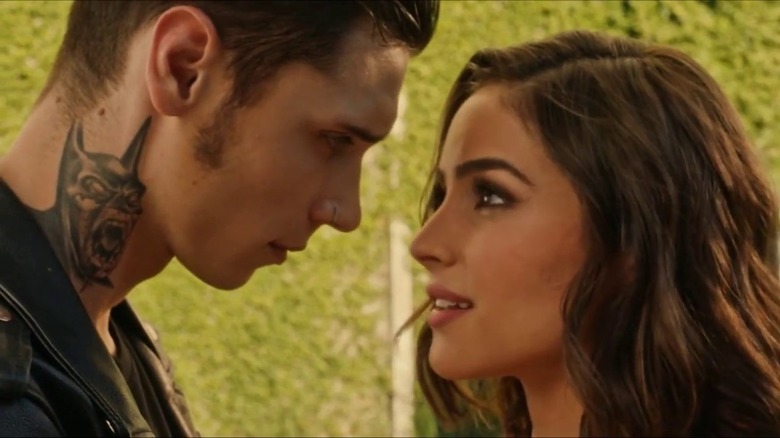 Amazon
One of Olivia Culpo's first video appearances was in the 2014 music video for then-boyfriend Nick Jonas's song "Jealous." But her breakout role came a few years later in 2017 with Ash Avildsen's supernatural music thriller "American Satan." Starring Andy Biersack, the film follows the exploits of The Relentless, a rock band looking to make it big in Los Angeles. Along the way, the Devil offers to secure their dreams in exchange for a human sacrifice. What follows is a sordid tale packed with sex, drugs, rock & roll, and even death (a lot of it).
Culpo plays Gretchen, the longtime girlfriend of The Relentless' frontman, Johnny Faust (Biersack). As Johnny navigates his wild journey through the music business, Gretchen remains in their hometown of Columbus, Ohio, and the two struggle to maintain a long-distance relationship. In the end, Gretchen plays a major part in helping Johnny combat a murder charge.
"American Satan" was a hit, logging both critic and audience review scores in the area of 80 percent on Rotten Tomatoes. The Film Stage's John Fink called it "a maddening hyper-nightmare of smoke, hypodermic needles, and hard rock that somehow is far more endearing than it ought to be." The film was successful to the point that it spawned a spin-off series on Amazon Prime called "Paradise City," which debuted in 2021. Culpo joined the majority of her co-stars from the film in reprising her role. 
Culpo appeared in I Feel Pretty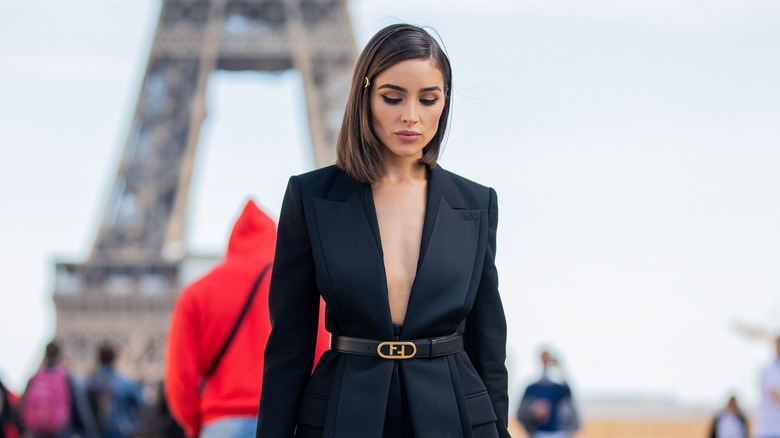 Christian Vierig/Getty Images
The same year that she was in "Reprisal," Olivia Culpo also briefly appeared in the Amy Schumer comedy, "I Feel Pretty." Written and directed by Abby Kohn and Marc Silverstein, the movie tells the story of Renee Bennett (Schumer), a woman who manages the website for a popular cosmetics firm but struggles with low self-esteem. The day after wishing at a fountain to be beautiful, she falls and hits her head during spin class, eventually waking up with the belief that her wish has been granted and her appearance has changed — though it hasn't. 
Although Culpo's role was a very small one, she gets to say she appeared in a smash-hit in 2018 (unlike "Reprisal"). As reported by Box Office Mojo, "I Feel Pretty" grossed a respectable $94.5 million at the international box office against a production budget of $32 million.
In the wake of her 2018 double-feature, Culpo has gone on to appear in films like "The Swing of Things" and "Venus as a Boy." She has also served as both a host and backstage correspondent at the Miss Universe pageant and is a fixture in the fashion scene, having done an exclusive clothing line collaboration with Express in 2019.
Culpo's next on-screen role will be the co-lead of the film "Tired Lungs," which is directed by Ashe Morrison and currently in pre-production.