The Character Everyone Forgets Adina Porter Played On Grey's Anatomy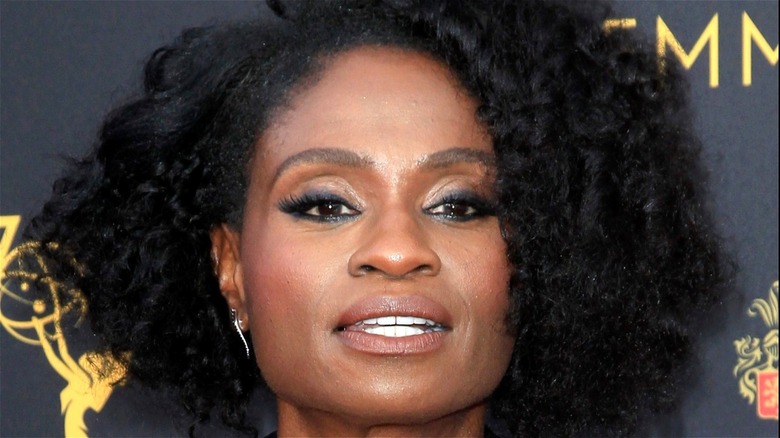 Kathy Hutchins/Shutterstock
Adina Porter's character on "American Horror Story" Season 10, subtitled "Red Tide," meets with a grisly end when black pill-ingesting Alma Gardner (Ryan Kiera Armstrong) kills her character, Provincetown P.D.'s Chief Burleson. Per her IMDb profile, "AHS: Red Tide" marks Porter's fifth season as a cast member on the popular horror anthology series, following her "AHS" debut in Episode 3 of "Murder House," playing Sally Freeman, a patient of Ben Harmon's (Dylan McDermott), and she's a series regular in the subsequent seasons "Roanoke," "Cult," and "Apocalypse."
Before becoming a cast mainstay on "AHS," Porter built an impressive resumé as a TV actress for more than 20 years. Porter's IMDb page reminds us that she appeared as a regular on the HBO supernatural series "True Blood," as well as Aaron Sorkin's HBO drama "The Newsroom," and as warrior Indra in The CW post-apocalyptic series "The 100." She also had recurring roles on Netflix's "Outer Banks" and Showtime's "Ray Donovan."
In addition to her plum roles on high-profile shows, Porter also donned surgical scrubs and briefly joined the medical staff of Seattle Grace for one episode in 2012. Here's the character everyone forgets Adina Porter played on the hit ABC medical drama "Grey's Anatomy."
Adina Porter played a neurosurgeon on Grey's Anatomy Season 9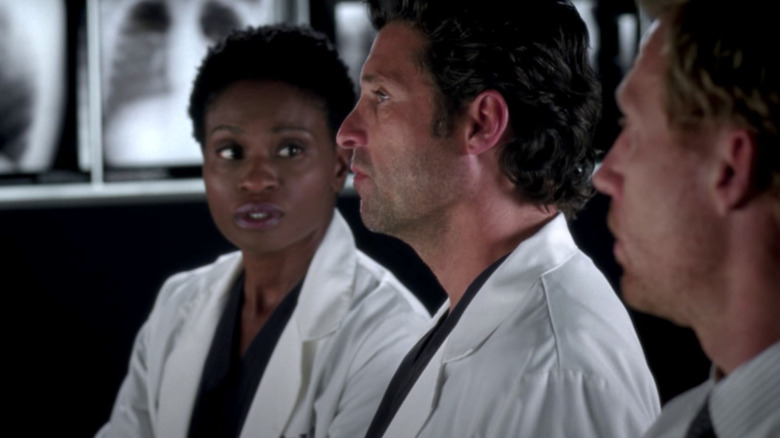 ABC/YouTube
Adina Porter plays a neurologist named Dr. Ramsey on the Season 9 "Grey's Anatomy" episode "Remember the Time" (via IMDb). The episode focuses on the aftermath of the plane crash that claims the life of Lexie Grey (Chyler Leigh) and leaves other main characters struggling physically and emotionally. Derek Shepherd's (Patrick Dempsey) future as a surgeon is uncertain due to a hand injury he sustains during the crash. Enter Dr. Ramsey, who calls Derek in for a consult, where he suggests a more aggressive approach to save the life of a patient with a brain tumor. Sadly, Derek stands by as Ramsey struggles with the procedure, ultimately losing the patient.
It's not surprising fans of "Grey's Anatomy" or Porter may not remember her blink-or-you'll-miss-it role on the ABC series. "Remember the Time" marks the only appearance of Dr. Ramsey. She appears in two scenes and, after she commits a blunder in the operating room, is relegated to the background as more dramatic events unfold.
Porter is one of many famous actors and actresses who have appeared on the long-running series. More intriguing is the fact that she isn't even the first "AHS" alum to appear on the show. "AHS" veteran Sarah Paulson plays a young Dr. Ellis Grey in Season 6, Episode 15 "The Time Warp" (via IMDb), and Frances Conroy appears as Eleanor Davis, a patient suffering from blackouts in Season 7, Episode 4 "Can't Fight Biology" (per IMDb).