The Character Everyone Forgets Mena Suvari Played On Chicago Fire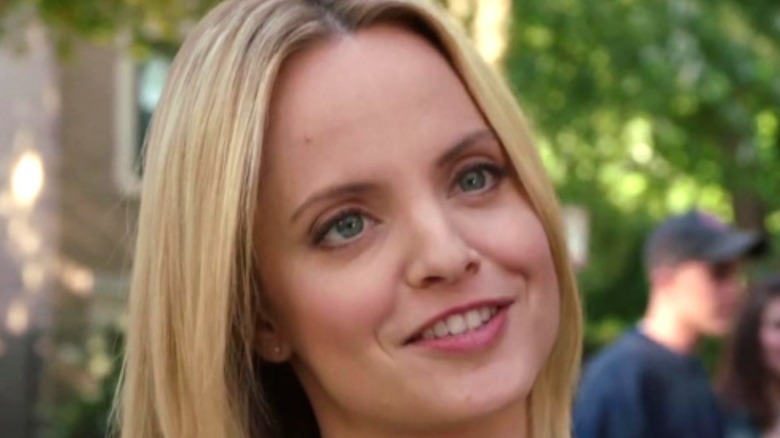 NBC
Although she might be more familiar to older audiences these days, most people will recognize actress Mena Suvari for past iconic roles in movies like "American Beauty" and the "American Pie" film series, while she's also had memorable roles in television shows like "American Horror Story" and "Six Feet Under." In "American Beauty," Suvari plays Angela Hayes, a flirty teenage girl who is friends with Thora Birch's Jane Burnham, and who Jane's father starts having an inappropriate obsession with. Her performance earned her a prestigious BAFTA nomination, and "American Beauty" has since grown to cult status. 
At this point, Suvari has been acting for over 25 years, so you're bound to have seen her around in something. In fact, you might've actually seen her in one of your favorite shows and didn't even realize. Back in 2013, Suvari decided to focus more on television — which she'd barely ventured into in the past — and one of her first major roles was on the popular crime procedural series "Chicago Fire." But what character does she play? 
Suvari played Peter Mills' girlfriend Isabella in Season 2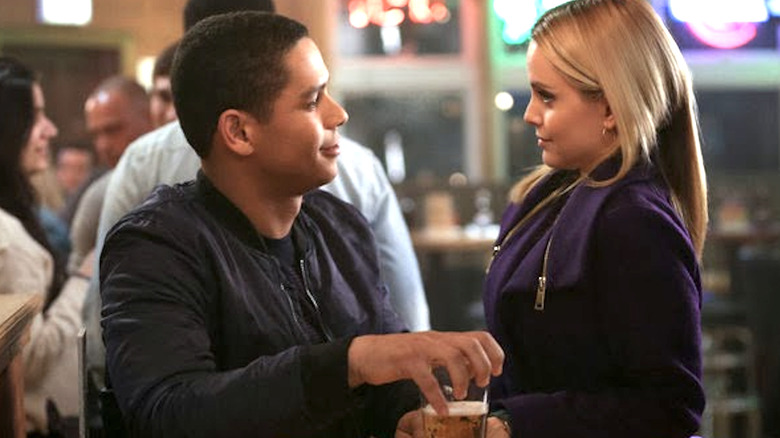 NBC
Suvari joined the NBC series in its second season as the character Isabella. She first appears in the third episode of the season, "Defcon 1," with Isabella being introduced as a friend of Gabriela Dawson (Monica Raymund). Initially, Dawson recommends Isabella, who has previous experience with real political campaigns, as someone who can help Randall "Mouch" McHolland (Christian Stolte) with his bid for union president. But very quickly, Isabella feels sparks with Dawson's fellow firefighter — and ex-boyfriend — Peter Mills (Charlie Barnett). The first night they meet, everyone is celebrating the fact that Mouch gets enough signatures for the election at a local bar, and Isabella suggests that they take the celebration to somewhere more private, just the two of them. They then leave together to go to Mills' place. 
Isabella and Mills seem to enjoy spending time together, but throughout Season 2 of "Chicago Fire," Mills is clearly still hung up on Dawson. Although Isabella doesn't seem to mind, she also finds herself looking beyond her relationship with Mills to her future career. Mills then helps Isabella secure a great new job opportunity, and the two part ways on good terms. Although she only appears in seven episodes of "Chicago Fire" Season 2, the last being the 10th episode, "Not Like This," Suvari fully exhibits her well-known charm and makes her mark as one of the more interesting guest roles in the series.