The Character Everyone Forgets Method Man Played On Blue Bloods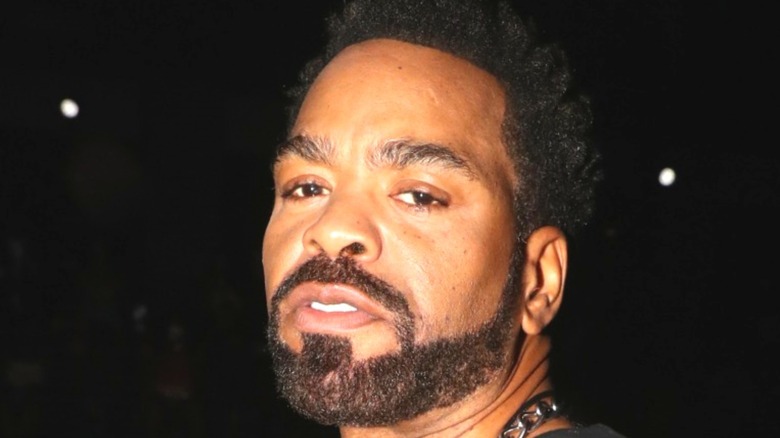 Johnny Nunez/Getty Images
Rapper Method Man — aka Clifford Smith Jr. in real life — has a long-established career in the entertainment business. As one of the original members of the Wu-Tang Clan and a Grammy-award-winning musician, Method Man is a well-known quantity in the music business. It is the field where he first became famous, after all. 
While he is still arguably best known for his music, Method Man's talents extend into the world of film and television as well, as shown on his IMDb page. Since his first guest role in a 1996 episode of "Space Ghost Coast to Coast," he has appeared in dozens of different television productions. In 2001, he appeared in four episodes of HBO's "Oz" as Tug Daniels, a man imprisoned for an attempted murder conviction. Two years later, Method Man returned to HBO when he made his first appearance as Melvin "Cheese" Wagstaff on the 2nd season of the critically acclaimed series "The Wire." He returned to the role in each subsequent season, appearing in a total of six out of 10 episodes in Season 5. He most recently returned to television on the Epix series "Godfather of Harlem" and will appear next in the second season of "Power Book II: Ghost," on which he is a series regular.
One television role that some viewers may have forgotten about is his recurring role on "Blue Bloods."
Method Man appeared in three episodes of Blue Bloods as Mario Hunt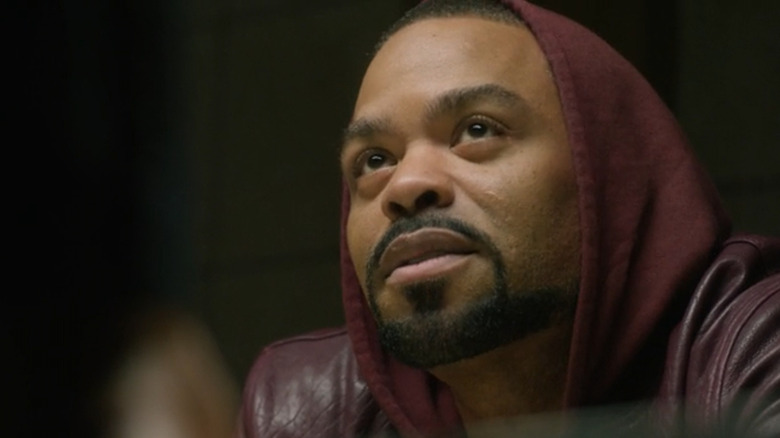 CBS
Method Man made his first appearance on "Blue Bloods" as Mario Hunt in Season 5, Episode 21, "New Rules." Mario is questioned about a double murder case that NYPD Detectives Danny Reagan (Donnie Wahlberg) and Maria Baez (Marisa Ramirez) are investigating. Danny is quickly convinced of his guilt, but without much evidence to link him to the case, Danny's sister, Assistant District Attorney Erin Reagan (Bridget Moynahan) tells Danny that they must let him go. In the Season 5 finale, Mario orders a witness murdered. 
In the aftermath of the shooting, the entirety of the Reagan clan refocuses their efforts to put him behind bars. Danny eventually tracks him down, but Mario runs and is left clinging to the side of a building. In exchange for a confession to the double murder, Danny saves Mario from plummeting to his death. In the end, Mario goes to prison for his crimes.
Two years later, Method Man returned to "Blue Bloods" in a Season 7 episode titled "In And Out." Faced with a gang war on the streets, New York City Police Commissioner Frank Reagan (Tom Selleck) is forced to consider giving Mario an early release in exchange for assistance in ending the war. Conflicted about the possibility of letting a convicted murderer out early, Frank manages to convince the federal government to order Mario transferred to an even worse prison — unless Mario helps end the gang war from behind bars. Mario quickly accepts the alternative deal.