Why Liet-Kynes From Dune Looks So Familiar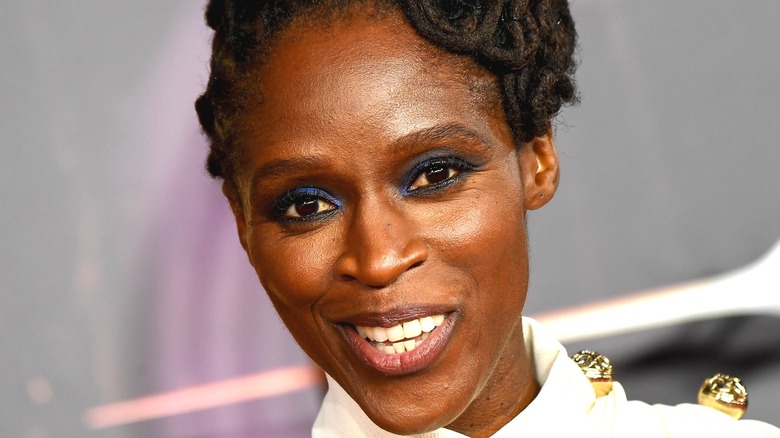 Jeff Spicer/Getty
From Oscar nominees Timothée Chalamet and Josh Brolin to blockbuster franchise superstars Oscar Isaac and Jason Momoa, the cast of "Dune" is as large as it is stacked with talent. The sprawling sci-fi epic, based on the celebrated novel of the same name by Frank Herbert, is known for its expansive world-building and huge ensemble of characters. And in bringing the story to the big screen, director Denis Villeneuve didn't skimp when it came to hiring gifted actors to play the parts.
While the story of young nobleman Paul Atreides (Chalamet) often takes center stage, "Dune" is very much a tale in which even smaller characters play vitally important roles in the overall scope of the narrative. That is very true of Dr. Liet-Kynes. The imperial planetologist helps Paul's father Leto (Isaac) come to grips with Arrakis, the desert planet that the Atreides family has been charged with overseeing. However, Dr. Liet-Kynes' role in the narrative ends up being deeper than merely handing out helpful exposition.
In the film, Dr. Liet-Kynes is played by British actor Sharon Duncan-Brewster. While she is perhaps not as well known as, say, Zendaya or Dave Bautista, there's still a good chance you've seen her work before. Here are a few reasons why Sharon Duncan-Brewster aka Dr. Liet Kynes looks so familiar.
You may have seen Sharon Duncan-Brewster on EastEnders or Doctor Who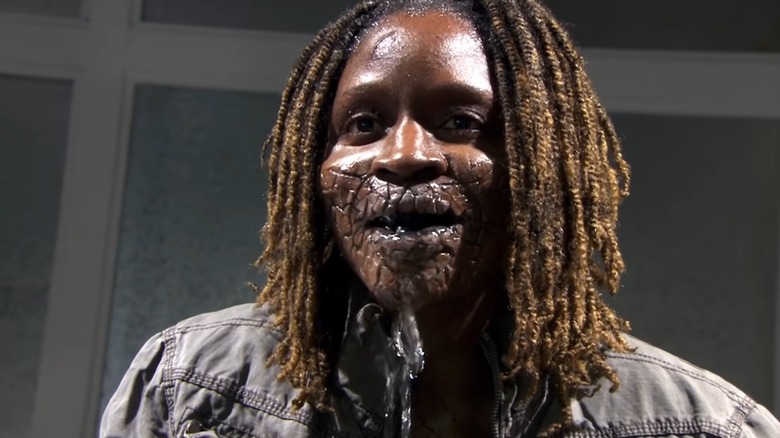 BBC One
Duncan-Brewster has been working as an actor since the 1990s. She has appeared in British TV shows like prison drama "Bad Girls" and the crime procedural "Waking the Dead." While some of these series will only be recognized by the most loyal Britbox subscribers, there are a few that you've likely seen before.
Perennial British soap opera "EastEnders" cast Duncan-Brewster as troubled wife and mother Trina Johnson. In total, Duncan-Brewster had a 15 episode arc on the series. That would be a significant run on most other shows, but in the grand scheme of the 6,360 episodes of "EastEnders," it's really just a drop in the bucket.
Like so many British thespians before her, Duncan-Brewster also co-starred on an episode of long-running sci-fi sensation "Doctor Who." She played Maggie Cain on the episode "The Waters of Mars," which featured the Tenth Doctor (David Tennant) dealing with the outbreak of a mysterious and deadly disease on a Martian colonial base in the year 2059. Maggie was an engineer on the base and, unfortunately, one of the first victims of The Flood, which takes over her body and tries to steer her to the water-rich environment of Earth.
Keep your eyes peeled for Sharon Duncan-Brewster in Rogue One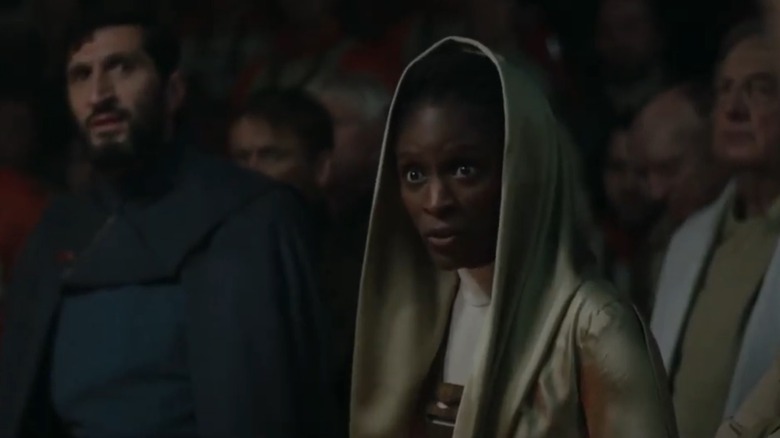 Walt Disney Studios Motion Pictures
In addition to her work as a TV guest star, Duncan-Brewster has also lent her talents to projects that were considerably more epic in scope.
The 2013 History channel miniseries "The Bible" sought to retell the stories from the religious text of the same name. As one can imagine, the cast of "The Bible" was massive and included actors playing everyone from Jesus of Nazareth (Diogo Morgado) to Ramses II of Egypt (Stewart Scudamore). Duncan-Brewster took on the small, yet vital role, of Samson's mother in the miniseries.
In the world of film, Duncan-Brewster appeared in the 2016 spin-off "Rogue One: A Star Wars Story." The movie takes place between the events of "Revenge of the Sith" and "A New Hope" and focuses on an early rebellion against the Galactic Empire and its planet-destroying weapon the Death Star.
Duncan-Brewster plays Senator Tynnra Pamlo, who represents the planet Taris. Senator Pamlo argues in favor of a cautious solution to the threat of the Galactic Empire. While others want to attack the villainous group head-on, she fears the destruction that the Death Star could unleash on anyone who puts themselves on its radar.
Sex Education and Years and Years are some of Sharon Duncan-Brewsters more recent projects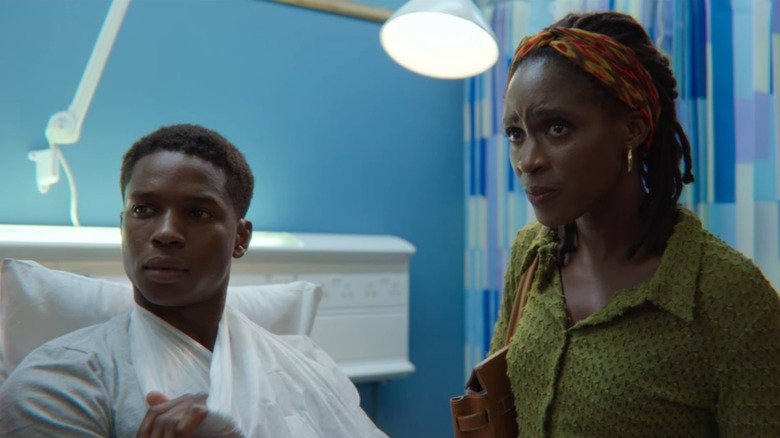 Netflix
Although she has taken on roles in big blockbusters, Duncan-Brewster still regularly appears on British TV. In fact, in recent years, she has had supporting roles on two high-profile British shows that got international attention.
On the mega-hit Netflix comedy "Sex Education" she recurred throughout the first two seasons as Roz Marchetti, one of Moordale Secondary School's head boy Jackson Marchetti's (Kedar Williams-Stirling) two mothers. While Roz and her wife Sofia (recent Emmy winner Hannah Waddingham) are relatively minor characters in the grand scheme of the sprawling ensemble of "Sex Education," their conflict over how hard to push their high-achieving son provided plenty of conflict during the first two seasons.
Duncan-Brewster also had a supporting role on the joint BBC and HBO production "Years and Years." The miniseries follows a British family as they navigate the tumultuous social, political, and technological waters of the 2020s. Duncan-Brewster plays Fran on the series, a political activist with platonic and romantic ties to the central Lyon family.
Here's hoping we'll see more of Sharon Duncan-Brewster in that inevitable "Dune" sequel.