Why The Internet Is So Divided On Alec Baldwin's Prop Gun Accident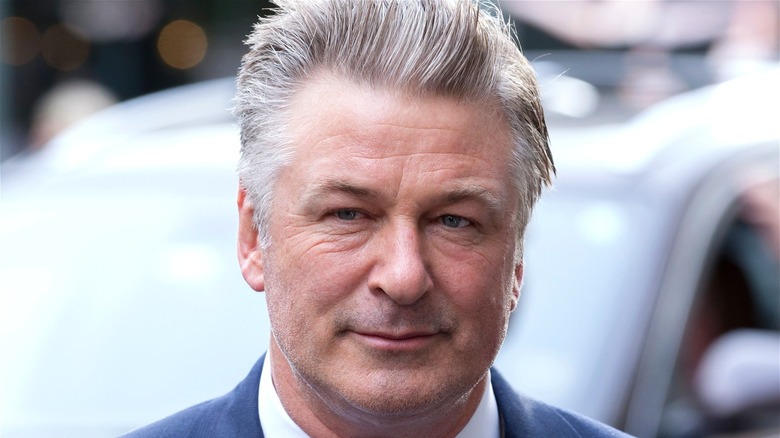 Lev Radin/Shutterstock
Hollywood has been rocked with another tragedy, this time on the set of "Rust," an upcoming Western starring Alec Baldwin. On October 21, 2021, Baldwin fired a prop gun which contained real ammunition, resulting in the heartbreaking death of cinematographer Halyna Hutchins. Director Joel Souza suffered an injury as well, but he has since been released from the hospital, according to a tweet from Frances Fisher, who also stars in the movie.
It remains to be seen how the situation will unfold, especially regarding the fate of Alec Baldwin. The actor was unaware that the prop was loaded and no charges have been filed against him at the time of this writing. That being said, the internet is divided over the incident and how it should be handled, which has led to some heated posts on social media. Should he be sent to jail for his actions, or should it be chalked up as an unfortunate accident?
The Alec Baldwin incident has polarized people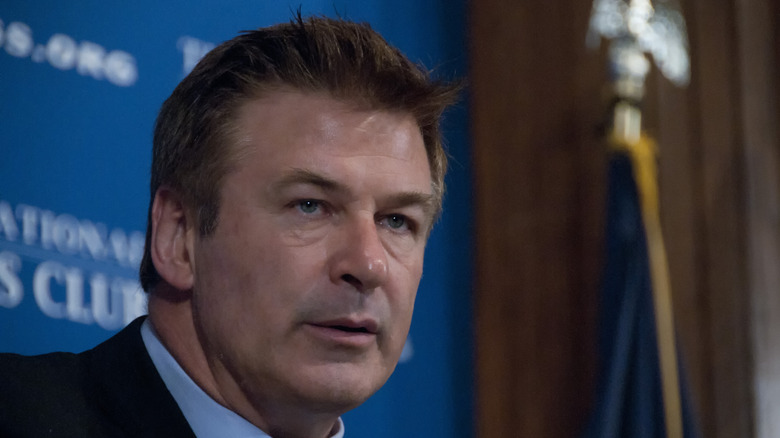 Al Teich/Shutterstock
Some social media users believe that Alec Baldwin should be punished for his involvement in the death of Halyna Hutching and injury of Joel Souza. "Alec Baldwin should be afforded all of the due process he would give others. Read some of his tweets. Then get back to me," wrote Mike Cernovich, the conservative political commentator most movie fans will associate with the James Gunn firing controversy from 2018.
Cernovich, a vocal Donald Trump supporter, may have been referring to tweets made by Baldwin in which he called for the Capitol rioters to be given harsh prison sentences. According to Baldwin, "special arrangements" should have been made to have the insurrectionists sent to places like Rikers.
That being said, not everyone agreed with Cernovich's take on the matter. A Twitter user by the name of Derek Sinclair put his personal feelings about Baldwin to one side and expressed sympathy toward the actor. "I don't care for the guy, but if the story is accurate, then I feel sympathy for him."
Elsewhere, some social media users don't think Baldwin was to blame for the incident at all. "He wasn't in charge of loading that gun," Caitie Delaney noted. Safety on set needs to be taken so much more seriously."